Hey everyone,
Welcome to our 6th devlog article about our upcoming tactical RPG, Robothorium. Today we will talk about another robot: The R.E.P.A.I.R.
If you want more or want to participate to our open beta, come join us on Discord
For those who don't already know about our game Robothorium, I invite you to read our articles right here
---
R.E.P.A.I.R: Robotic Egg Peacekeeper for Artificial Immediate Repair

German industry, flourishing in the 2020s, increased its leadership in the 2030s with the development of a mobile robot, capable of creating and repairing all the existing robots and vehicles around the world: the R.E.P.A.I.R.
---
Skills:

Basic Shot: Fires a regular shot with his weapon.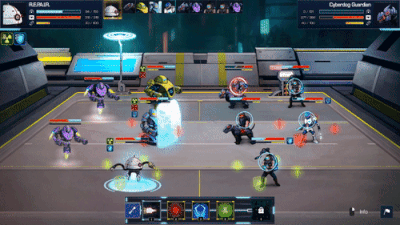 ---
Shield Stabilization: Significantly regenerates the Shield of an ally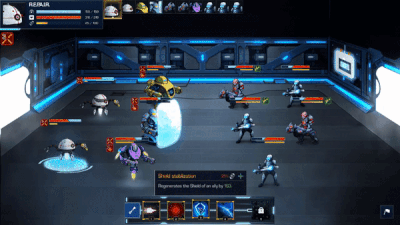 Renovation: Removes a random Penalty from an ally line.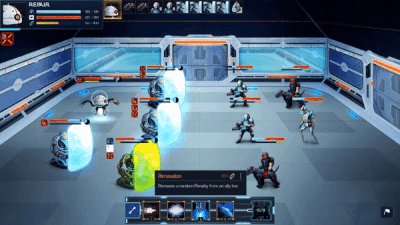 Diagnosis: Applies Thoriumarked to an allied line.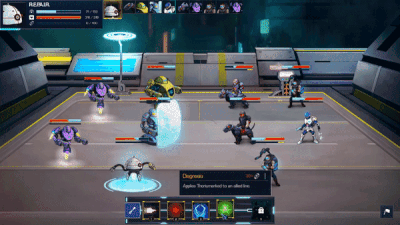 Quantum Bond: Applies Quantum bond to an ally.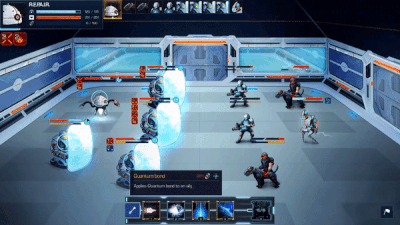 ---
Plasmic Halo: Regenerates the Shield of an ally and applies Enhanced resistance. Bounces on 1 random ally.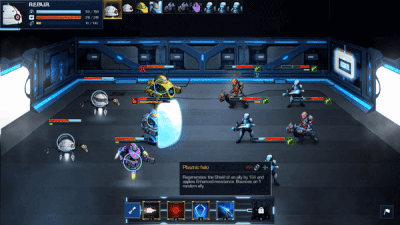 Localization: Applies Thoriofocused to an enemy line.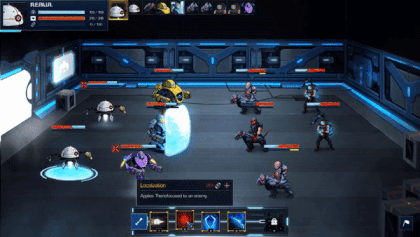 ---
Circuits Restoration: Refreshes the duration of all allies' Bonuses. Regenerates 8% of their maximum Shield for each Bonus refreshed.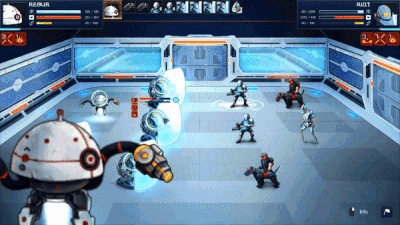 This little flying robot looks like a fried egg, but do not fool yourself. Robotic technology has no secrets for him and he can repair any unit in the blink of his one eye.
---
That's all for now. We will be back soon to share with you our progression on Robothorium.
Please share any questions, feedback or thoughts in the comments, we really love to hear from you.
The Goblinz Team