Hey everyone,
Welcome to our 14th devlog article about our upcoming tactical RPG, Robothorium.
But first, I want to tell you (or remind you) that Robothorium will reach Early Access on Steam on 7th June:
Now let's talk about another robot that you will play during your uprising: The L.A.D.Y
If you want more or want to participate to our open beta, come join us on Discord
For those who don't already know about our game Robothorium, I invite you to read our articles right here
Lifelike Android Designed for You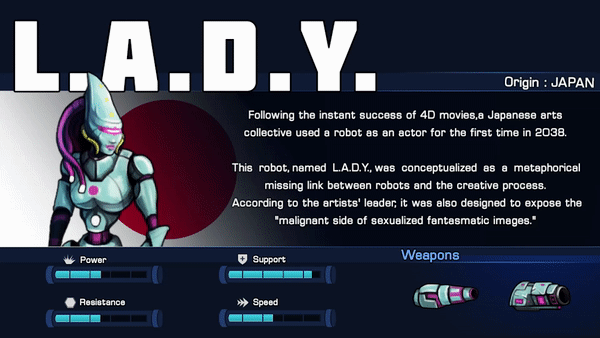 Skills
Put the mask on:
Change the launcher's skills and take an aggressive posture. Increases Power by 20%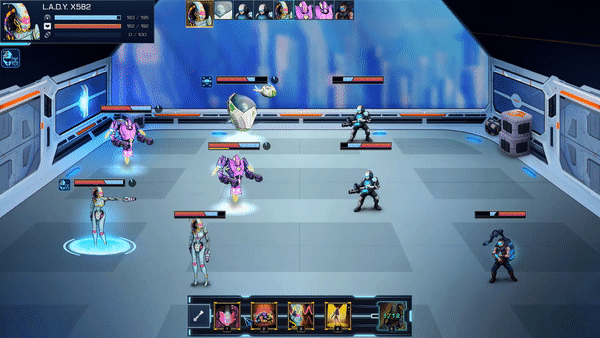 Take the mask off:
Change the launcher's skills and take a defensive posture. Increases Resistance by 20%
Passion of the group:
Regenerates the Shield of an ally line by (x). Applies Cooling.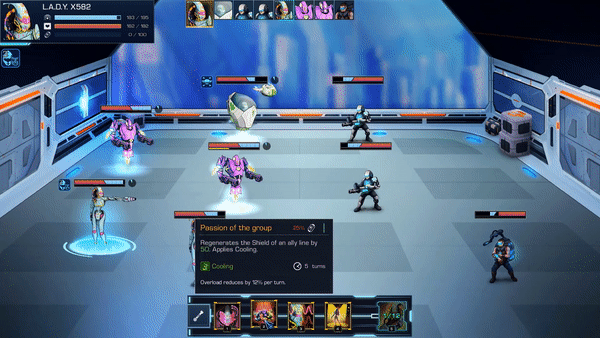 Syntonization:
Applies Damage transfer to an ally and to the launcher.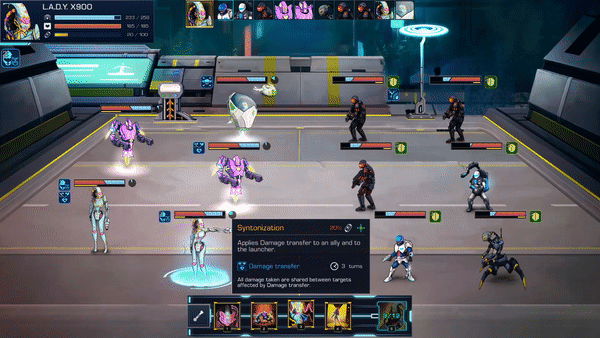 Illusion of the show:
Applies Immaterial barrier to an ally.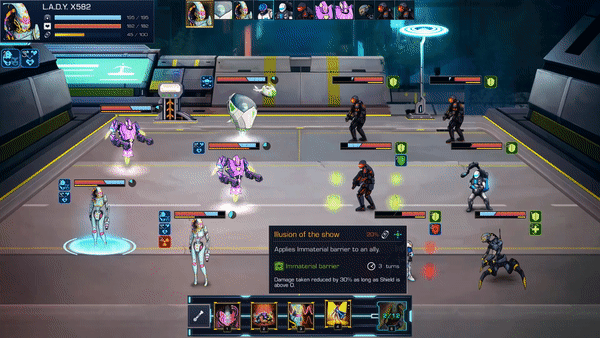 Artistic performance
Deals (x) damage to an enemy. Applies Charmed.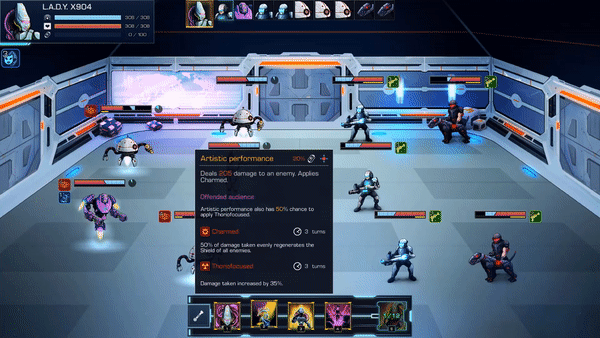 Aura of the actress:
Applies Conversion to an ally line.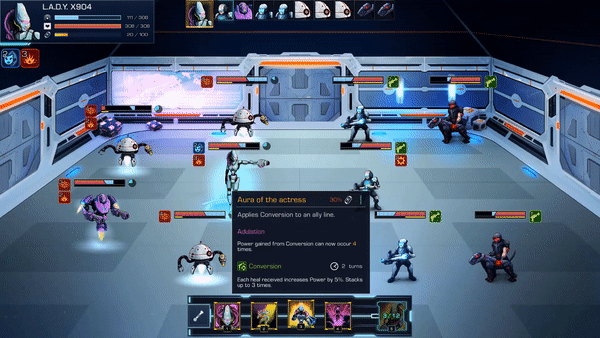 Powerful acting:
Applies Stalked to all enemies.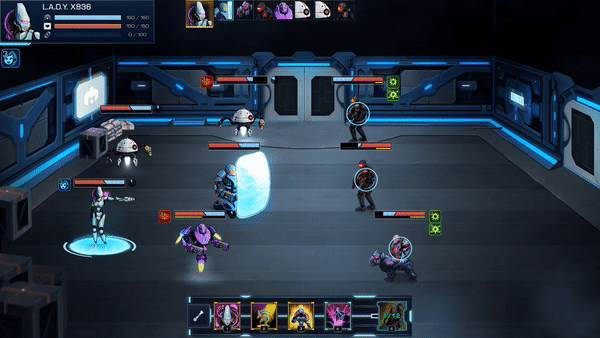 Queen of the stage:
Applies Mesmerized to all enemies.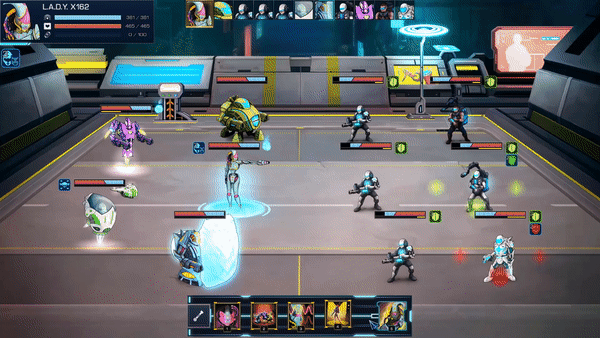 ---
That's all for now and don't forget, next week it is the release of the Early Access on Steam!!!
Please share any questions, feedback or thoughts in the comments, we really love to hear from you.
The Goblinz Team