We are sorry for the delay in the progress of the development of Red March, but the core of the our team is engaged in third-party projects and therefore can't yet spend a lot of time on Red March. Red March is very much our hobby and our child, so we treat it in a special way, but we are trying to please fans as far as possible. Your support gives us strength, thank you so much for it!
A recent conversation with our programmer and analysis of the engines available to us has caused us to decide to go back to Unity engine. (As has Rogue Republic, sorry to Pyrogenesis!) Our programmer now has accumulated a lot of experience in dealing with Unity, so there shouldn't be any major problems with it. The engine can only really be replaced in the long term by Unigine, and then only if the team is well-funded could we adapt Red March to the new standard of quality worthy
of Unigine. Unfortunately , as our programmer is very busy in the devteam of another project, After Reset, It is likely that the alpha version of Red March will probably only be ready by next winter.
More news: We found a new modeler, whose first job on a heavy Soviet APC you can see. Also, we have begun to prepare neutral objects for map environments. It may seem unimportant and ugly stuff, but they create an atmosphere of the game and are the backdrop for the units and buildings of the players.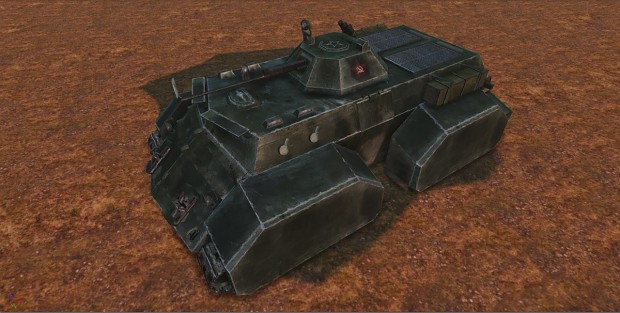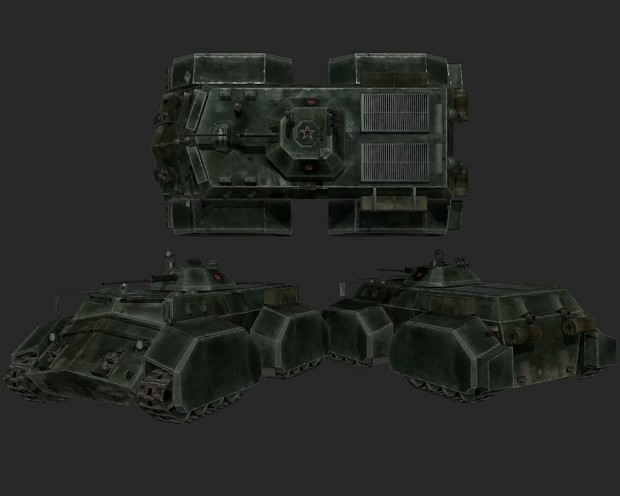 In addition, we have the next of our teaser broadcasts, with special guest, the fantastic YouTuber, Scott Manley. We hope to continue making these teaser broadcasts to show you more of the world of Red March, as well as introducing other guest stars as work continues. In addition, Vengeful, our community manager, will be wondering around like a lost child at PAX East this year. More details will be given out closer to the day, but if you wish to ask questions about the world of Red March, units, game mechanics, or just about anything else, AND possibly grab some Red March loot, you will have a chance to do so!
Aaaaand what time is it? Spoiler time!!! We have posted a couple of pieces of concept art of our, as of yet, undisclosed 3rd faction. If you look closely at them, you'll notice a couple of details that will give you some hints about them. Happy viewing and good luck solving the riddle! :)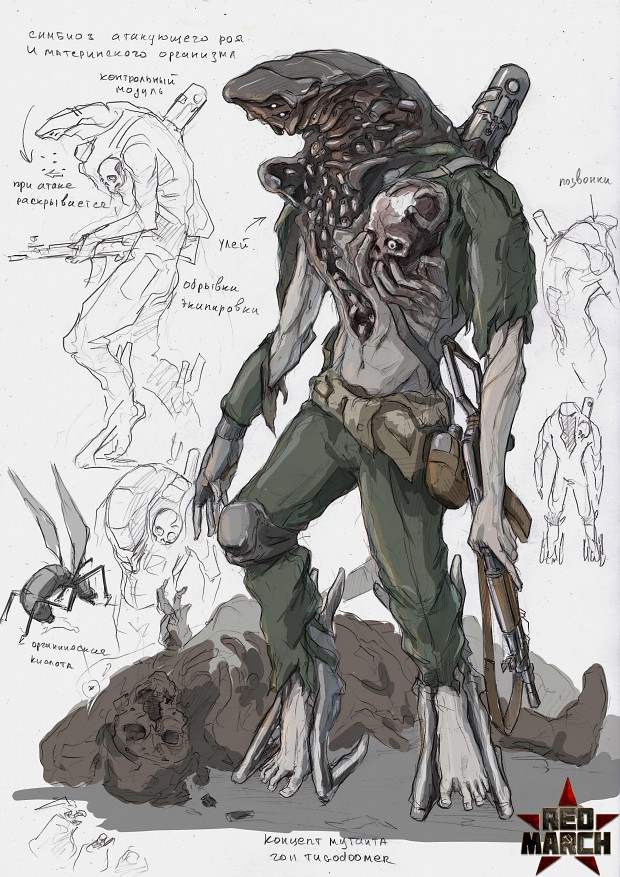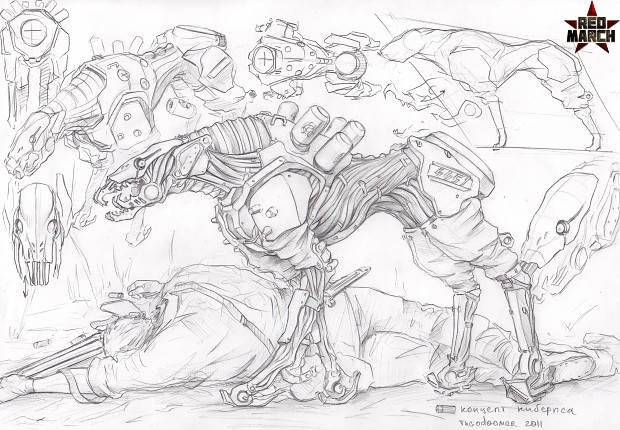 Remember - without your help Red March can't be born. If you want to help us (We especially need 3d artists) and even want to join the team, do write in the comments to this update and we will contact you. Alternatively, you can write to this address.
- redmarchgame@gmail.com
See you on the march, Comrades!