Given the Doom series' history with strong mod support and open source releases, it would be refreshing to hear whether or not DOOM Eternal, the follow-up to 2016's reboot of the iconic first-person shooter, would support mods. Though that DOOM (2016) reboot didn't support mods itself, it did contain a Snap Map level editor (which won't return for Doom Eternal) that allowed for basic user-generated content to continue the lifespan of the game's singleplayer content.
"At id Software we're big into mods, so we know it's important"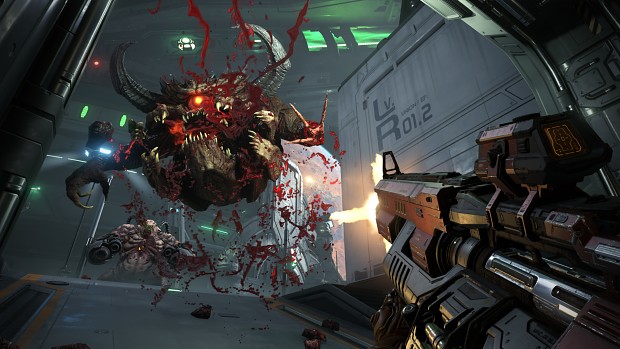 Thankfully, after the gameplay reveal livestream of Doom Eternal at this year's QuakeCon, PCGamesN put just such a question to id Software. Doom Eternal's game director, Marty Stratton, made it clear that mods would not be supported at launch, though the potential to add mod support in the future is an "important" part of the team's "real, long-term initiative" as a developer:
"We've been making a lot of technical decisions that allow the tech – everything, the rendering, the way we do the gameplay, the way our levels are set up – really trying to make the game and the game code more flexible. Kind of put it in more components, and more data-driven in a lot of ways, which is how you get the mod content."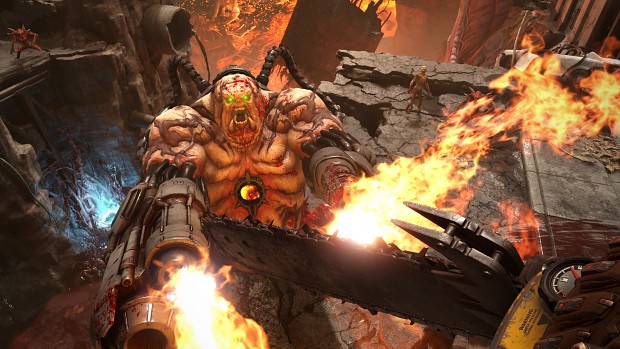 Stratton made it clear that this does not necessarily refer to Doom Eternal itself – but refers more to id Software's goals as a company. He continues:
"I can't say that it's right on the horizon or right around the corner, but it's important to me. It's important to Robert Duffy, our CTO. We have definitely swung the pendulum back pretty far towards being able to that ... I hope down the road, in the not-near future but the not-too-distant future, we can have a better conversation about that."

Also at QuakeCon, PC Gamer spoke to Rage 2's game director, Tim Willits, about whether id Software's other upcoming shooter would support mods. His answer was similar to that of Stratton's for Doom Eternal, stating that Rage 2 "will not support modding out of the gate":
"You know that at id Software we're big into mods, so we know it's important, we just haven't figured out that roadmap yet."
Though neither answer is solid, we'd prefer to never say never! And even if mod support for these titles in each respective series never materialises, it's heartening to know that id Software is starting to move back in the direction that includes mod support for future titles – a direction that made the company, and the Doom series, what it is today.