I heard the Game Award Show of 2018 that is running live as of this moment , and that it's full of teases and what not, especially about upcoming features and content, so here is our contribution!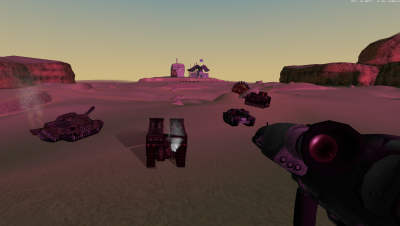 House Atreides and Harkonnen, in their natural habitat, I think.
Arsenal of an Assassin
After some hard work by your lovely Producer TeamWolf, and past work from former Team Member Venom775. We finally get to show you guys some of the weapons (and with that I really mean just some) and tools you guys will get, while you try to be that One Man Army that never manages to get a kill...oh wait. That is my life story in every FPS... Ever Play Despa... Regardless, check them out!
First on the list is the Slaughterer Mark I, a reliable and semi accurate Sub Machine Gun of the Harkonnen. You guys remember that Assault the Harkonnen did on a Heighliner during the Spice War? No? Just me? Hmm, no wonder this gun is known for leaving no enemies alive.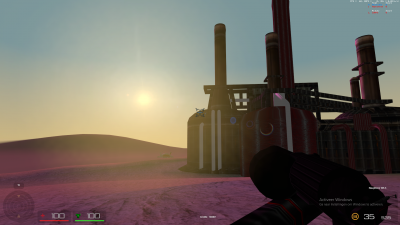 Something small to kill?
Next up is the Scorcher Firefly, you know when that Atreides date of yours wasn't hot enough, this is how you fix it.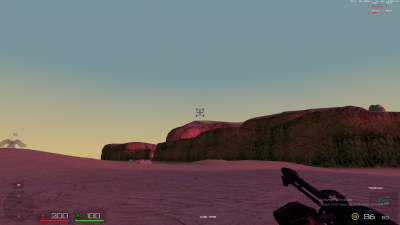 Maybe you can make her as hot as the dune it self
I never understood the Harkonnen and their love for Pump-Action SHOTGUNS, must be a Giedi Prime thing.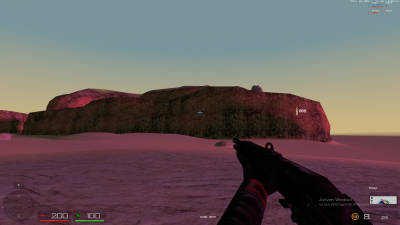 If your fire enough projectiles at them, how can you miss?
Then you find out your Atreides date was a face dancer so now you are forced to take things up close and personal, with a trusty Machine Pistol. Hey, I don't blame you, priorities did come into play when I chose for House Atreides!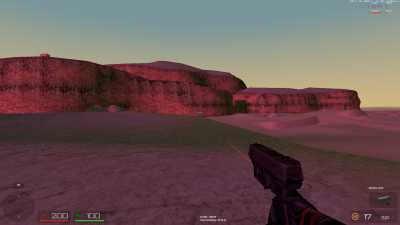 You always need your trusty sidearm!
Did I ever tell you guys, that the Harkonnen really know how to make sure things go BOOM. Something has to be heard over the roar Chain Gun fire! (Chain Gun is a placeholder at the moment)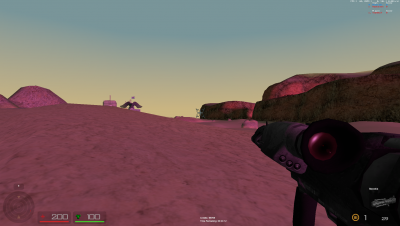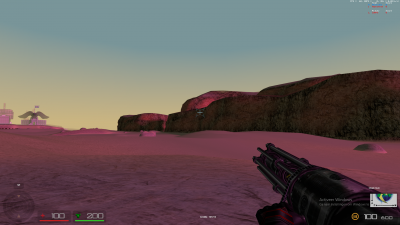 (House Harkonnen Bazooka and Chain Gun)
Which only helps my House, because they usually also break things as those brainless zealots are used to do. Because of that, they have a lot of things to repair quickly with their Lasher Repair Tool before the Baron visits to inspect their base. (The Repair Tool model is a placeholder model for the moment)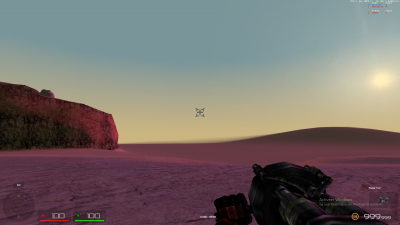 Vlad, quickly with those repairs, the Baron's Ornihopter has been spotted!
We wanted to make sure the weapons feel authentic, look 'beefy' in a way, while staying original and paying homage to the RTS games. But most importantly, that they feel just right. It's also vital that they play accordingly to how you would expect and giving you that edge in battle when used right. Also, asking of you that extra bit of skill when you push it to its limit. To know you mastered it when you know all it's aspects.
(YES USING A REPAIR TOOL IS ALSO A SKILL!)
With that in mind, we are pushing forward to much more and better things. We hope that you will like them because *SPOILER ALERT* more are coming soon.
Check out the rest of DEV BLOG #131 at: W3dhub.com
---
Don't forget to vote for us in IndieDB Indie of the Year!


That's all for today. thanks for reading and till the next one o/
-
Follow us at the greatest and latest on Facebook
Stalk us on Twitter @W3DHub
Watch our best fails over on YouTube
Join me and the Impatiently but oh so more hyped community at our Discord.gg