Disclaimer: All modded content here within this blog post belongs to the rightful owners and respected as such. *I used their content to make new maps ONLY* Limited original artwork "If any" portrayed in the images were the result of myself. Maps portrayed within the blog were created by me.
First Feature Post: 20/12/2021
Latest projects:
I downloaded a series of texture and wad resources from moddb.com *here* and Realm667.com. I was able to make some beautiful work.
First up, we have a very cool sci-fi favorite of mine. Starship Troopers for Doom. Props to the creator(s) for all their hard work on the sprites, sounds, models etc etc. Thanks to your efforts guy(s) I was able to make a variant horde mode based on the Whiskey Outpost on Planet-P. This mode accommodates up to 4 players with available weapons and secret places to find additional armaments during the course of the game. With a total of 5 waves getting more difficult each time, survival isn't guaranteed on the maximum difficulty setting. Even with a squad of 4. Use your weapons carefully, time your grenades, place mines in tactical positions, use your nukes sparingly.
....And don't die. Seriously....don't die. You'll spawn back at the start point only to be overrun by the bugs as you try to get back to the safety of the outpost.
C'MON YOU APES! YOU WANNA LIVE FOREVER!?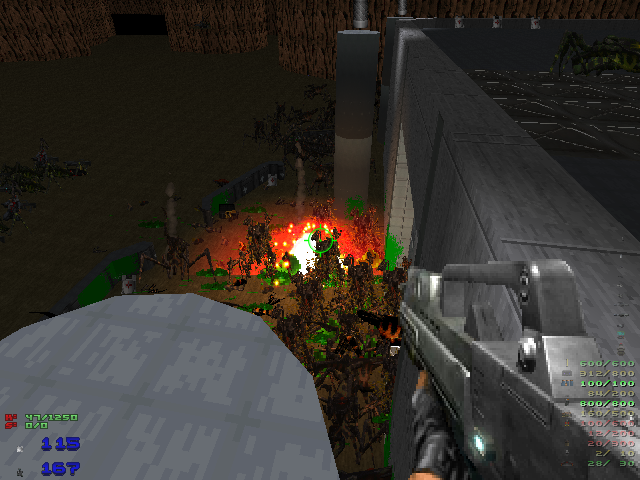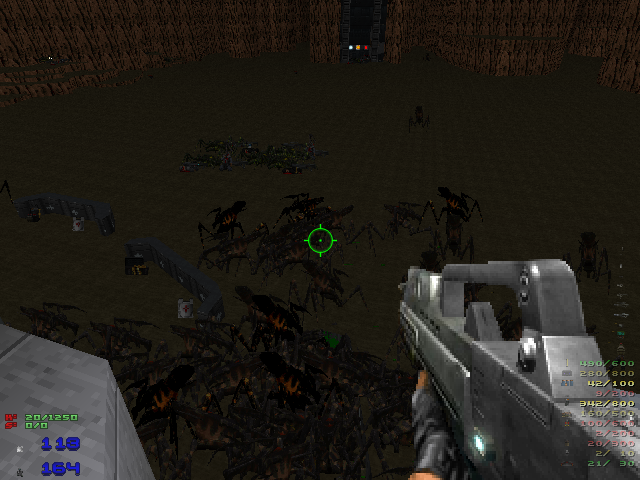 I've seen a lot of requests on the creator's profile to make a map with a LOT of bugs. Becareful what you wish for. The map image below. Every single white dot on the outside of the outpost...is a bug.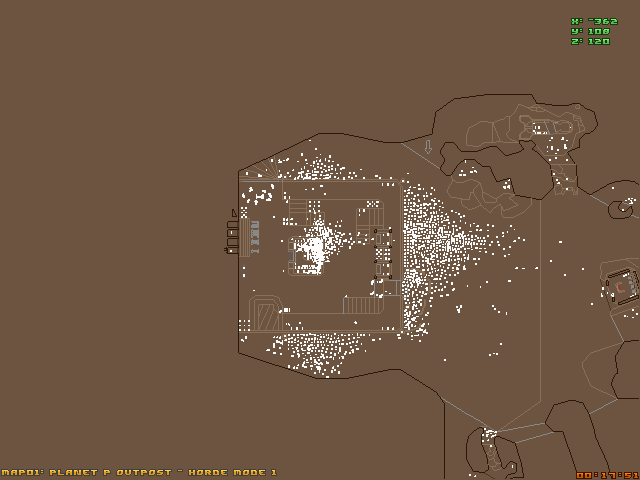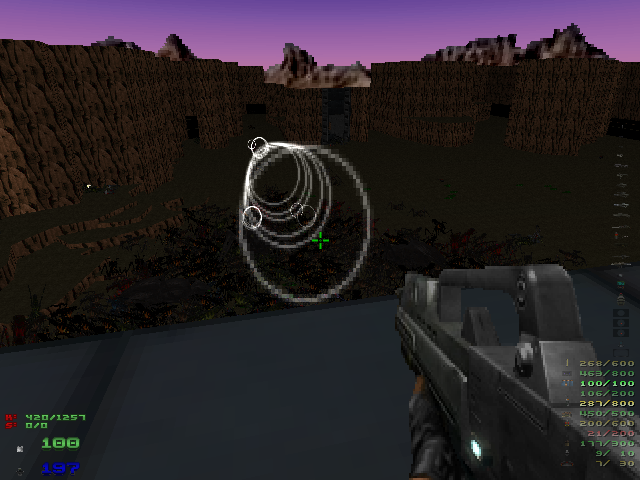 You guys still want a LOT of bugs? You got em. No cheats either!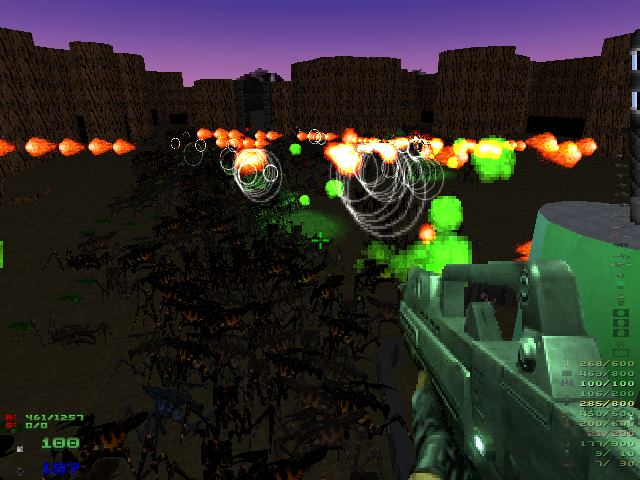 I'll be disabling cheats before releasing the proper version of Outpost. Work as a team and win.
~Peace!
WOULD YOU LIKE TO KNOW MORE?