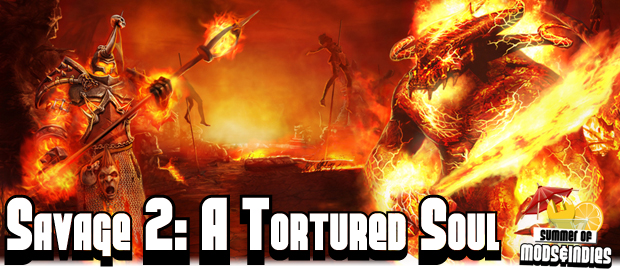 The Hellbourne units are available to both factions in Savage 2, but require a certain criteria of prerequisites to be completed to make them available for use. Hellshrines must be constructed to summon theses demons from deep within Newerth at locations known as "scars". As a result, these locations are highly sought after for good reason — unleashing the Hellbourne for your faction almost always leads to a major turning point in the game. Whether it's securing the win or making a comeback of epic proportions, the Hellbourne will represent a savior and a bringer of doom for many.
Don't forget to check out the unit over views for both the Legion of Man and the Beast Horde as well!
For free accounts, Hellbourne are limited to a one time use for each. By upgrading to a prime account, you can enjoy unlimited play as Hellbourne (when available) in addition to theses other features:
2 extra inventory slots
Player statistics
Achievement system (earn achievements to gain tickets for persistent items)
Global replay system (view any replay from any game, anytime!)
Create/manage clans rather than just join them
Unlimited Hellbourne use
Support independent developers!
Follow Savage 2: A Tortured Soul:





Icons by Iiro Jäppinen