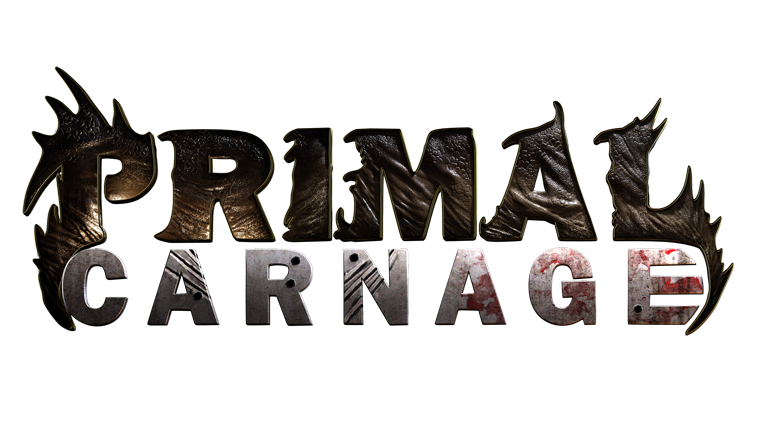 STOCK UP YOUR AMMO AND SHARPEN YOUR CLAWS – PRIMAL CARNAGE ENTERS OPEN BETA
Lukewarm Media's Upcoming Class-based Dinosaur Action Game Enters Open Beta for Pre-order
Prepare yourselves for a monstrous clash between man and prehistoric beasts as Primal Carnage, the upcoming team orientated multiplayer shooter/slasher pitting the steely nerve of man against the might of iconic dinosaurs, has now gone into beta for those who pre-ordered the game. So ready up and be amongst the first to experience the prehistoric action in all its glorious yet deadly majesty as Primal Carnage will be unleashed upon the masses very soon.
Primal Carnage can be pre-ordered now from Steam, GameStop, GamersGate, Rain, and Amazon. Those who pre-order the game will have instant access to the beta as well as an exclusive in-game feathered raptor skin to be made available when the game launches. More information on the beta can be found here.
Primal Carnage intends to be the dinosaur title the world has been waiting for; here the dinosaurs take center stage as the stars of the show in thrilling and fast paced combat against a team of humans brave or perhaps just crazy enough to stand toe to toe with hordes of some of the most vicious animals ever to walk the face of the earth. Players can choose to take on both sides of the battle as either the human classes utilizing an arsenal of distinct and unique weaponry designed to halt even the largest of dinosaurs in their tracks in an effort to bring order to an island infested with dinosaurs or inhabit the body of one of these menacing and powerful dinosaurs intent on leaving a trail of blood and destruction in their wake.
It's time to be either the hunters or the hunted, but which is which?
Features of Primal Carnage include:
Five large, open and varied environments rendered in stunning beauty using the Unreal Engine in which players can wage war between man and beast
10 playable classes (five human, five dinosaur) each with unique skills and abilities able to take advantage of a variety of situations
Play from both first-person (humans) and third-person (dinosaurs) perspective providing a contrasting gameplay experience for both teams
Multiple achievements, and planned DLC
For more information about Primal Carnage, please visit www.primalcarnage.com and be sure to "Like" us at www.facebook.com/primalcarnage..
WE WILL ALSO BE GIVING OUT BETA KEYS TO THE FIRST 200 PEOPLE TO POST A RESPONSE BELOW, INDIEDB STAFF WILL BE KEEPING WATCH!!! BEST OF LUCK !