Maybe every Men of war mod fanatic knows this mod. I decided to write a little article about it. Heer_Sturmfuhrer is a very skilled modeller, and his profession is the human model making, this is the hardest part of modelling.
Here is the mod: Moddb.com
The story started on Aug 18th, 2010, when the first picture was appeared. There is a German soldier on it, not big thing, but this was an HD model, and we don't seen too much HD in that times in Men of War before.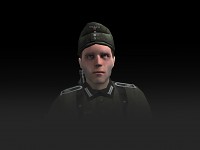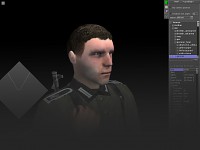 The quality is on the top, and every WW2 fan liked these pictures, and the mod became very famous in here. After a week, we seen more beautiful models.
The big waiting is started. We didn't seen too much updates in this times, but I think a big thing is brewering in the background. Anyway, this mod will be a big hit. We wish good luck for you, Heer_Sturmfuhrer!