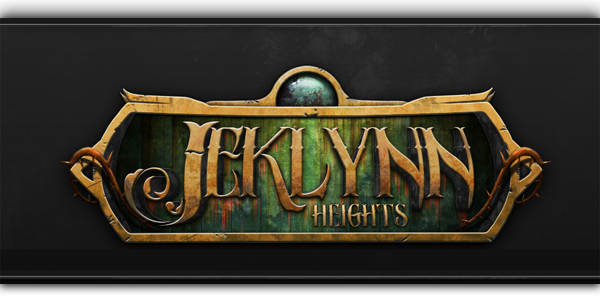 "Vex Studios are developing a fantastic looking game called Jeklynn Heights; and although only at the early stages of production it is looking very special indeed. We are very pleased to report that Ryan at Vex has put a Making-of article together for us, and it's a good 'un. Read and enjoy." Rich H.W. - Indievision.org
We recently spoke to the guys over at indievision.org about the 'making-of' Jeklynn Heights and how things have been progressing the past year. Below is the article in full. For a direct link, please visit the Indievision.org website. As mentioned, we are accepting donations to help fund this project. Individuals who donate $10.00 or more will receive an invitation to the private beta. Donating $20.00 or more will earn you game credits in addition to the private beta. Money donated is directly used in paying for the production costs of Jeklynn Heights. For information on how to donate, please visit our contact page at our site . Enjoy the article and as always, we look forward to hearing feedback from everyone!
---
My name is Ryan Wenke and I am the Executive Producer/Lead Designer for Vex Studios, LLC. We are making a bizarre dark fairy tale multiplayer game set in the town of Jeklynn Heights; a quirky place that turns violent and unsettling once the sun sets. We are still very early in development, reaching our one year landmark this coming August. Below is a little bit about our title, our development, and this fun (and goofy) journey we've all committed ourselves to!
Where did you get the concept?
The concept for Jeklynn Heights derives from Tim Burton and American McGee inspirations, amongst many other people and pieces. We are huge fans of quirky and colorful environments, so from day one we knew that our art direction had to showcase that vision. Once we got our style perfected, we started designing a game that would work in that type of environment. Our original intention for this title was to make it a single player game, but unfortunately due to budget and resources it just wasn't feasible. Therefore, we came up with the brilliant plan to transform the world into a multiplayer game in order to build a community and raise awareness about the project quicker!
As mentioned, Jeklynn Heights is not exactly the town you want to stay at during your honeymoon. While it may appear beautiful and friendly during the day, the town is painfully deceiving. Right after the sun sets, those once friendly people turn into violent maniacs, and those once beautiful buildings turn into unstable and disgusting structures. There are two playable teams, the "Town Square" and the "Slums". The square consists of all the rich characters in the world, while the Slums consist of the loners that no one wants to associate with. The objective of the game is simple: to escape the town. Each side has a main area that holds the "Orb of Egression", once this structure is captured, the game is over and a new match is played. Throughout each map there are Ability Orbs and Sanity Posts. Ability orbs provide weapons, spells, and other useful abilities that will aid each team to victory. Sanity posts act as forward spawn points to the team that captures them. Each structure can constantly be captured and recaptured, making each game unpredictable. Teams will have to figure out which abilities/forward spawns they want to capture first, in addition to making sure those captured structures are properly protected. Losing them could be costly, and give the other team a distinct advantage.
All playable characters consist of people who live and work in the town. Playable characters include maids, barbers, and inventors amongst others. Each character has a unique starting melee weapon, ranged weapon, and special attack. Special attacks are granted to players who fill up their sanity meter. Sanity meters can be filled by capturing/protecting posts/orbs, in addition to killing other players. More information about the combat and other game specific details will be posted once our game website is released!
How long is it taking to develop?
We are just entering our first year, and anticipate many more months of fun. The amount of time this will take to complete entirely depends on whether or not we receive funding and/or publishing. We are always open to learn about opportunities with investors and publishers, and all matters should be discussed by emailing info@vexstudios.com .
How many people are on the project?
Right now we have 8 individuals working on this. We want to continue maintaining a tight knit group of whackos.
Concep Artwork
How many are full-timers, and how many freelancers?
Very interesting question! Technically, everyone is a freelancer besides myself (it's lonely owning a company). However, everyone has taking the liberty of making this project their full time commitment, so I am very grateful for that. Everyone here works literally every day producing content, and we wouldn't be where we are now without that attitude. Again, once we acquire funding/publishing, it will be easier to make everyone officially "a full time" employee.
How much did you budget for development?
Right now everything is single handedly paid for by myself directly from my bank account. I won't discuss actual numbers, but if you see me in a refrigerator box on the street in a few years, you know why!
What challenges do you face?
The biggest challenge is not having one central location to work from. We are doing a remarkable job communicating, but the office space would really speed things up even more. Obviously, financial obligations are always a burden, but since the passion of video games overrides the passion of living, then there's no worries there!
Are you running into any problems that slowed development?
Production has been pretty smooth sailing since we started. We did switch engines about 10 months ago, so that sort of put us behind schedule. However, due to our full time commitment attitude, we have been able to keep on track for most of what we do (which is not easy in game development).
Do you have any closing comments?
We encourage everyone to check out Jeklynn Heights at Vexstudios.com. We have a lot of interesting cool stuff coming your way, so please make sure to keep yourself updated. We are currently accepting donations via Paypal on our website (just visit the Contact Us page). Donations that are over $10 will instantly grant you an invitation to the private beta. Donations that are over $20 will give you the private beta access in addition to credits. Additionally, we are seeking investors and publishing opportunities. Email us if interested or even just for a chat – we would love to hear from you. Thank you!
---
Thanks for reading!
If you would like to keep up to date, you can Watch the project,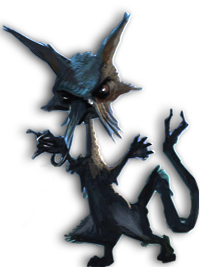 check out our Website or peek in at our other community sites.