Factions
This is the first of the promised updates to be added to the features section. My plan for this part of the Moddb profile is to give information that is not actually "news" but is still important. This part will briefly explain the factions present in the mod.
So, there are currently three major factions: the Galactic Alliance Remnant, Krayt Empire, and Confederation Revenant.
Krayt Empire

Head of State: Galactic Emperor Darth Krayt
Capital: Coruscant
State Religious Body: One Sith
Formed from: Fel Empire
Date of Establishment: 130 ABY
The Krayt Empire formed following a series of events surrounding the end of the Sith-Imperial War. With the Galactic Federation of Free Alliances defeated, the Fel Empire became the dominant galactic government. Emperor Fel was forced against his will by the Moff Council to to go war against the Galactic Alliance, following the sabotage of the Ossus Project by the One Sith. Shortly thereafter, Krayt and the One Sith staged a coup against Emperor Fel and violently took over the empire, with the Moff Council swearing loyalty to them. Thus the Krayt Empire was born.
Status: playable
Galactic Alliance Remnant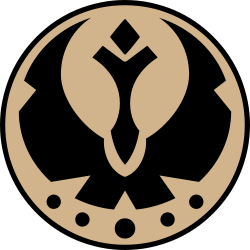 Head of State: Supreme Commander Gar Stazi
Capital: none; headquarters based on Indomitable (Scythe- class), Imperious (Imperious-class), and Black Redoubt Deep- space Station
Formed from: Galactic Federation of Free Alliances
Date of Establishment: 130 ABY
The Galactic Alliance Remnant was formed by Admiral Gar Stazi after refusing to surrender the GA Core Fleet at the Battle of Camaas, concluding the Sith-Imperial War. It then became major opposition to Krayt's Empire, conducting seven years of hit-and- run operations against the Imperial Navy. Post-Caamas, remaining GA forces linked up with Stazi, who was the highest-ranking officer that was left. Tactics reverted back to those used by the Rebel Alliance over a century ago. Eventually, the GA Remnant had allied itself with Fel's Empire-in-Exile. The combined forces then created a much larger threat to Krayt.
Status: playable
Confederation Revenant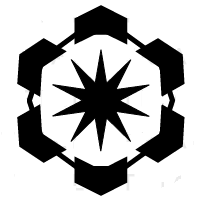 Head of State: Rusken Sal-Solo
Capital: City-11 (interstellar military/civilian colony and starbase); Corellia (once conquered)
Formed from: former members of the Confederation; other independent systems
Date of Establishment: 133 ABY
The Confederation Revenant remains somewhat of a mystery, having been formed by a collection of distinct systems and governments from across the galaxy. Having been fed up with the galactic destruction wreaked by both dark- and light-side users of the Force, the Confederation was established with the goal of eliminating both sides, seeing the Force as merely another tool to be used to achieve results. Major founding members include Corellian, Manadalorian, and Bothan elements to name a few, along with defecting Imperial and Alliance worlds.
Status: Present but non-playable; scheduled to be fully functioning post-release
And there you have a summary of the three major factions! Individual entries are coming up soon, along with sub-factions.