With the First Class Grand Staircase fully implemented ingame for the first time ever in this mod's production since 2006, it's a nice moment to have a look back at what went on before we finally got to this point in 2021.
The subtle noise of violins heard in the distance, the NPC's going about their day, and the undeniable majesticness of the Grand Staircase embracing it all. An image that for years I could only fantasize about. But if it wasn't for the many improvements over the years, both in assets as well as in workflows and ambitions, this scene wouldn't have been there now. In fact, 2006 me wouldn't have stood a chance creating this for many years to come.
2007
After a year of tediously drawing 3D models polygon by polygon using Zmodeler (I seriously modelled like that), I was astounded by the discovery of Google Sketchup. The sudden efficiency in modelling went from a snails pace to a Maglev train. I'm pretty sure the excitement that arose from this was the primary cause for me to start thinking "Yes, I can create this ship and everything in it". And I guess I could with the level of detail I worked with: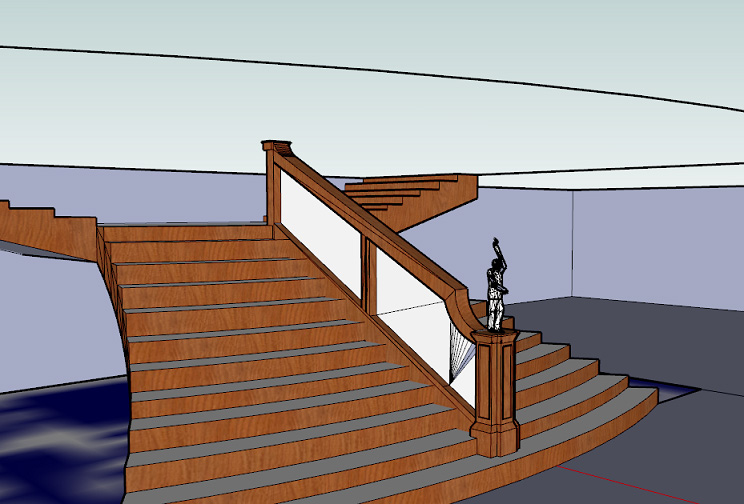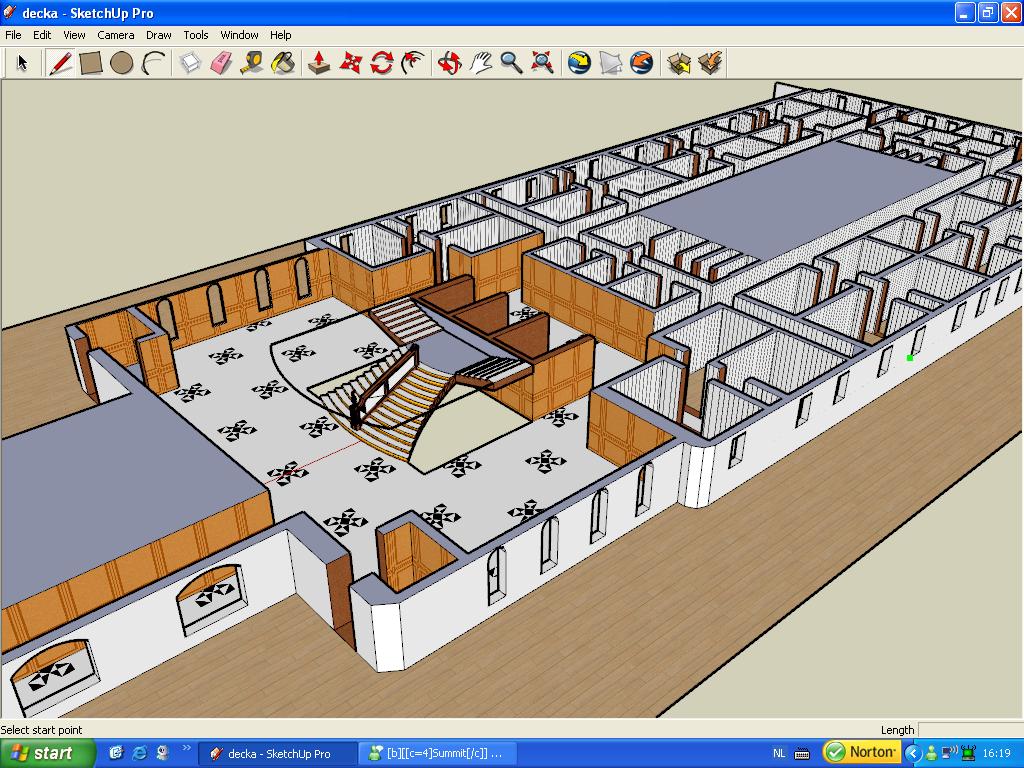 While excitedly annoying my friends on MSN, I outlined decks in a jiffy. Of course, I still had absolutely no experience whatsoever of actually inserting a 3D model properly into Mafia. Suffice to say, when I tried it, I never understood why my models turned a dark grey shade. (never copied the textures to the game). Nonetheless, I was proud to share this new geometry ingame for the first time!
2008
Shortly after my meeting with Google Sketchup, I found out that there were more 3D tools out there. Among which was Cinema 4D. When I realized how much more versatile this tool was, I started using that as my main 3D tool. And still am using it today, albeit a more recent release of it.
And of course, with new software comes new 3D stuff! And thus, the Grand Staircase had been remodelled.
And this time it actually had color ingame!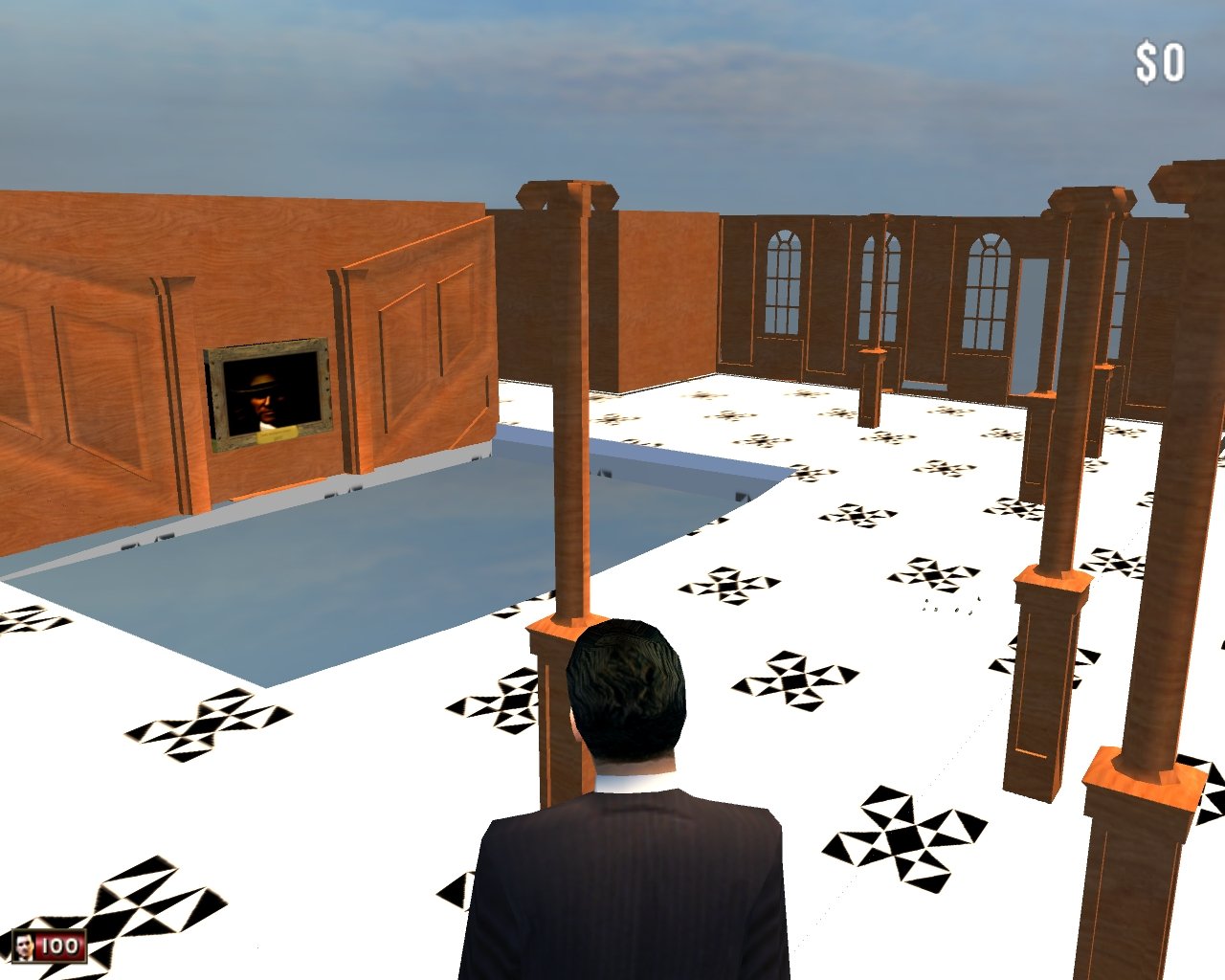 Though, it had more bugs than the Amazon Rainforest...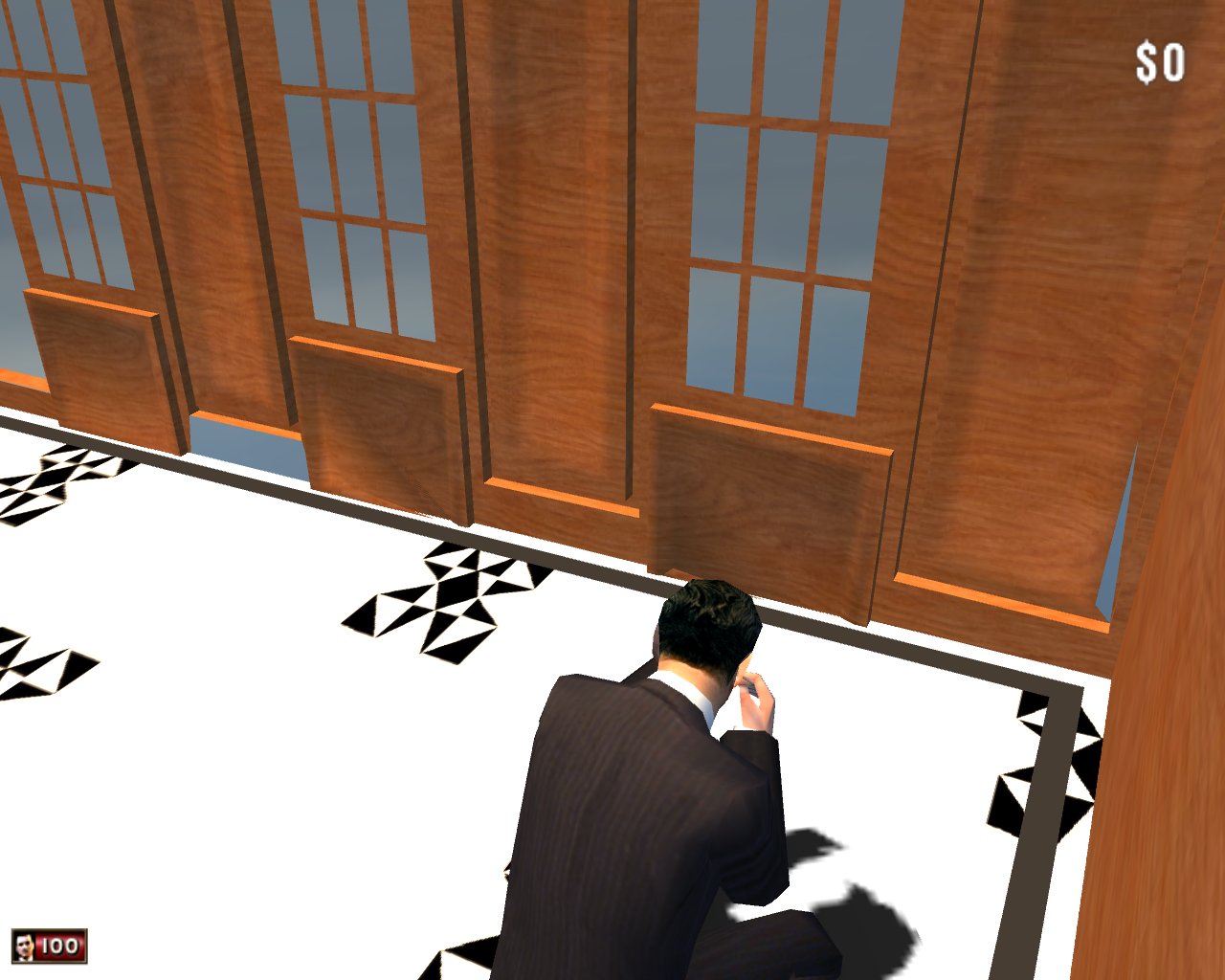 Shortly after, Asa, the mod's programmer joined the team and added the band onboard as well: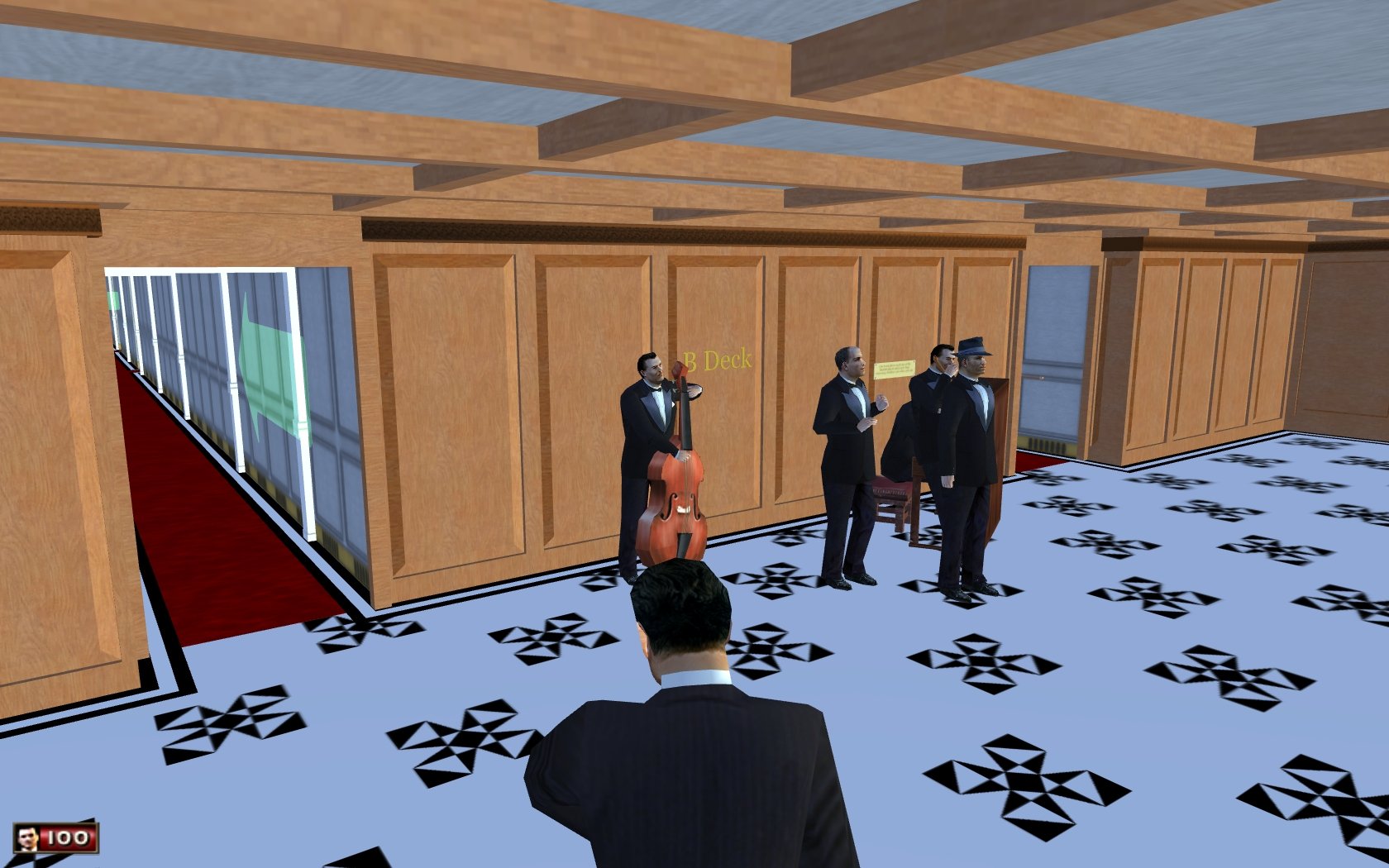 This improvement of course had to be celebrated with another video. It surprises me how much a video can be filled with so little. But as cringeworthy as it may be, I find this one still a gem of the early days:
It was around this time I think that I was talking to a guy from Germany, who had the ambitions to model a highly detailed Titanic within the CryEngine. He showed me a Grand Staircase that had more detail in polygons than the whole Mafiagame combined. Perhaps I was envious, because I told him that amount of detail would be impossible to run on a PC. Few years later, that idea grew into Titanic: Lost in the Darkness, which in turn grew into Titanic: Honor and Glory. Albeit under different lead. So yeah, joke's on me I guess.
2010
The Honor and Glory related trivia doesn't end there though. Because in 2010, this mod made a huge change. Kyle hudak (One of their modellers), at the time finished his extremely detailed Titanic for Virtual Sailor (the model that is now being used in any <insert game here> Titanic Mod today). He joined the team with his modelling efforts, and boy, did he make a change in the house.
It started by importing his existing Virtual Sailor assets into this mod which already was a massive visual difference. It taught me the importance of a good texturing job and how it eliminated the flat look of my previous assets. Mind you, back then it wasn't possible to add custom sectors to interiors to give them their own lights and ambience.
Soon after, Kyle started making dedicated models for this mod. Among which are the first class dining Saloon, Smoking room, Verandah & Palm Court, and above all else, he redid the whole Grand Staircase:
Unfortunately, one thing I still hadn't learned at the time was how to properly establish a workflow between different modellers. In other words, Kyle's fantastic model didn't fit my exterior model...

So... I had to redo it. AGAIN. This time however, many components survived Kyle's model and after a few more years of reshaping the area, moving things around, and fixing things that I inevitably broke somewhere along the way, this is the model currently used today.
2021
But all that still wouldn't look half as pretty if it wasn't for the latest releases of a Mafia file format exporter for 3DS Max (I was still using Zmodeler for conversion till like a year ago), and the MafCapone World Editor. It allowed me to position lights with direct feedback opposed to working blind in script alone, and provided the ability to create sectors. This creative freedom finally brought the Grand Staircase to its final result:
A massive milestone for this mod. Not just because another area is implemented, but because the vision I once had for this mod has now come closer to reality with a big step, and it has teached me the possibilities of what can be done with the remaining areas and the mod itself in general, and where its limits lie. It made me realize that trying to capture Titanic's atmosphere isn't about the amount of assets used for it, but the way they've been done. I'm really happy with it, and I hope you will be too.
Contrary to the floorplan released in the Part One announcement, the entire staircase will be featured in Part One.