In Journey's End, we have created a fun and engaging power system that links up with various buildable structures and other objects that you can place inworld to help you in your crafting ventures, as well as other amenities and the like. The power system is completely optional - most of the stuff you can do in Journey's End does not require power management, but it creates an impetus for you to explore and expand your base of operations so you can craft bigger and better things!
There are a few components of the power system that all work together to create a functioning power grid: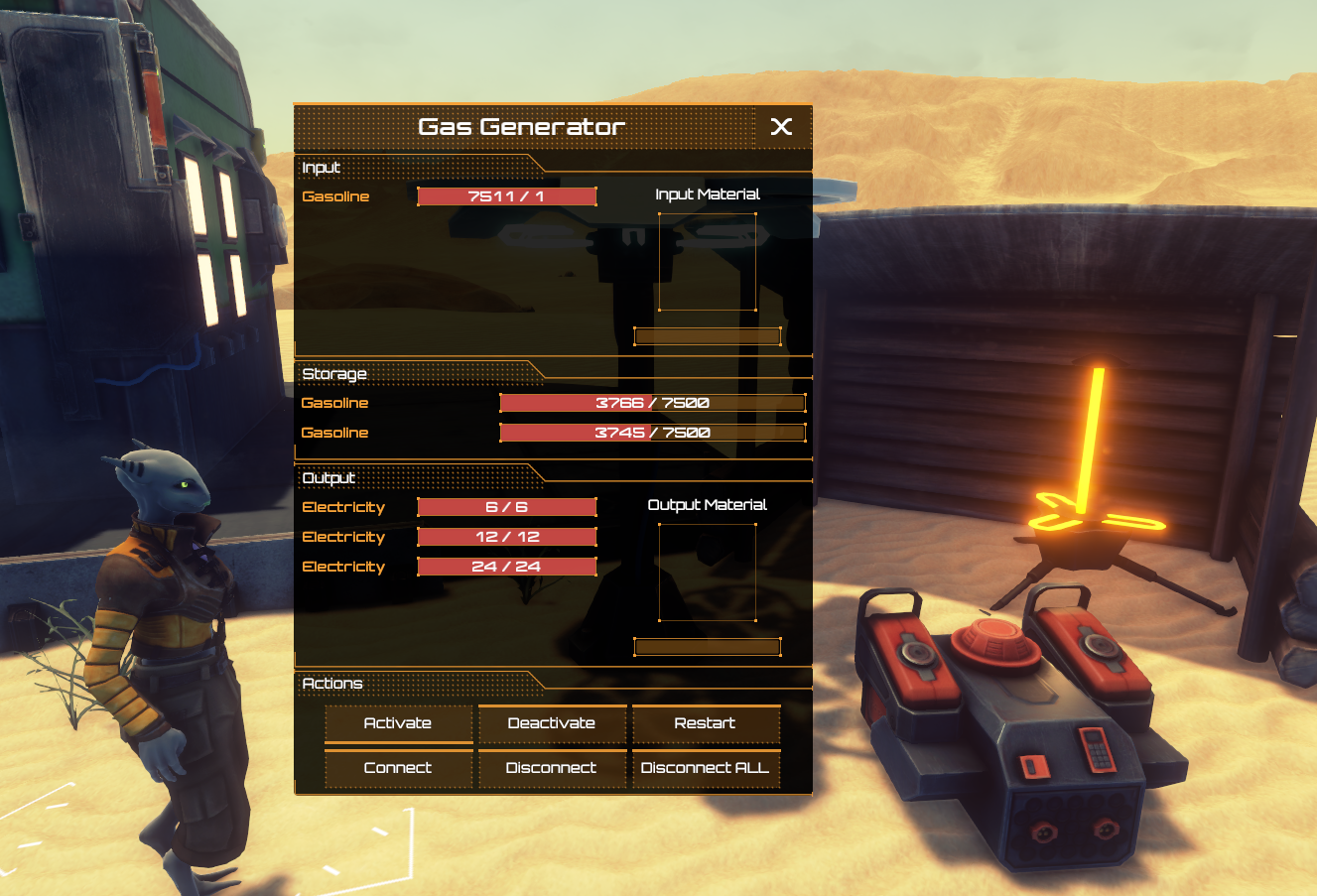 Generators require some form of fuel - whether it's solar, wind, hydro, steam, fusion, or whatever other kind of fuel, it takes it and transforms it into raw energy and can be chained together to create a unified whole for any power demand. Some generators also have built-in storage to hold whatever kind of fuel they need, too.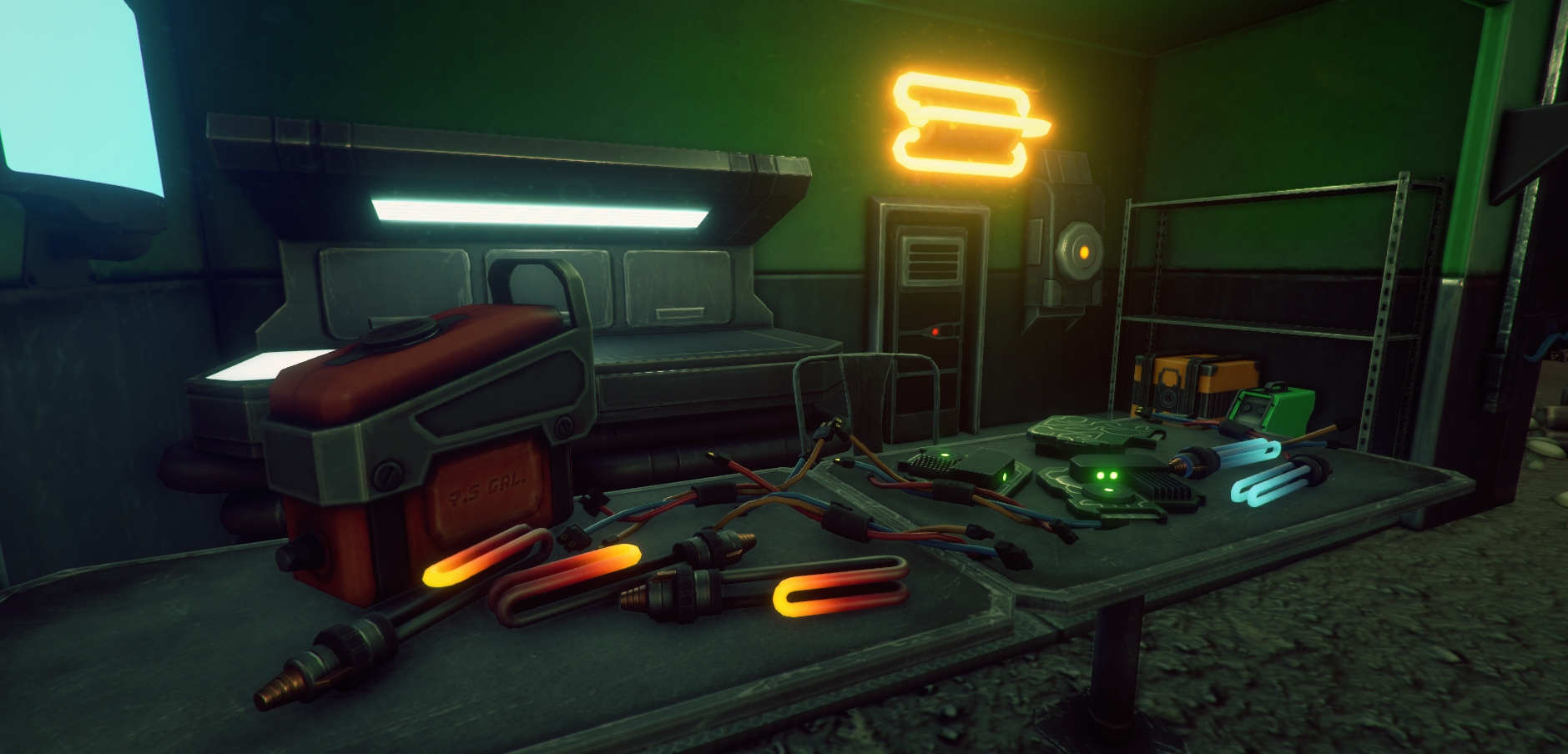 Storage items are things like fuel tanks, batteries, capacitors, and anything that can hold an input or output of a generator. Storage can be connected to generators to fuel them, automatically fill the connected generator storage, as well as store teh energy created by them for future usage. Keep in mind, however - some forms of fuel are volatine and must be handled with care!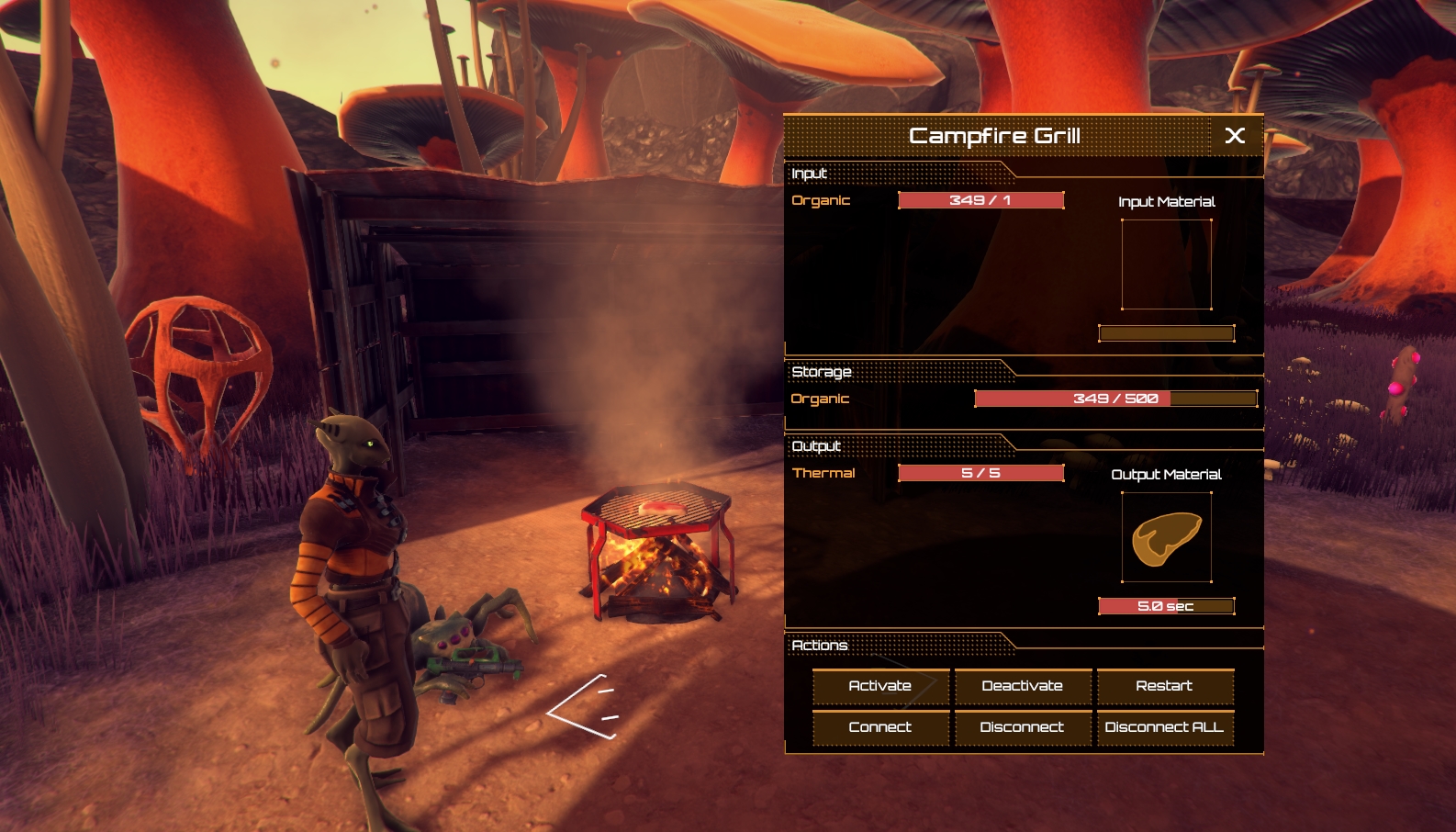 Consumers are a type of item that require power to function - they burn your precious joules to produce work! Using a consumer - for example, an electric stove, takes in power to create delicious steaks or whatever other kind of food you'll make on them. This would be a clear upgrade to something like a campfire, because it'd be cooking them faster with less of a chance to burn your hard-won meat. More advanced consumer-type items would require less resources, make other things, or some other form of up-or-sidegrade, but the materials for them would be more difficult to obtain.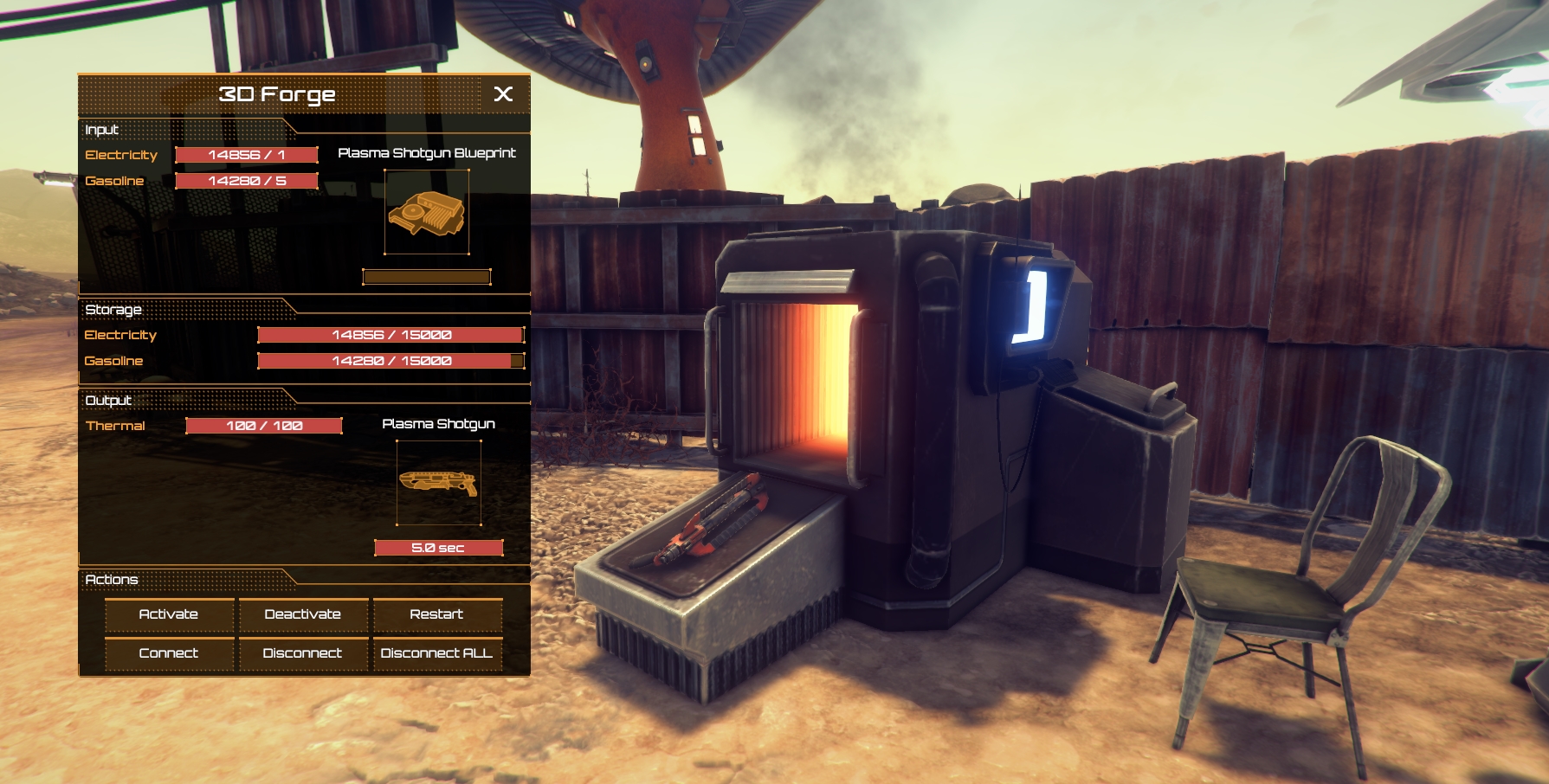 Components are items that you can place upon consumers and generators to augment their abilities - for example, input components will change what a given system will output. A heat exchange placed into the network will produce thermal output for piping to a convection oven, or a kiln. Items placed on the output of the network can be altered, such as raw meat placed upon thermal output will cook!
An example network would be something like:
Storage(fuel) -> Generator(fuel) -> Storage(energy) -> Component(heat exchange) -> Consumer(kiln)
We hope that this explanation helps you all imagine the power and possibility of the power network system!