IRON GUARD VR is a sci-fi tower defense game made in the spirit of classic RTS games. Lives of the surviving crew members are in your hands . Find out why the terraformer robots have rebelled and help evacuate your crew from an unknown planet, where survival is the new frontier.
FEATURES:

• A complete 360 degrees immersive gameplay.

• Different game modes and styles.

• VR and Non-VR game mode.

• Multiple upgradeable turrets, path blockers, mining harvesters.

• Possibility of non-linear equipment upgrade between missions.

• Arcade style shooting from an upgradeable drone using conventional or super weapons.

• A unique storyline revealed through cutscenes and dialogues.

• Amazing voice acting and music which adds to the gameplay in the true style of classic RTS games.

• Beautiful and stylized environments with mysterious atmosphere of an unknown planet, showcasing various biomes where battles ensue.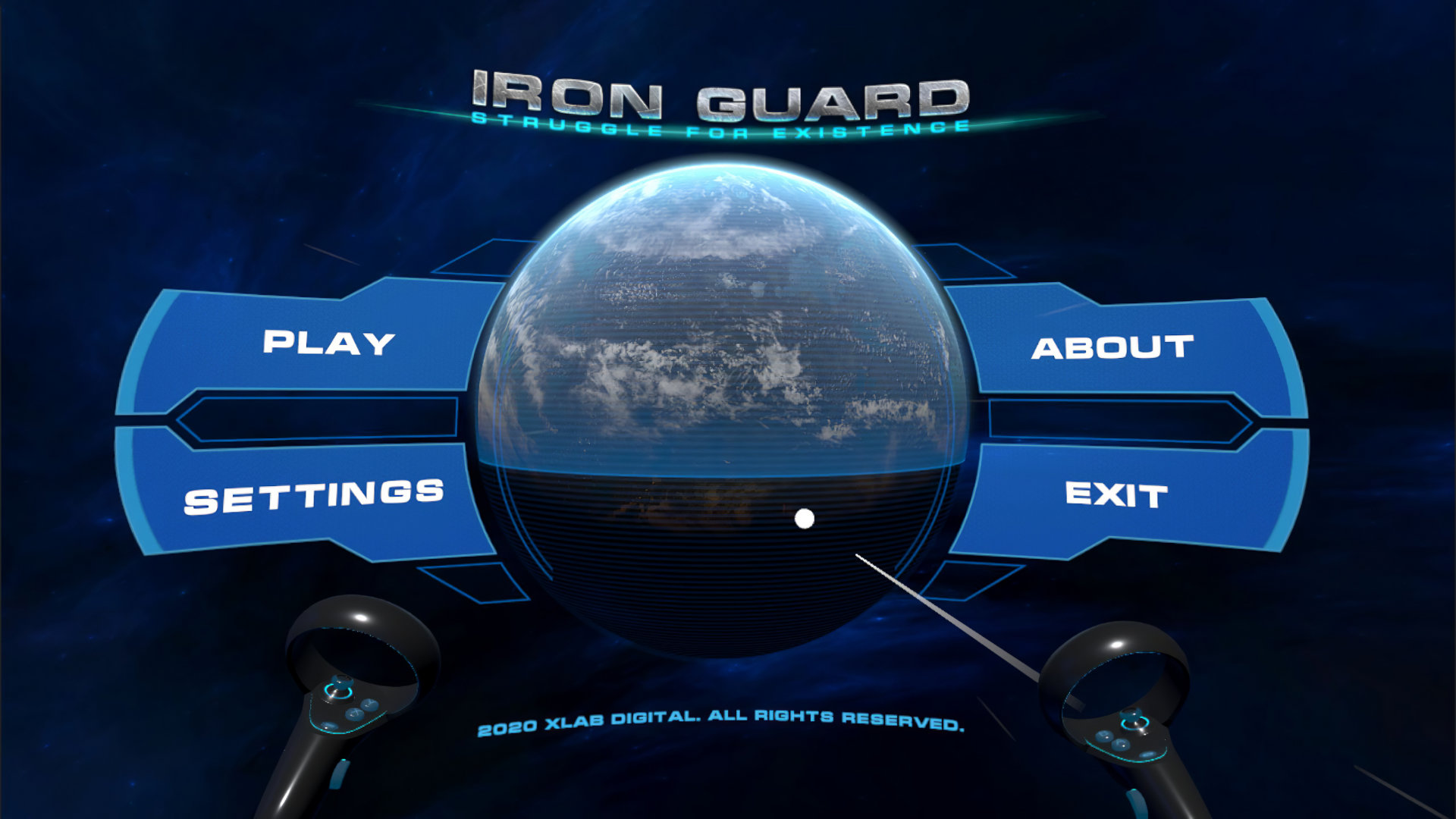 The game is almost ready for release and we are working on some final improvements and polishing. This is truly an exciting moment for us, as we look forward to sharing a truly unique experience with all and hopefully you'll enjoy playing this game as much as we have enjoyed making it. We will actively address any issues after the release in case we missed something and definitely look forward to your suggestions and feedback.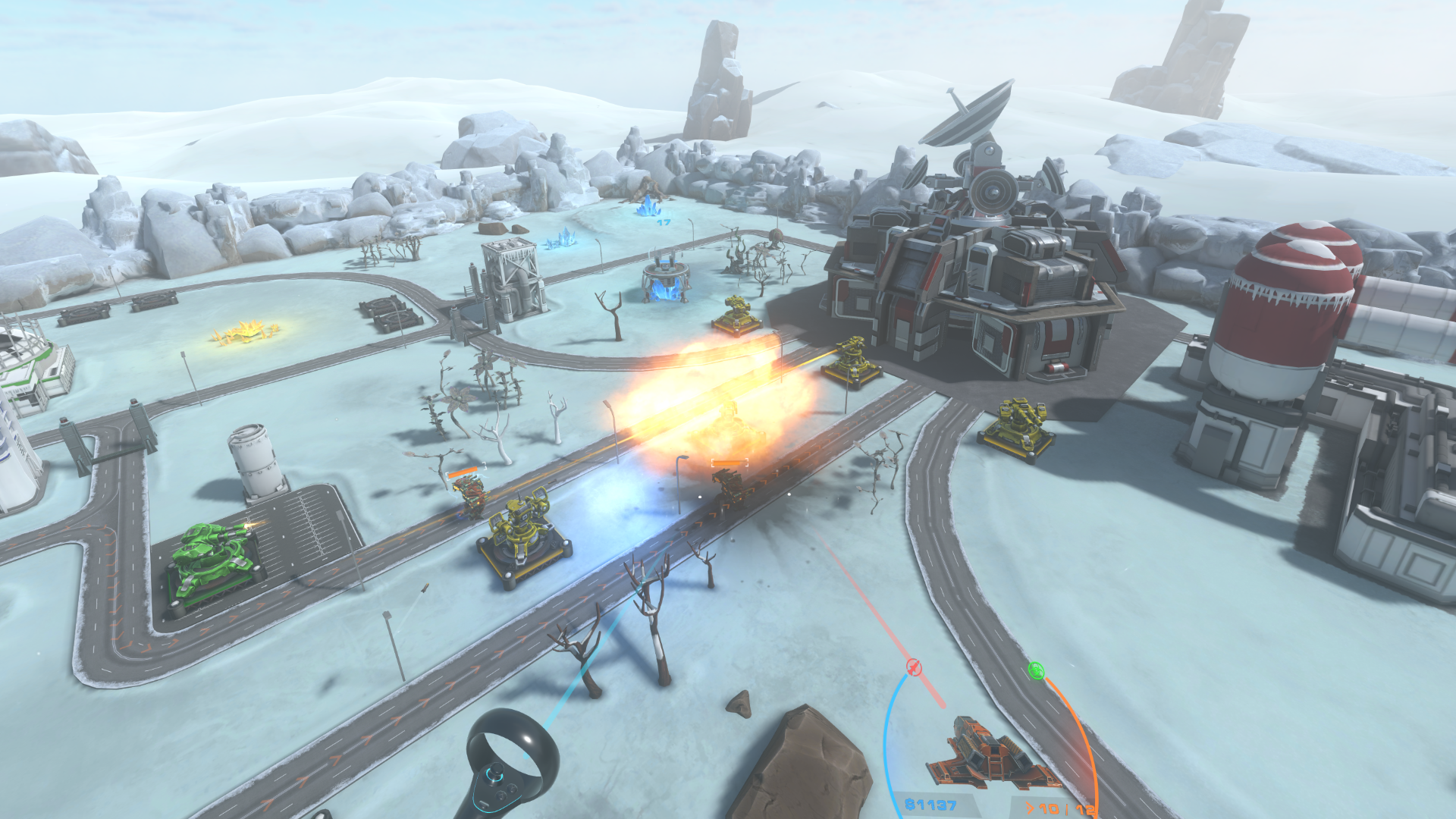 We would like to note that the game is supported without VR headset also. Initially, we had the non-VR feature as a convenience factor for internal testing but after some internal discussions and feedback from our beta testers, we decided to release this option (although this mode doesn't fully capture the amazing immersive experience that the player gets in VR). If you like/prefer the Non-VR mode, please let us know and we will seriously consider revisions and adding features to better support the experience.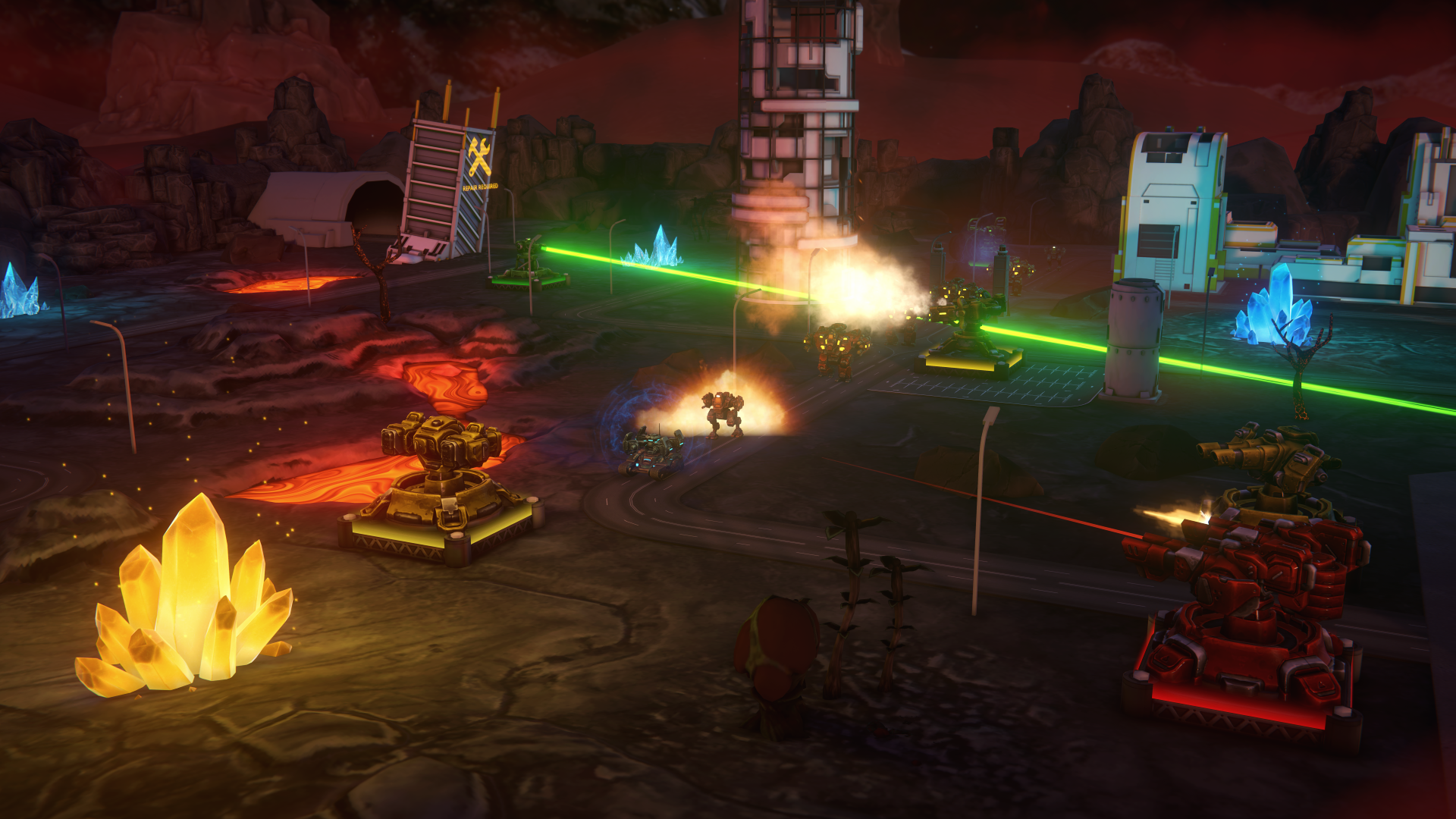 We have many fun Achievements players can earn. Also there are Collectible Cards, Badges, Emoticons and Backgrounds available for players profiles, although these elements will be unlocked only if the game gains some popularity on Steam. We're sure you won't let us down, will you? :)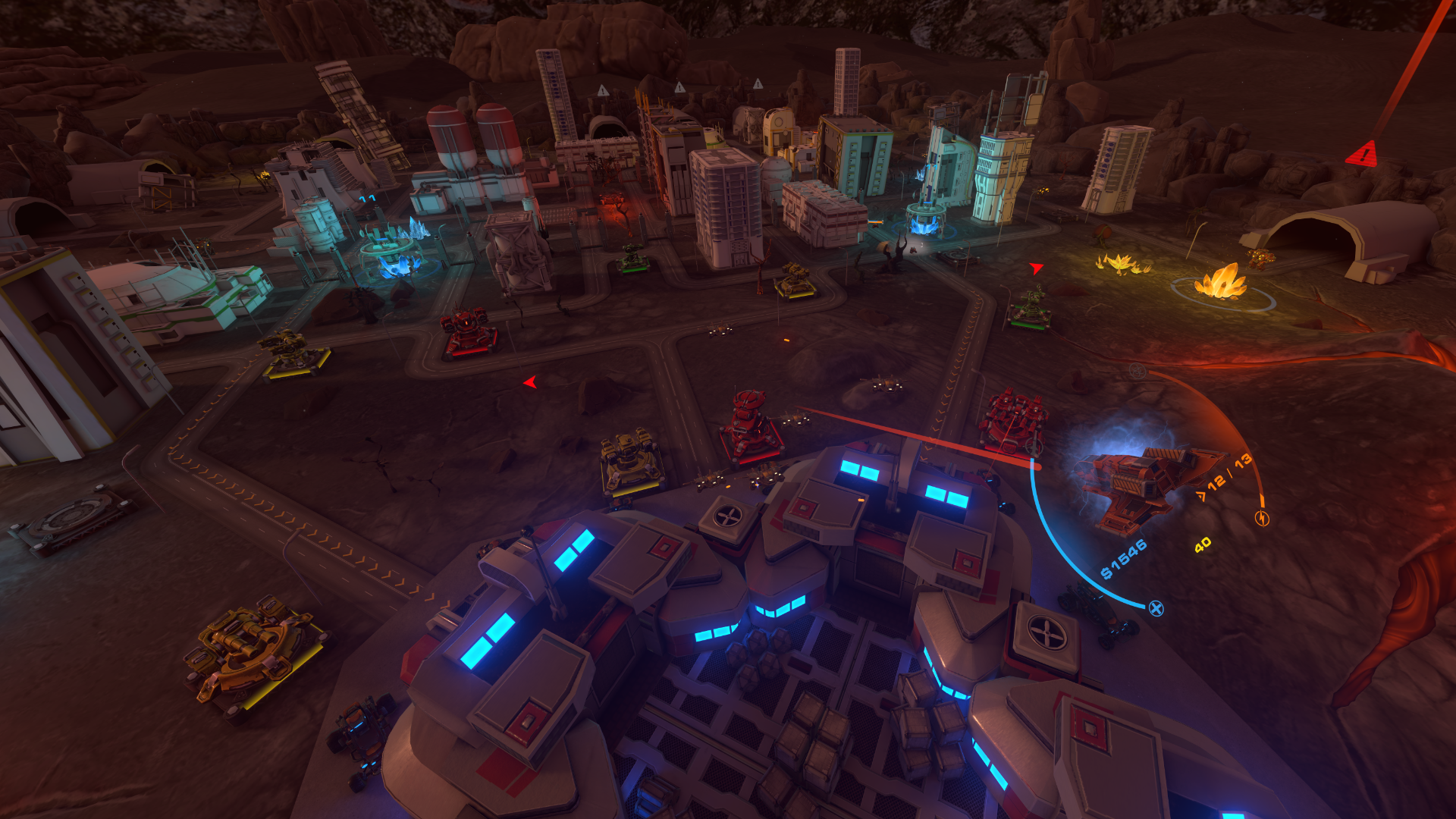 Please try the game Demo while you wait for the full release. It has 3 levels available. The saved levels will be compatible with the full version of the game on release.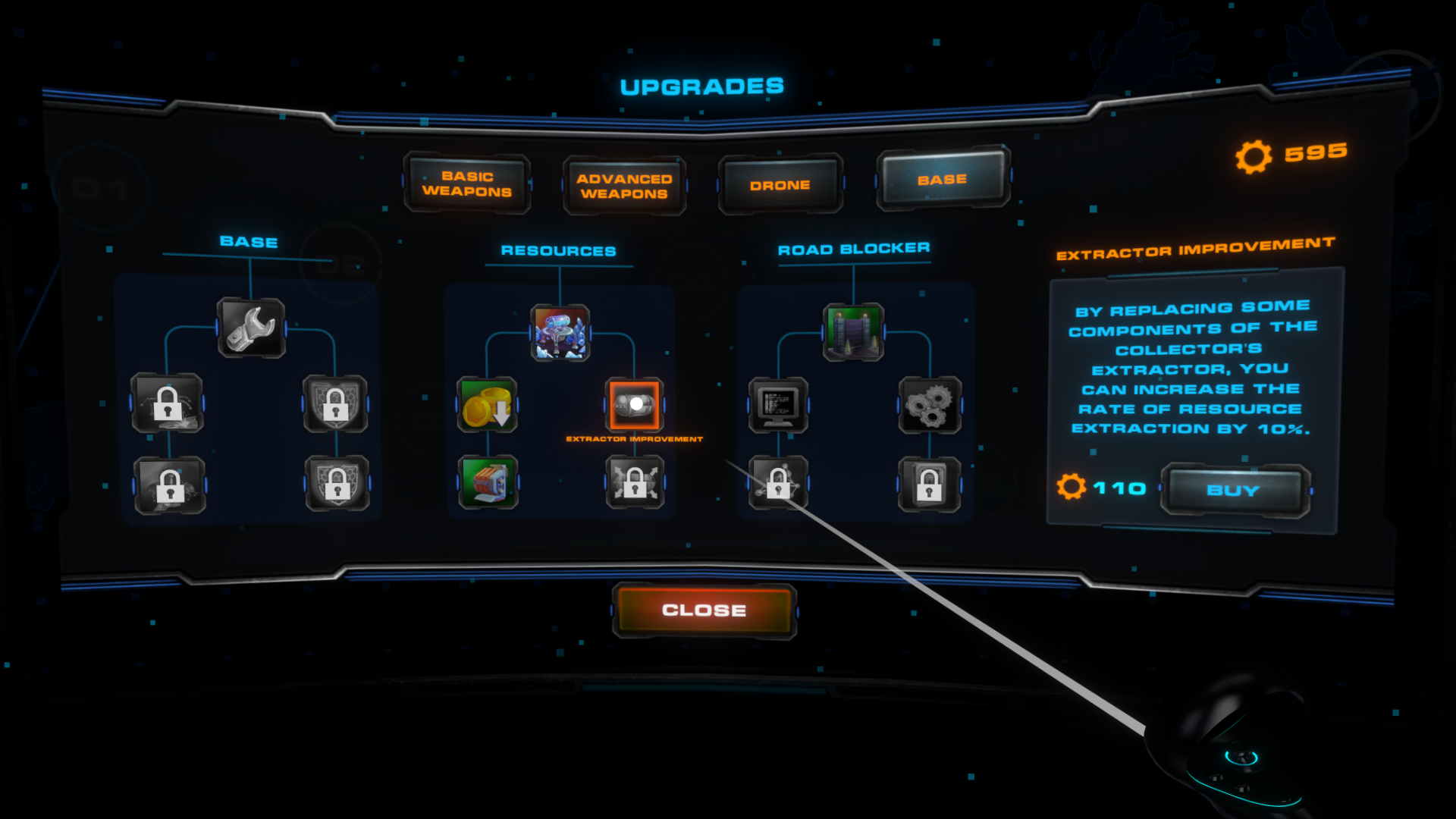 For everyone who will support us at launch, we are offering a very limited time 35% launch discount! to show our appreciation. We are looking forward to discussing the game with you on the Steam forum or on our Discord server. And don't forget to add the game to your wishlist so you don't miss its release!