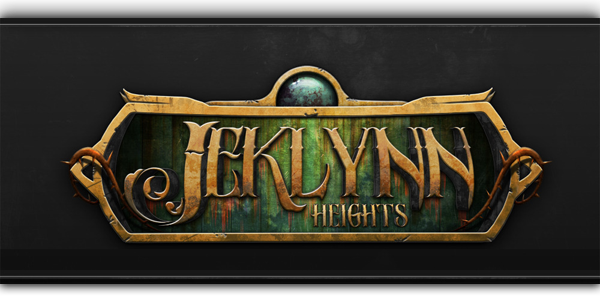 After the release of our first alpha screenshot and the formation of our ModDB page, our project has generated some interest throughout the world. Below are two French websites that wrote an article about Jeklynn Heights. The 2nd link includes an interview with Ryan Wenke, the executive producer on the Jeklynn Heights project. Please read below for the English version. If you have any specific questions about gameplay, please feel free to post them on our ModDB forum setup or on our website forums at Vexstudios.com.
Thank you!
Check out the articles at ModAddict and Elfedac as well.
---
Can you introduce yourself, your team, tell us how you encountered them and detail your career path?
My name is Ryan Wenke. I am a 20 year old student from the United States. I currently attend Emerson college majoring in acting, which may seem a bit odd for a game developer. It's not often you see the two fields mix, but part of the reason I am pursuing both is because I love entertaining and making others happy.

Developing videogames and performing on stage are just two of the ways you can achieve this. I also enjoy writing/composing music in my spare time. I plan on composing the soundtrack for Jeklynn Heights, so hopefully within the next few month's you'll be able to hear some stuff!
I started searching for a small team by posting advertisements in public game forums throughout the internet. I was lucky enough to find our very talented artistic director Jonathan Durain and our fabulous 2D artist Mateusz Ozminski. After creating some initial assets and concepts, we used the material to see programming support from technical director Anthony Lundquist and Nathan Champion. Shortly after, either through friends or more forum posts, we got additional help from level designer Norbert Varga and artist Dan Cordell. We just acquired a fabulous animator as well, so our team size is at 8.
How did you get the idea of developing Jeklynn Heights and how long have you been in development?
The basic idea of having a sort of "two-faced" town just sort of came to mind when thinking about dark directions and what would be interesting for gameplay. Our original plan was to actually make a single player version centered around the town being so evil at night, but deceivingly beautiful during the day. However, due to our team size and budget, we felt that the multiplayer switch would be more plausible and beneficial.
Specific gameplay ideas really just form based on what I think would be fun to play. I don't necessarily have a technique or method for creating ideas, I just design based on whether or not I feel gamers would enjoy it. A key component to a successful design however is making sure you get feedback and ideas from all aspects of your team.
We started developing the title in August of 2009. We are pretty pleased with where we are in such a short amount of time.
Why did you choose the Unreal Engine 3 (rather than the CryEngine for example)? And will Jeklynn Heights be a commercial game?
We are actually using UDK which is a bit different from licensing the Unreal Engine 3. We definitely could not afford the full license to Unreal 3, but UDK is a great selection because it's very cost friendly for indie teams, and of course graphically powerful. Jeklynn Heights will be a commercial game. We will look into commercial license options for UDK when we near our release.

The Unreal 3 engine does offer you a few technical constraints. Do you have technical support on the part of Epic?
UDK has a lot of helpful tutorials and of course a great community that are always eager to help. We haven't really notified Epic about our project, but hopefully in the future we can establish a relationship with them!
Do you think the 3D technology can raise the level of immersion in games today, and have you planned to use this with Jeklynn Heights?
3D technology is very important in developing games, but I have always believed in gameplay being the utmost important component of game development. While graphics are important, you don't necessarily need the most realistic looking graphics. Creating a slightly more bizarre and unique art style will serve the same purpose by generating buzz and interest.
And what about the Physics?
We will be incorporating interactive physics throughout our game world.
The artistic style in Jeklynn Heights is quite original and amazing, but where does this inspiration come from? A little Tim Burton perhaps? And maybe Call of Cthullu about the dark side of Jeklynn Heights?
Our inspiration definitely comes from Tim Burton, American McGee, and of course classic movies like Alice in Wonderland. I knew I wanted to create a darker game, but the direction and shaping of the art style has to be credited to our two original artists, Jonathan Durain and Mateusz Ozminski. Since the beginning of development they worked extremely hard with me in order to truly create an original and unique visual experience.
Jeklynn Heights will be exclusively a multiplayer game as I understand? Can you give us more details about the gameplay?
As of now, Jeklynn Heights will be just a multiplayer title. The basic story of Jeklynn Heights centers around a town that appears beautiful during the day, but turns violent and bizarre when the sun sets. You will be able to play on either the rich "Town Square" team or the poor "Slums" team. Each playable character on the team has a unique combat set, starting weapon, and starting ability. Teams will compete against each other to escape this terrifying town by capturing the "Orb of Egression", a structure necessary for escaping. Every playable map has various "Ability Orbs" and "Sanity Posts" scattered throughout the area. Ability Orbs are obtainable structures that hold both passive and active combat/character abilities. These abilities will be available to an entire team once a player on that team successfully captures it. Enemy players from the opposite team can recapture it however, stealing the ability from the other team and making it available to them. Sanity Posts are buildings that can also be captured by either team. These posts once captured will provide a forward spawn point for the team that acquired them.
As you can tell, we are trying to promote team play in addition to the opportunity for individual players to change the pace and outcome of the game. Abilities and posts can constantly change team's possession, making combat and overall strategy very interesting and unpredictable. We will provide more detailed information about our combat system and gameplay very soon once we launch our official game site, so stay tuned!
Now that we have know more about your project, Jeklynn Heights, it will be very difficult to wait. Can you give us an approximate release date?
Unfortunately I don't have any concrete dates for you right now. Our release date entirely depends on how long it takes to find an interested investor or publisher. To continue tracking the development of our title, you can always visit us at our Site. We would love for you guys to be a part of our growing community!