For many people, games with religious or occult themes are nothing like any other games. They bring with them a sense of mystery, a purpose, an inspiration and a higher goal that is very difficult to miss. It is for this reason that Biblical action games have been a major favorite among this group of ardent gamers. Now they have something new to rejoice for. Enter Guardian Light of The World (GLOW); mobile action RPG game developed by Morpheous game development studio, is all set to redefine what the term "action games" could actually mean. Noted for its brilliant visuals and striking plot themes, the game has already earned rave reviews from both professional and amateur gamers alike.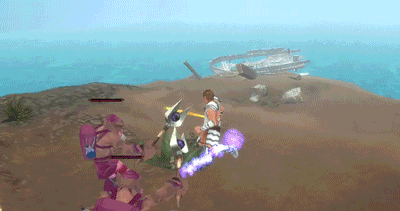 This one of a kind game has been developed for the iOS and Android platforms and is notable for its Bible-influenced themes. Noted for being a top quality Christian game, Guardian Light of The World mobile action RPG combines brilliant storytelling with state of the art action sequences – practically the making of all great gaming ideas. In this game, the player needs to take on the role of the Guardian who needs to save the people of the kingdom from the wrath of the sin monsters. A sin monster is born when anyone breaks one of the Ten Commandments. Each of the commandments relate to a particular type of sin monster. The player can confess his daily sins which then takes the shape of a sin monster. By attaining spiritual strength from the Lord, the Guardian can fight off the evil sin monsters and make sure that the people of the kingdom are safe.
The game is also equipped with brilliant sound effects and stunning graphics which in turn make the whole gaming experience a memorable one. The game is ideal for both small and large smartphone screens, which is why it has received positive reviews from all corners of the world. Gamers of all ages have developed a liking to this game, thanks to its engaging storyline coupled with amazing player features.