People who don't know MERP are missing out on something massive. MERP is a mod for Oblivion in which they are recreating Middle-Earth. That's right you heard me, all of middle earth, free to explore.
Its quite the massive project these people are working on, you can tell by the team, 14 people on ModDB alone, and not all team members are registered here. So lets bug em with some questions shall we?
ModDB: How did you got the idea to recreate the world of Lord of the Rings? Its a massive world and project that one does not simply starts without thinking it over.
Our goal is all in the title, we want to make a Role-playing game set in the world of Middle-earth. The whole world of Middle-earth fully explorable and playable is something that is unavailable to gamers currently, we hope to change that. We hope to give people a dynamic, interactive look at Middle Earth; a kind of experience that only a game like Oblivion can bring. With movies you get great visuals and books paint images in you minds, but in a game you can explore and experience this world in a new way and see things you have never seen before. We finally want to create a LOTR game that really respects the lore and tries to re-create Middle Earth as it is written in the books.

This is a perfect example of how immersive MERP really is, play it while readin!

ModDB: Where you planning on making just the world at first? Or implement special quests and events?
Captain Iglo: No, we wanted to create Tolkien's world and give the people the ability to live the events of the War of the Ring, from the beginning. In fact, MERP started as a mod for Morrowind, but moved to Oblivion later and has seen many important changes. The last and most important one was when we decided to use Lumpypats beautiful heightmap about one and a half years ago. With that last change, our progress picked up and now we are even more determined to finish our mod.
ModDB: We all know how hard finding a team is, even for a small project. It was probably hard to find a good team for a project of this size.
alasdairhurst: We try to advertise the mod as much as possible, and we use lots of websites to help us (including this interview). Because The Lord of the Rings is so widely known and loved by millions of people, and there isn't any games available which let you explore the whole of Middle-Earth, fans from all over the world eagerly await and try to help with this one. We get team members through advertising that there are jobs available on the site, and that is all that we need to get people interested. We get 2-3 applications a week, which means we can get all this work done just a little bit faster.
ModDB: How do you handle the daily communication with the rest of the team?
alasdairhurst: Daily communication with the team is handled through our developer forums over here: Createforum.com The site is easy to navigate and we have different forum categories to easily find where we are at different parts of the mod, so it is easy for people to claim new areas without having to search the whole forum. We have personal messaging which helps a lot with communicating, and at least 100 posts a day, which makes sure that the mod doesn't die out.
ModDB: We all know the quick travel and the big green arrow ruined the immersion in Oblivion a bit, how are you going to handle it in MERP? Because walking everywhere in this giant world can get boring sometimes.
Captain Iglo: This must be one of the most-asked questions we get! Well, there will be no fast-travel. Instead, we might implement caravans or some sort of thing that will take you from one big town to another. We might, however, give the fast-travel function as a plug-in for those lazy guys who want it! About the green arrow, we'll probably take it away and let the player mark any spot he wants in his own equippable maps. Maybe they will even be able to take notes on it.

ModDB: Speaking of big worlds, do you have any numbers on the actual size of the world?
Captain Iglo: Middle-Earth, as we create it, is 4 times bigger than the whole map of Oblivion and 7 times bigger than the playable area. But bear in mind that the world also contains sea and that there is no way to create the massive world of Tolkien as it is described in the books. We have reached the limits of the engine, concerning the size of the worldmap but the distances are of course shorter than in the books. But still, the landscape is huge and it will take the player a lot of days, if not months, to explore every inch of it.

ModDB: How do you handle the environments that where described in the books but not in the movie? Must have been hard to recreate them with just a text to follow.
noirdesir: Actually, there are a lot of environments that have never been mentioned in the lore of Middle-Earth, but personally for me I prefer creating unknown landscapes more than the obvious known areas from the movies. It's easier and much more fun to do. The lore is always our first source of inspiration, then our own imagination. The available resources and possibilities of the engine play are important factor as well. The landscapes of Middle-Earth are similar to those on our Earth and I always have landscape pictures in my mind, when I'm working on new landscapes for Middle-Earth ... Arthedain should be similar to a Tundra landscape in northern Europe, a picture of southern Italy was my inspiration for Lebennin and medieval cities in Morocco will be what I'm striving for with a little city in Harondor.
ModDB: Are you going to have the Ringbearer storyline as well as any memorial battles included in the game?
Sir Eoran: Yes, we have couple of great and experienced quest designers working on the Ringbearer quest. We've all seen the movie and read the books so if you did, you know that this quest-line will be absolute fantastic. And we also are going to have epic battle events (e.g. Battle for Helms Deep, Ride of the Rohirrim etc. etc.) which will blow your heads off. Besides that we are also working on an alternative main questline where you will help Elrond and the White Council.
ModDB: Where they hard to create? Oblivion can't handle lots of AI hordes all to well (speaking from personal experience).
pkyrkos7: Yes, big battles are really hard to create, since the Oblivion engine can't handle a lot of NPCs at one place. However we are trying to find ways to make big battles possible or at least give the player the feeling that he is in a big battle.
ModDB: Will we be able to freely explore/fight our way around Mordor? Will we be able to craft our own ring of power in mount doom?
alasdairhurst: Yes it is possible to freely explore all of Mordor, though it will be extremely dangerous and likely to get you killed! There will be quests there too, and lots and lots of enemies. However there will be no rings of power crafting as this would break lore entirely.
Big world is big..and beautiful
ModDB: Big projects, big tips, do you have some to offer?
Aoikani: Every large modding project needs leadership, talented modders and enthusiastic creativity to produce a quality mod. LoTR fans from all around the world are modding together in MERP, I can't see how this project won't be a total success. The members of the team here stay organized and communicate well which makes it easier to progress. I suppose the ultimate reason for our continued successful progress is that each of the members really wants MERP to be the ultimate "uber" LoTR version.
ModDB: 1 Line of free speech, GO!
MERP! Get it! You'll find yourself just as enthralled as Gollum, "My precious!"

---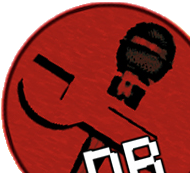 Merp looks like its going to be a awesome mod with a big, beautifully, hand crafted world. While the project is not done yet, you can try out a beta version of MERP. It is a bit more complicated to use then your average mod, so the MERP team has written some instructions on how to install and play it. You can find them here.