We'd like to talk a bit about our art pipeline during the development of Agatha Knife. Let's start by explaining why we did not follow the usual steps that any common art department would be. The thing is that Mariona, our art director, comes from the analog world artistically speaking. She's worked with all sorts of paint, crafted many kinds of merchandising, sewn her own designed clothes and even worked as a candy maker. That's why her art style is so analogish. And we considered that this uniqueness needed to be preserved for Agatha Knife as we did with MechaNika. But we also wanted the advantages of digital concept process. So, how to combine both?

This is the pipeline we came up with to be able to keep Mariona's style as much intact as possible in the final digital game:
STEP 1 - IDEA: All the art is based on original stories based on the Psychotic World that the team comes up with.
STEP 2 - CONCEPTS IN PAPER (Yes, paper!): Mariona creates the concepts by hand, focusing on style, and mood more than in polish level. Things are pretty low-tech. All the concepts are drawn in tracing paper using technical pens. This paper is used to make the traditional animation process easier. Once the background designs are on paper, all the props and characters are added in separate paper sheets respecting scales.
STEP 3 - SCAN: Files are scanned so the hand drawn lines prevail.
STEP 4 - DIGITALIZING THE DRAWINGS: Once scanned and back in Photoshop, some defects on the lines are corrected and some are left there in purpose to stress the handcrafted effect. Colors are applied.
STEP 5 - LAYERS AND PIECES: That's the step where the design department "steps in" ( sad pun). Depending on the particular backgrounds or character animations, we must decide what can be fused with the background, what should be a standalone asset or if any assets can stick together for optimization reasons.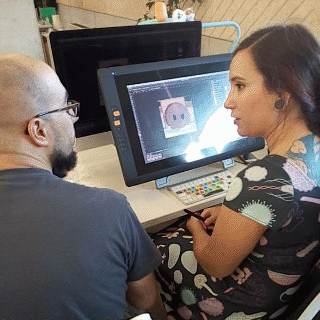 STEP 6 - ANIMATE!: All the characters are animated frame by frame in traditional style with an intended low frame rate.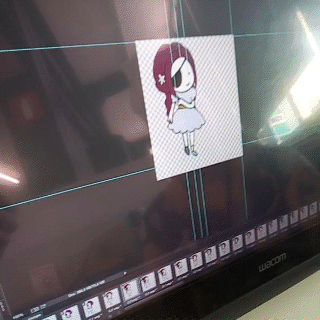 STEP 7 - EXPORT AND IMPORT: Strict naming rules are applied for the png sprites. This allows us to take advantage of libGDX packing algorithms and generate optimized atlas that will later be imported into the game and placed in the world coordinates.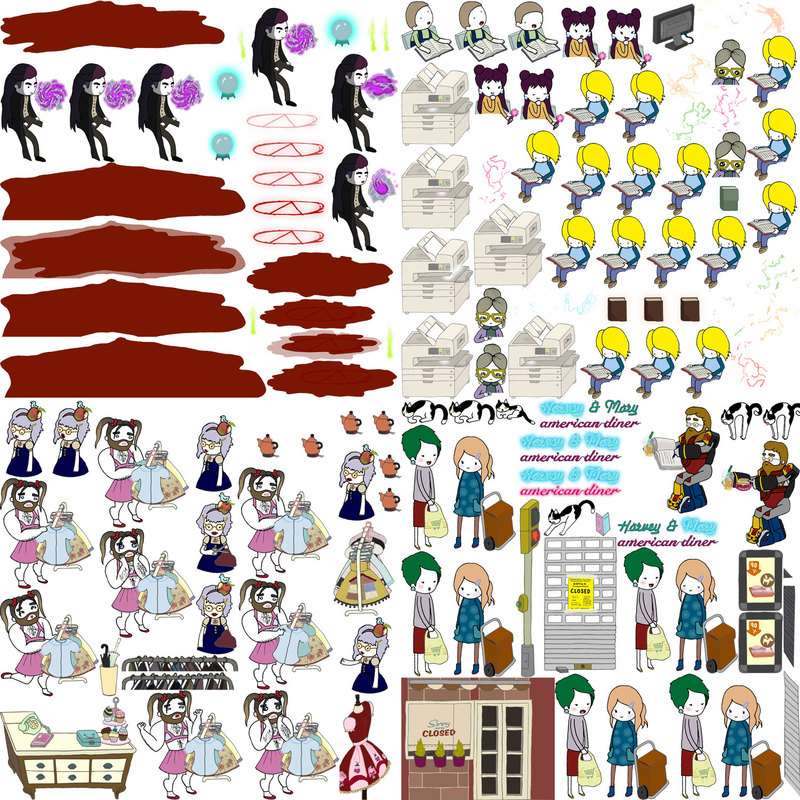 STEP X - FIXING PROBLEMS: Obviously, we hunt and fix every mistake during any of the steps. Sadly, some art had to be redone from scratch. We used to cry a lot when that happened.
Aaaaaaand, thats how we did it. We know it's not the best pipeline, but we've polished it a lot with practice and it's more optimal than it seems. It also gives our games a unique coat of craftsmanship that's hard to find elsewhere. And after all it's our pipeline and we love it with all its defects :D