For a long time the only snowy treat for Quake fans was a rather quirky mod called Twisted Xmas, which featured rocket wielding Reindeer's, zany poster artwork and a chance to rescue Santa from a shopping mail full of evil Elves! Like modern day rituals of eggnog and mince pies, Twisted Xmas was the go to holiday treat for all Cthulhuian's seeking solace in an euclidean winter wonderland.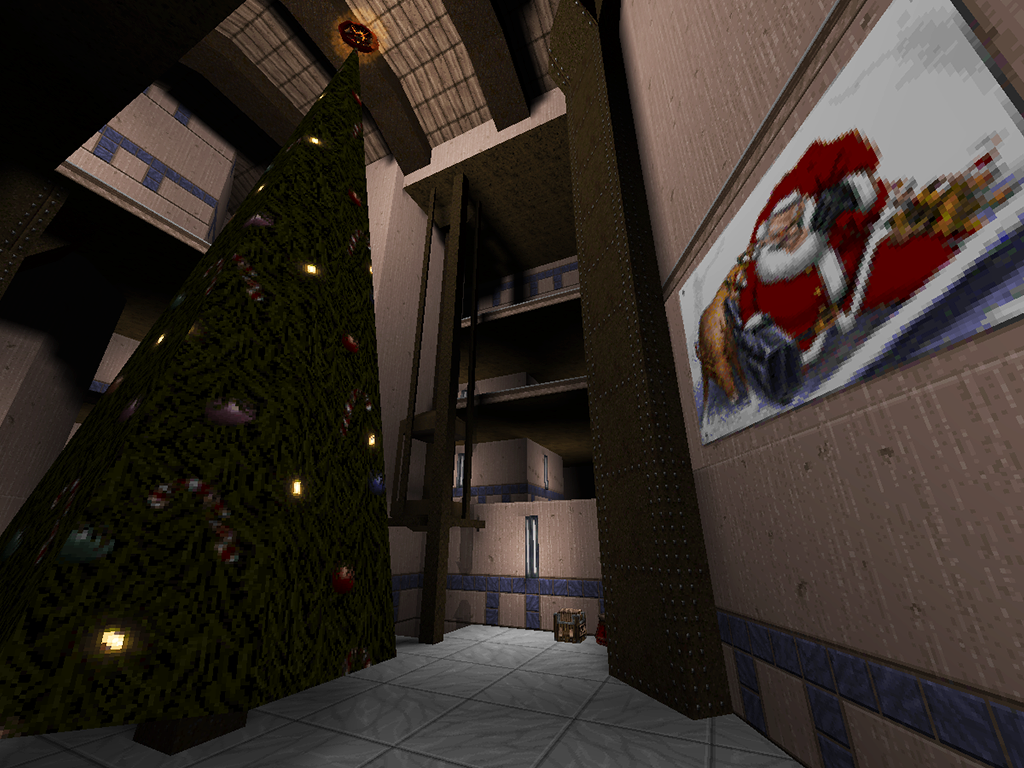 After many years of snowy neglect the Quake community finally gathered around the Quaddicted website for a special 2013 Xmas Advent Calender event. Featuring artwork, articles and musings by active members of the Quake community, there was a new page released every day in true advent tradition to keep the festive spirit alive.
Dreams of Quake nightmares roaming around snowy landscapes lay dormant at the back of the community mind until the summer of 2017, when after much arm bending, highly talented community member Negke was convinced to run a Xmas Jam event using the Arcane Dimensions mod.
In order to keep the Jam event on track and help everyone finish on time, the jam had a strict size limit of 1024 x 1024 x 1024 map units. A space large enough to create something challenging and yet small enough for every mapper to be able to finish their projects on time for Christmas!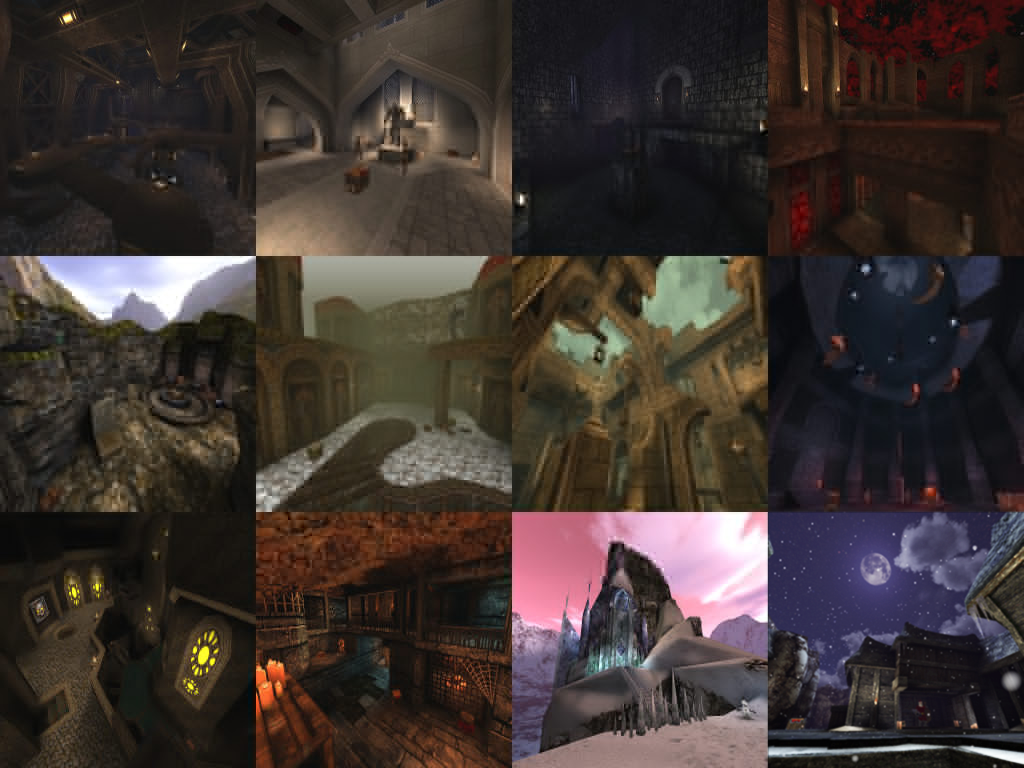 The 2017 Xmas jam event had eleven maps and one bonus map featuring a wide variety of map styles and unique ideas. The pack featured Bal's first Quake map in years called "A Warm Welcome Home" and an extremely dense map by Ionous called "Etemenanki" which seemed to defy the laws of map grid space! Redfield created a magical Disney/Quake cross over, Mukor carved a beautifully curvy sunken city and tens surprised everyone with a special boss battle!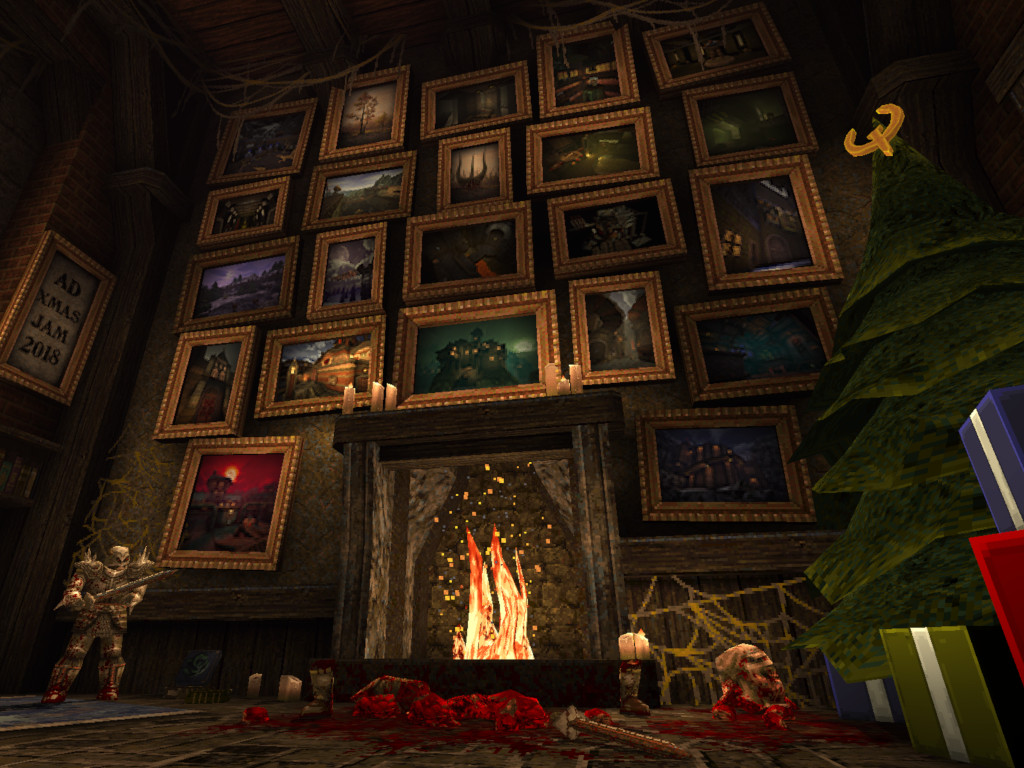 The 2018 Xmas Jam event contained even more maps with new Xmas themed monsters and plenty of new AD features. Spipper stole the jam with his map called "A Christmas Romp" featuring a sleigh ride of fiends, a classic chunk of suburbia and a perfectly fitting ending. Bloodshot the author of the Quake 1.5 mod surprised everyone with a cool frozen landscape, Shambler created the perfect cube of goodness, Scampie taught everyone what to do with the Widowmaker and Strideh burst on to the Quake scene with two beautifully hand crafted maps.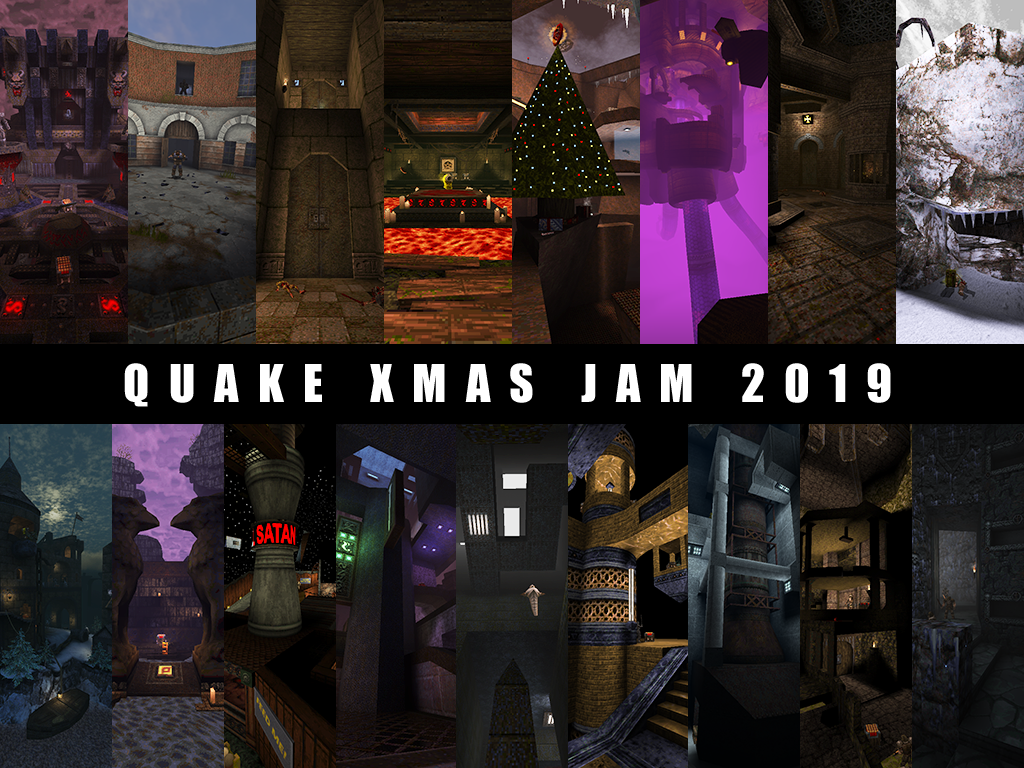 The 2019 Xmas Jam event featured plenty of new mappers from around the community with a wide variety of different visual themes. Heresy surprised everyone with his beautiful sculptured map called "Violet Fluid" and Ionous returned to his roots with an intriguing dig site showing everyone once again how to create the perfect cube of goodness. Chedap created a wonderful sea keep, MortalMaxx a beautiful sea island and Nolcoz broke the mold with an anti Christmas extravaganza!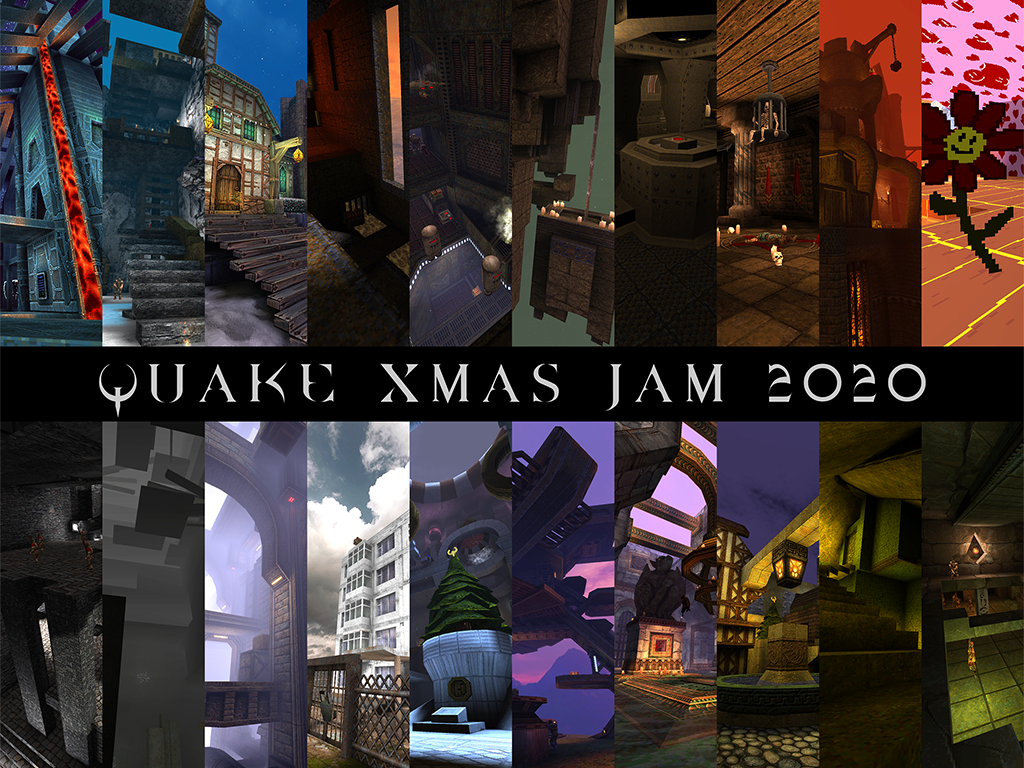 The 2020 Xmas Jam event showed how diverse and vibrant the Quake community has become over the years with plenty of new game play ideas. Bal returned with a space bending map called "Eternal Return" showing new AD features and Ionous / OTP found a way to compress all of the id map styles into one perfect cube! Strideh created a delicious plasma drill site, CHolden crafted a tricky stealth mission, Quasiotter explored monster relationships, Entsoy perfected noir horror and Ish blew everyone away with a sneaky story driven game play map.