...Little did he know that he would soon become the most famous Portuguese pirate in history, feared by the Spanish and hailed by his countrymen.
---
THE BARTOLOMEU MAIN QUEST

This main quest describes the life of a Portuguese pirate in the Caribbean who came from Europe in 1660. Bartolomeu o Portugues starts his career as captain of a fast barque working for Eugene Martin, the merchant of the Buccaneers camp, selling smuggled goods. After leaving Eugene, he will meet Roxanne Lalliere, a female French pirate and together they will attack the warehouses of Santiago de Cuba. Later, working for the Portuguese governor, Bartolomeu will arrest Nathaniel Hawk, an English pirate and will steal his ship, a fast caravel.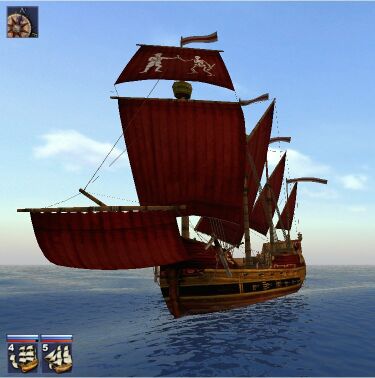 Illustration: The 'Santiago', Bartolomeu's fast caravel
He will also have to capture a Spanish light galleon and afterwards he will get her back by a trick in the harbour of Santo Domingo. The Portuguese pirate will free his crew from a hanging in Havana thanks to the help of William Klein, an English Pirate. Together, they recover the 'Santiago' and kill an old enemy, the Spanish mercenary Pedro Rivera. Finally, he will go in search of a strange Indian statuette in the company of François l'Ollonais, the famous French Pirate. For this last mission, he will penetrate at night into San Juan, Puerto Rico.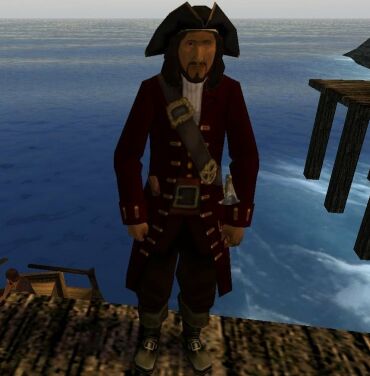 Illustration: Bartolomeu o Portugues wearing one of the six outfits made for him
---
THE REAL BARTOLOMEU O PORTUGUES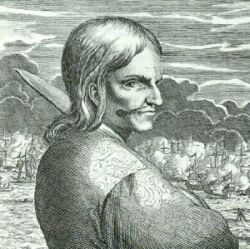 Illustration: Bartolomeu o Portugues
Bartolomeu de la Cueva, nicknamed o Portugues, was a Portuguese buccaneer who attacked Spanish shipping in the late 1660s; he also established one of the earliest sets of rules popularly known in pirate lore as "the pirates' code", later used by the pirates of the seventeenth century such as John Philips, Edward Low, and Bartholomew Roberts. Arriving in the Caribbean sometime in the early 1660s, as did many others during the decade, Portugues lived among the buccaneers in Hispaniola for seven years. Afterwards, he operated off Campeche from 1666 to 1669. He later captured a larger Spanish ship with his barque of four guns and a crew of thirty, off Cuba, after two assaults with over half his crew killed or wounded. With a total of 70,000 pieces of eight and a large cargo of cacao beans, Portugues attempted to sail towards Jamaica; however, due to strong winds, they were unable to return to Port Royal - instead sailing for western Cuba. As the ship reached Cape San Antonio, they were captured by three Spanish warships sailing from Mexico to Havana, who seized their cargo. Soon after, a severe storm forced the ship carrying Portugues and his men to return to Campeche where he was later recognized as the leader of a band of pirates who had ravaged the Yucatán coast. Captured by the authorities and as he had previously managed to give them the slip, he was kept aboard the ship as they erected a gallows in the town. But during the night, he attempted to escape by stabbing the sentry with a stolen knife, and because he supposedly could not swim, he used wine jars as floaters to swim to shore.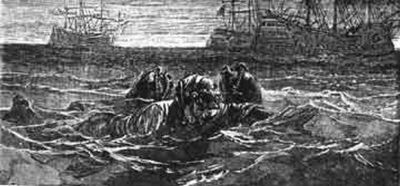 Illustration: Portugues and the wine jars
Travelling through over 120 miles of jungle, Portugues arrived at El Golfo Triste in eastern Yucatan and found a ship to take him back to Port Royal. Returning to Campeche with a canoe and 20 men, the Spaniards didn't recognize him. They must have thought he was smuggling contraband trade from the town and did not stop him. Portuguese captured the ship in which he had been held prisoner and sailed off with a valuable amount of cargo although all the gold had been removed. The ship soon ran aground near Isle of Pines off the southern coast of Cuba, losing the entire cargo. With his remaining crew, Portugues returned to Port Royal before setting out once again. He joined the Morgan's fleet and very likely died in 1672 when he was in Cuba. As Alexander Exquemelin wrote in Buccaneers of America, he "made many violent attacks on the Spaniards without gaining much profit from marauding, for I saw him dying in the greatest wretchedness in the world."<!--QuoteEnd-->
---
IN THE GAME
The main quest starts out in Port au Prince, one of the new towns in the game. Although based on the stock game Conceicao location, it has been thoroughly reskinned and remodeled to look new and interesting. Note also the new soldier skins for the Spanish Main period being used here.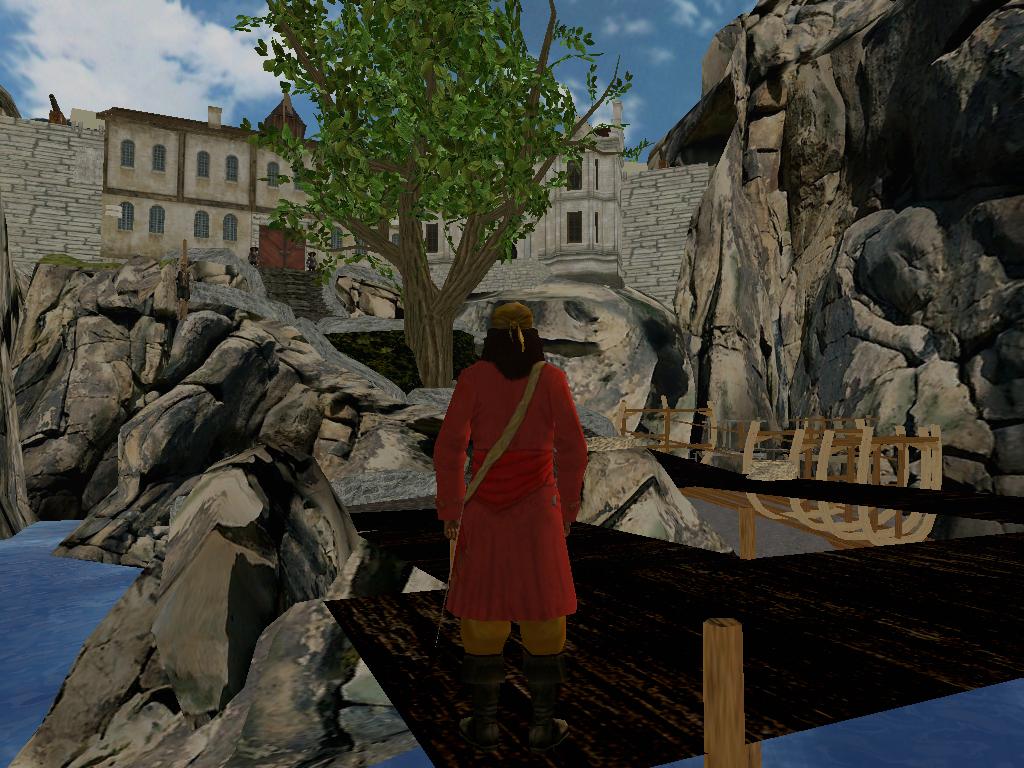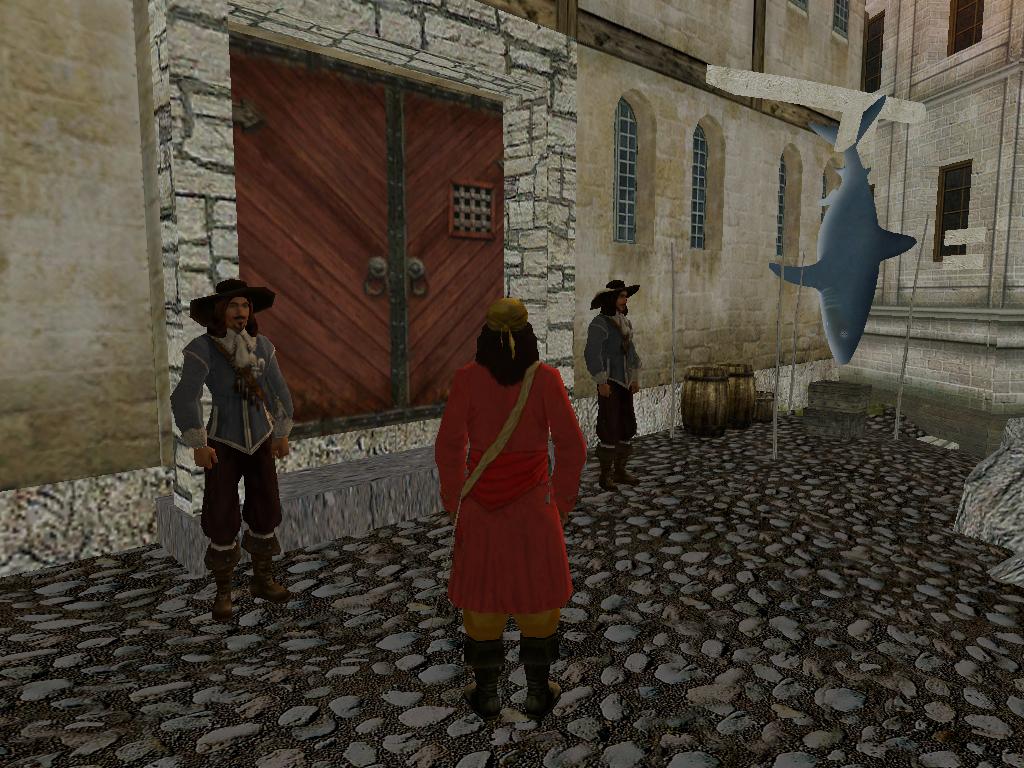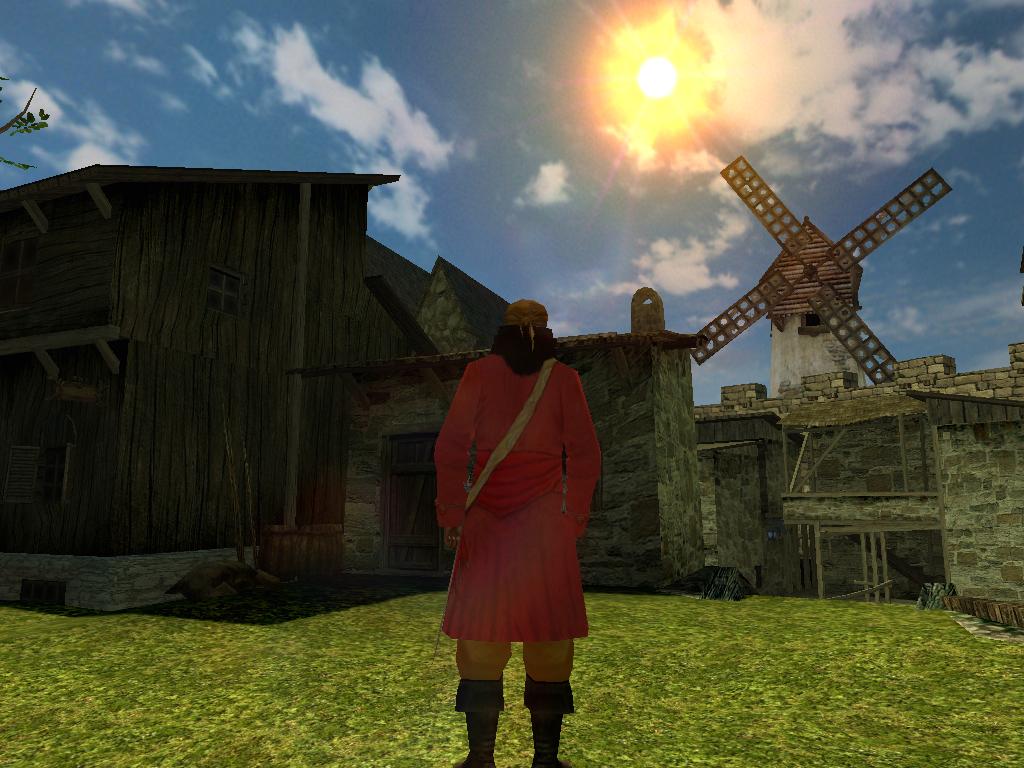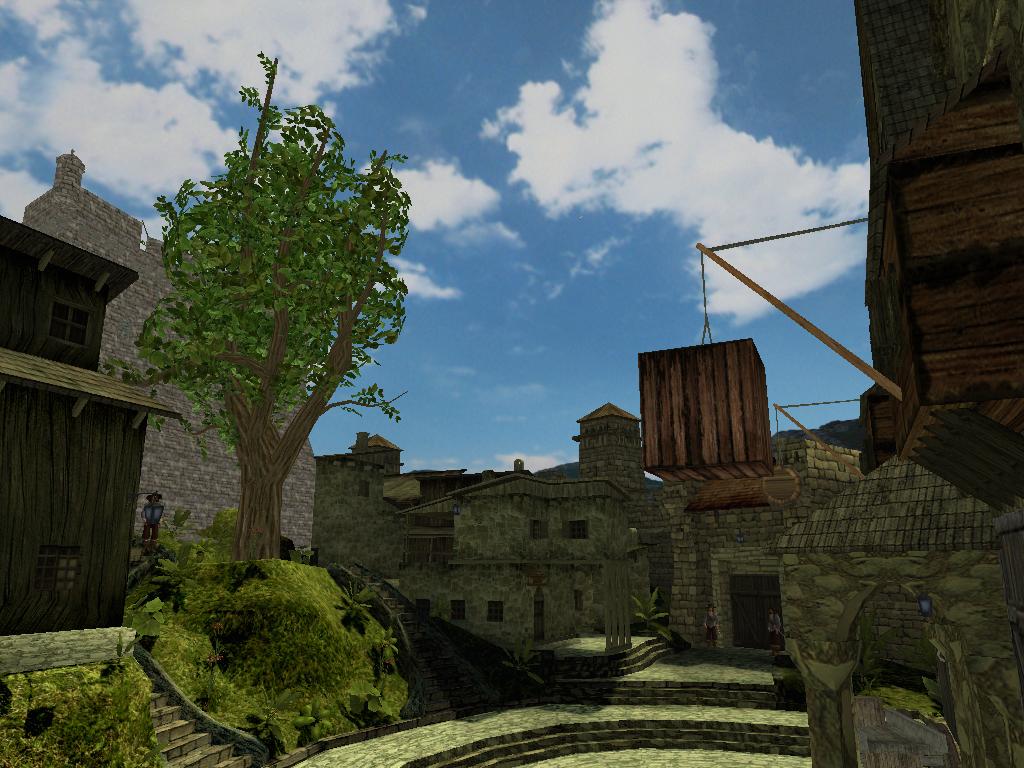 Upon reaching the Smugglers Camp, you will meet the storekeeper Eugene Martin and also your new officer.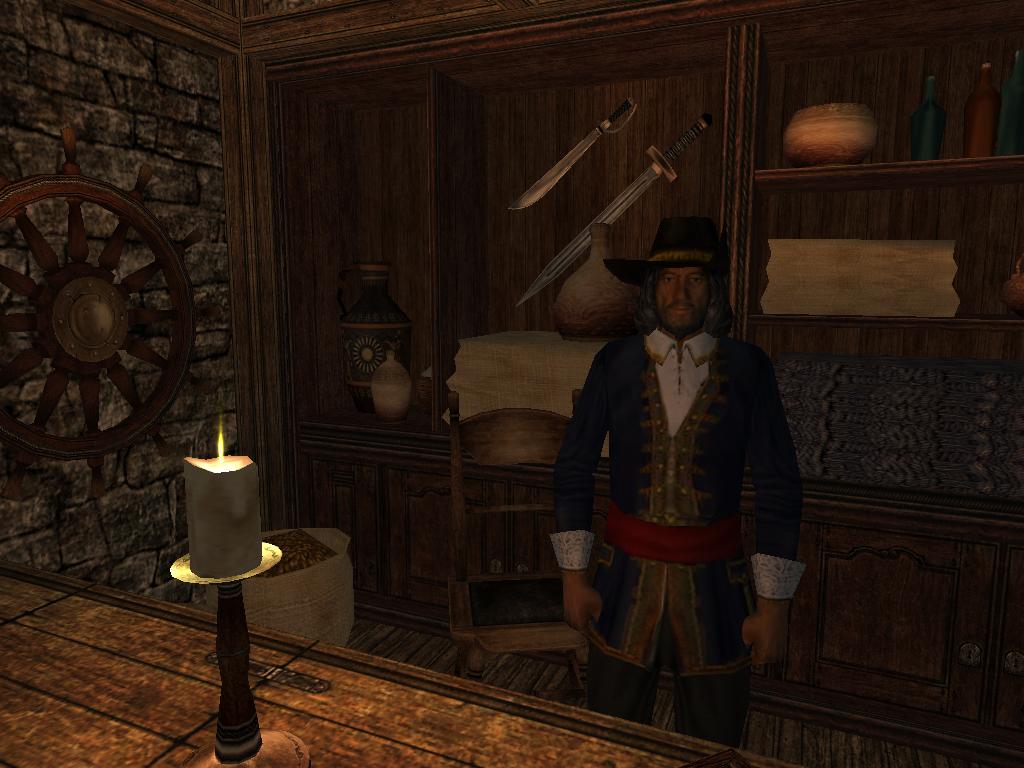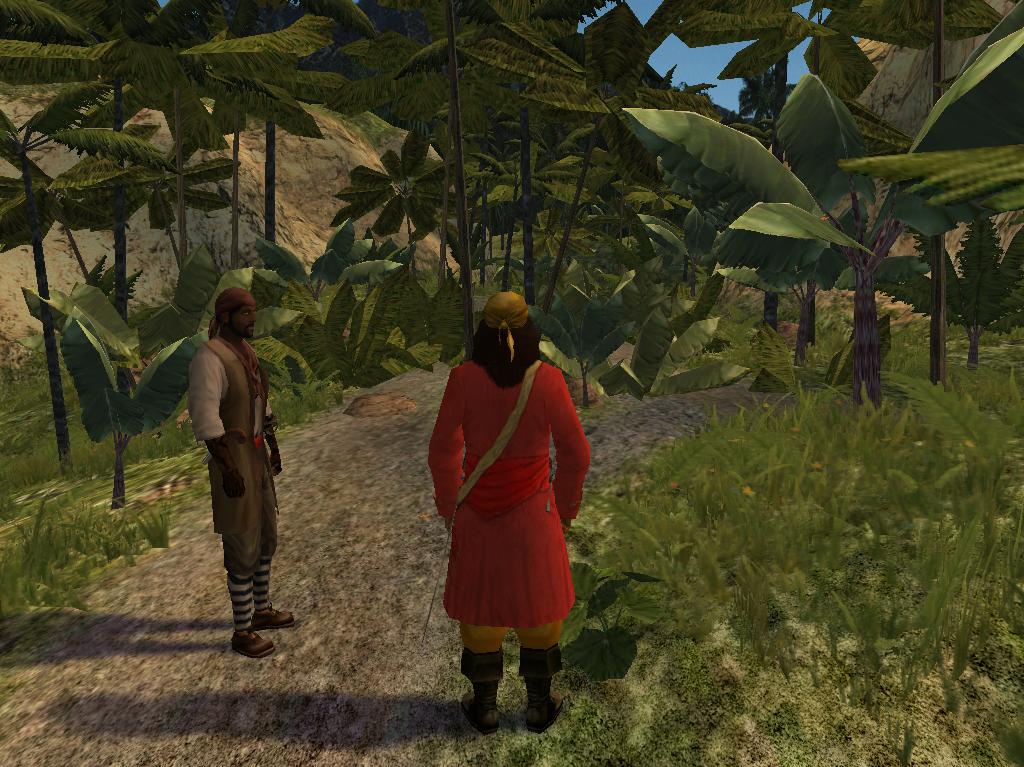 Upon reaching the shore, you will first see your new ship: a fast barque.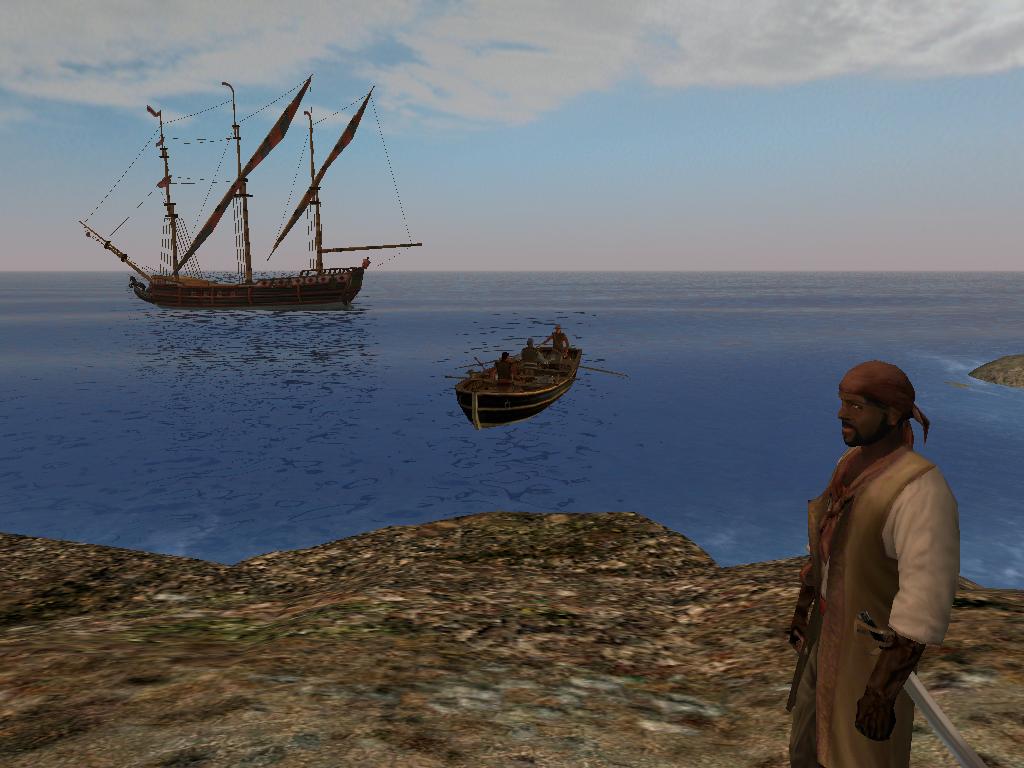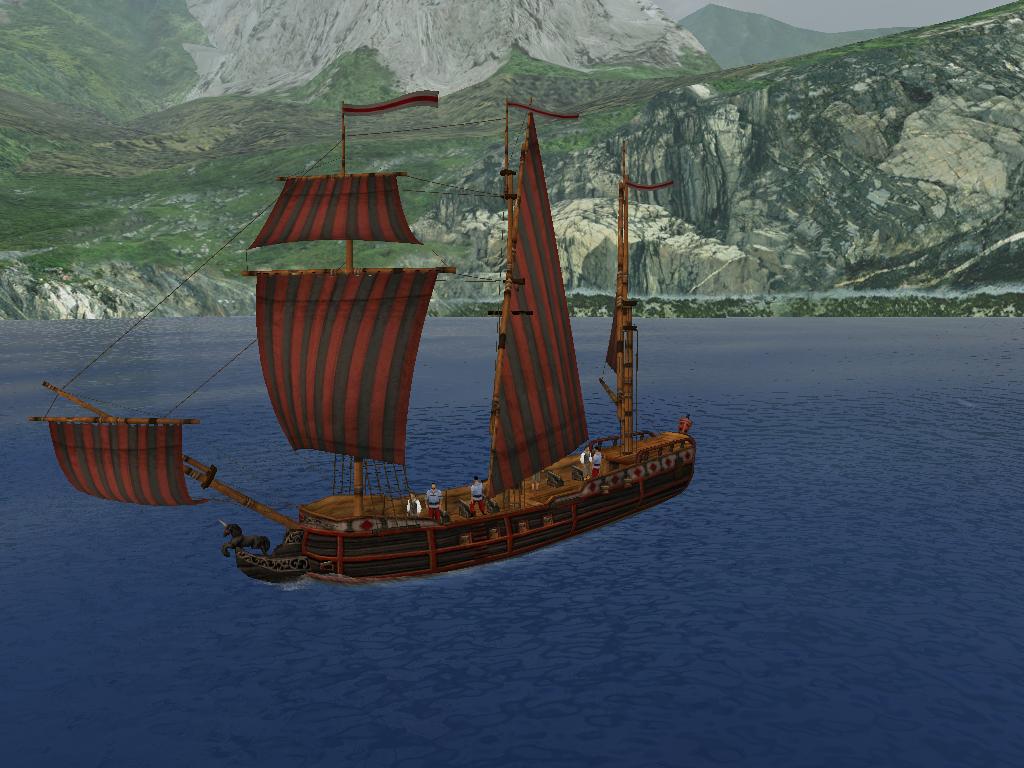 ---
Since we're passing by anyway, let us also take this opportunity to introduce the character of Hendrick Vanderdecken. At the time of writing this article, he resided at the Smugglers Camp. We have since moved him to Isla de Muerte, which can be found in all storylines by finding a certain well-known character in a certain well-known location from the Pirates of the Caribbean movies.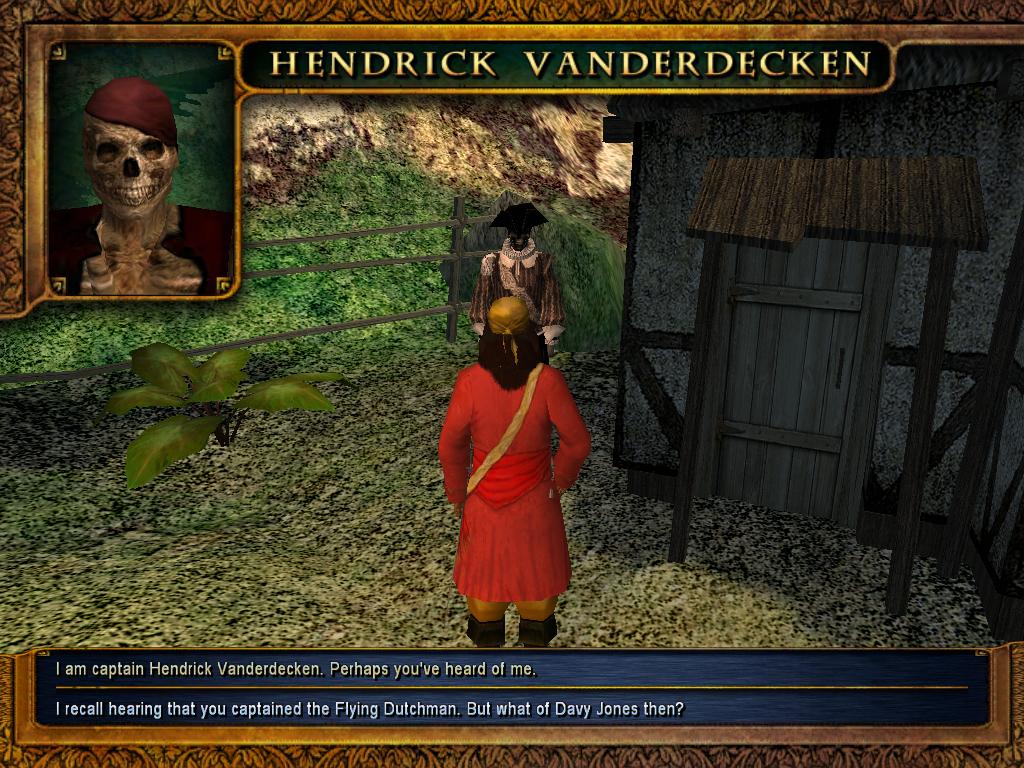 As is quite obvious from this screenshot, Hendrick Vanderdecken isn't quite your usual character. As the historical captain of the Flying Dutchman, he is now retired but still maintains a profitable business in selling cursed ships. Vanderdecken will be your go-to guy for getting ships that are otherwise unavailable, including quest ships like the Black Pearl, Flying Dutchman, HMS Interceptor, HMD Dauntless, Endeavour and others.
But remember... there is always a price to be paid in the end...
---
Be sure to check out the Bartolomeu o Portugues Main Quest Trailer in the Video's Section too.