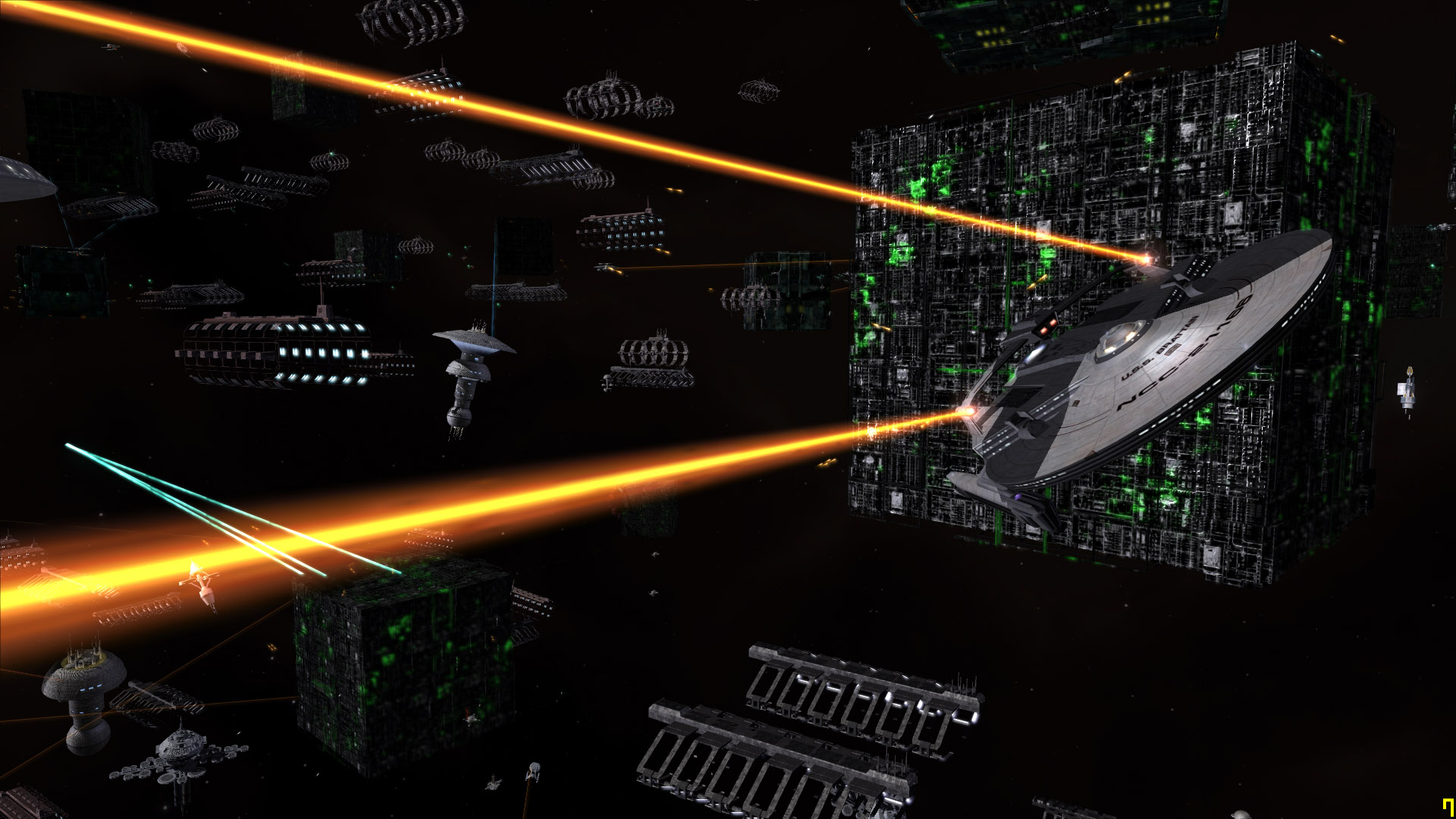 With the Star Trek Universe moving on so far in the last 15 years under the dual-licence era, Star Trek: Legacy can still be enjoyed as a game of traditional Star Trek lore. ENT, TOS, TMP and TNG all features – at depth – in a universe that Trekkies will be familiar with.
So why play Legacy? With the right ships, the right maps and the right visual enhancement mods, this is a truly stunning game. Granted, it had serious limitations next to the likes of Bridge Commander and Star Trek Online, but as a click and play skirmish game, you could really enjoy Star Trek and her ships on a level that no other game has achieved.
So here's my guide to obtaining Legacy and bringing her back into the limelight.
(Any links to external third-party or external websites can't be guaranteed as safe by myself or ModDB. They are included as a convenience for sources that are off-site. ModDB's terms and conditions are limited to this site, and do not extend to external sites)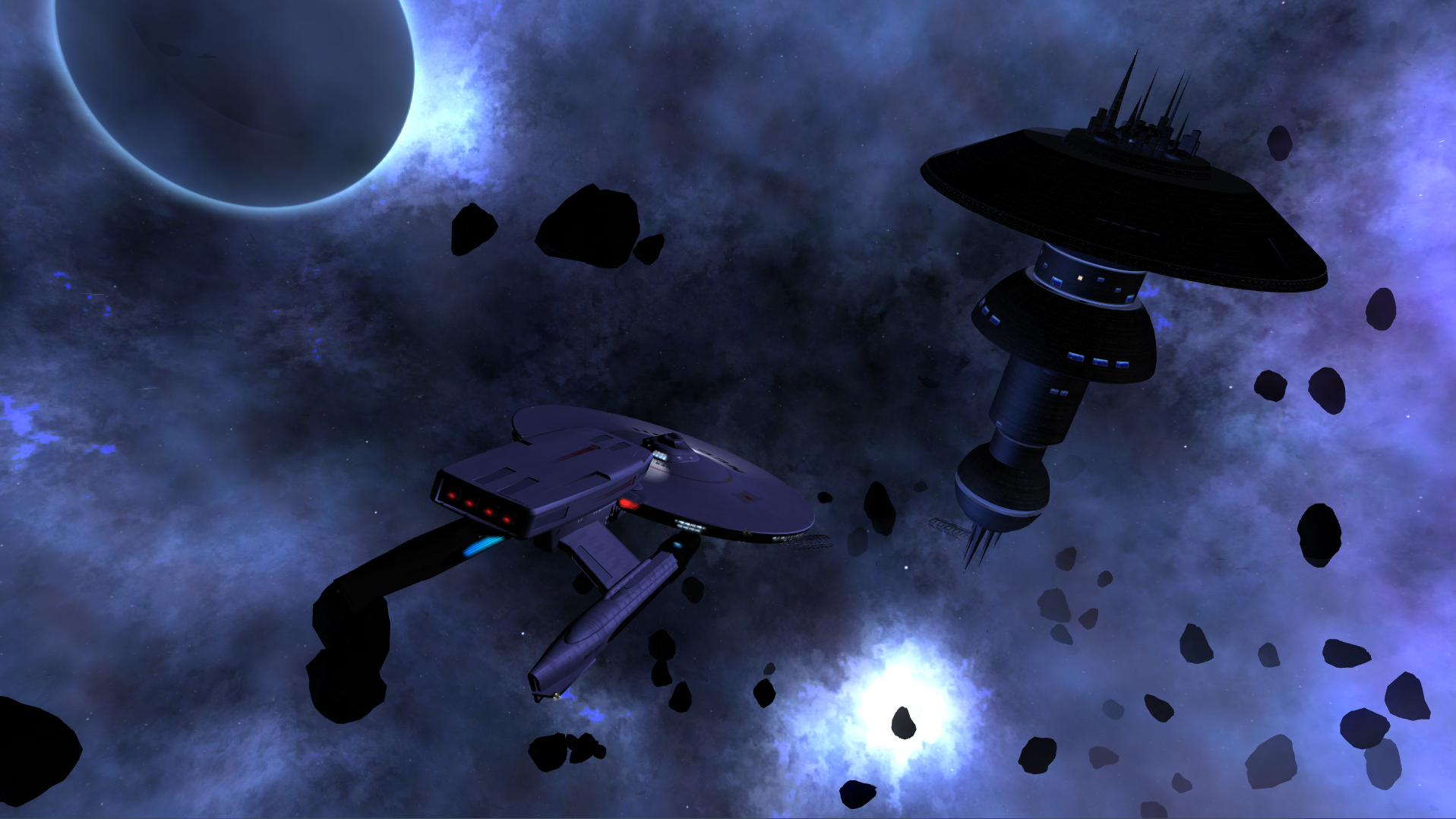 ---
Buying:
Legacy is best enjoyed on PC, and in 2021, almost any PC with decent graphics power (even integrated graphics) will run it. The game runs really well on any of my machines so that's a definite bonus.
Unfortunately, it's a tough game to get hold of. If it were on Steam, I have no doubt it'd be far more popular than it is. I wish I knew how to make it clear to Ubisoft/Bethesda that this game still has legs.
Nevertheless, PC-DVD-ROMs are available on Amazon. In the UK, it's £9.99. Possibly cheaper on Ebay.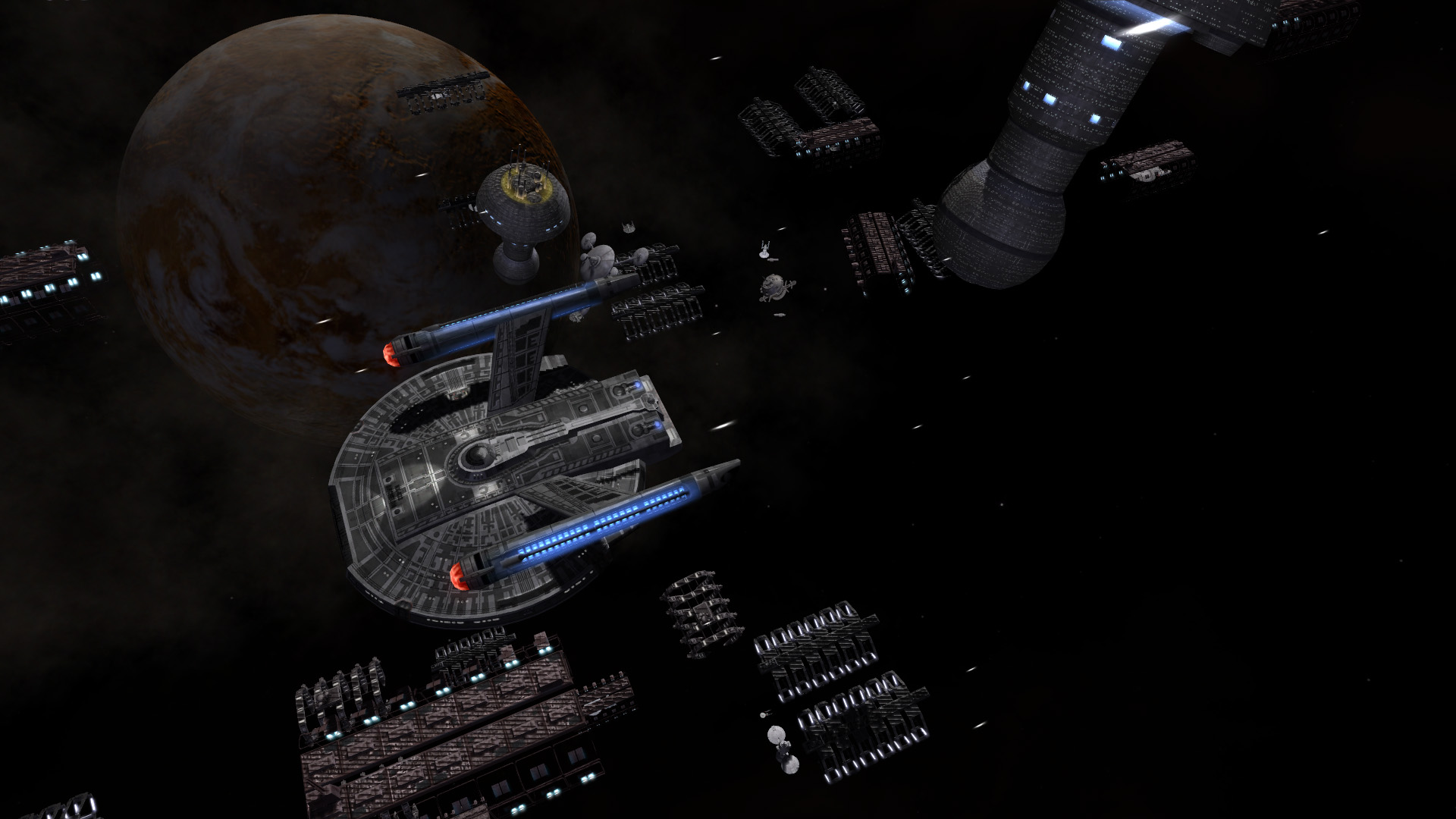 ---
Enhancing:
The magic of Legacy is that it once had a huge community of modders trying to push the game it it's limits to improve it. Total conversion mods dressed the game up and flooded her with ships – some stunning, some wide of the mark. But you get to choose what you want to use.
Ultimate Universe 2.2
By Chris Jones Gaming
You've probably heard of this one. UU was a huge conversion that added ships, weapons, missions, maps, sounds, music and the rest. UU2.3 was in development by Muldrf up until 2016, but it's gone quiet. This is currently the platform that I'm working with to mod for my Youtube channel videos.
It's a brilliant mod, and there's a lot of content in there that I would love to gradually remaster. There are literally hundreds of ships. The same can be said for maps, but the engine of the mod adds loads of visual improvements and is a lovely experience. 2.2 contains some of my contributions in maps and textures.
Image copyright CJG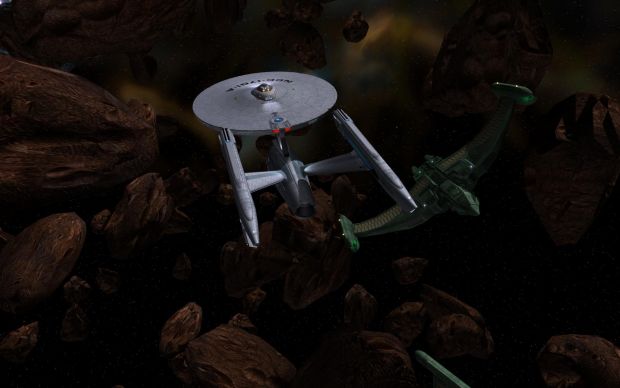 Trek Battles 3
by New Generation Mods
Whilst UU was a mod coming out of America, there was a group of German trekkies who took the game in a different direction. They added stunning new maps, ships and a whole new campaign. Admittedly, I've not spent enough time playing Trek Battles 3, but the time I have spent on the game indicated that much attention was spent having a standard of quality across every area. The end result is a Total mod that looks like it's own game rather than a compilation of hundreds of mods.
If you liked the original Campaign, this TC features a whole new story mode.
Image copyright NG|mods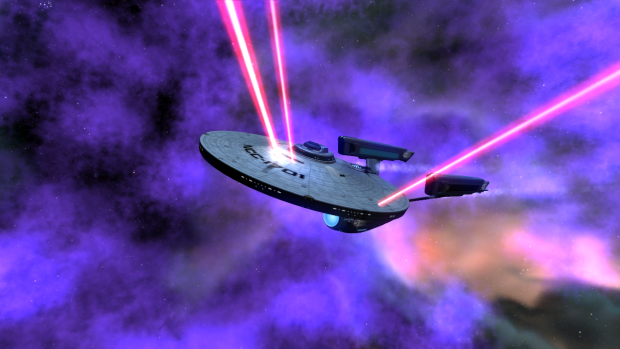 Aftermath: Battalia Requiem
Splintering from CJG, the Aftermath team put together a mod and a series of patches dedicated to providing a beautiful platform for new-comers to learn how to mod their own missions and maps.
Tjoz, an Australian with almost infinite experience in the game, focused on generating maps and missions that were unsurpassed. Having played (and contributed to a little) with this mod, I was particularly impressed at the smooth gameplay and AI intelligence. With a modder called Phoenix on board, you will notice that there are plenty of models that are kitbashes of original game models too!
Image copyright Aftermath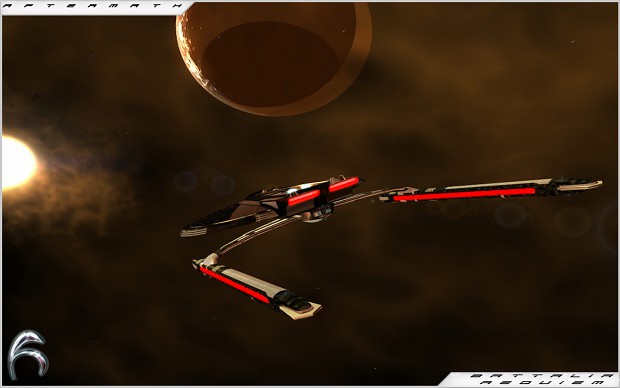 ---
Modding:
Here's a tricky aspect. This game is old, and I've not been able to find a modder active today who was also modding a decade ago. With so many forums, team websites and Filefront dying, a lot of knowledge has been lost. However, there are still resources rolled into the mods.
Muldrf went to great lengths to provide modding tools that enable mission and map making:
I can confirm that these are useful, and I have used them to build missions. It can be hard to understand, so I'm also linking some of Muldrf's video tutorials.
Tjoz also went to lengths to providing mission-making tools that were rolled in with Battalia Requiem.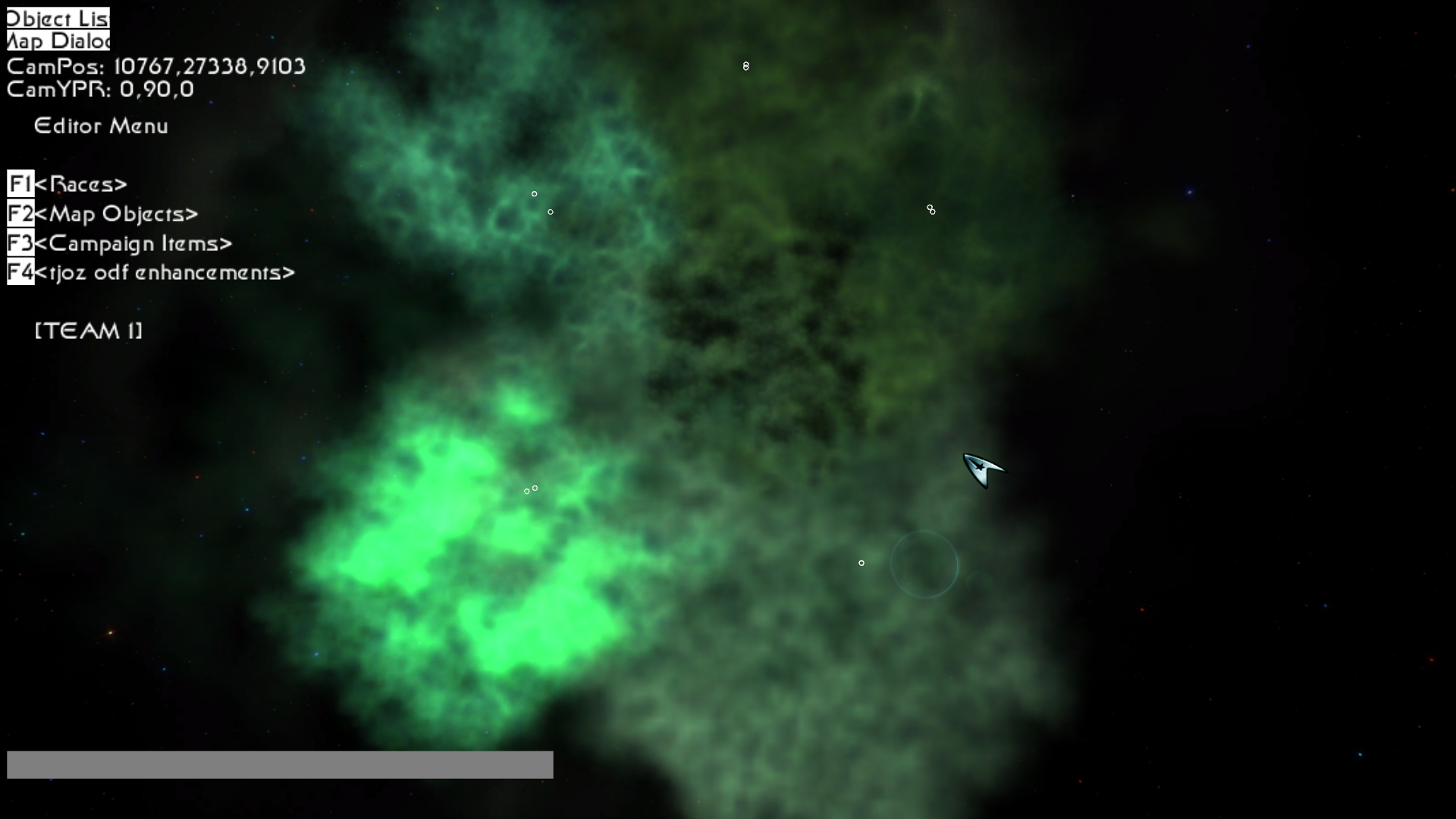 Porting is another really tough area to find guides on. This is something I would like to create a new guide on if the interest is there. There are also a load of tools for Milkshape 3D and Photoshop that are still available online but tough to find. There are:
Other modding tools:
Tutorials: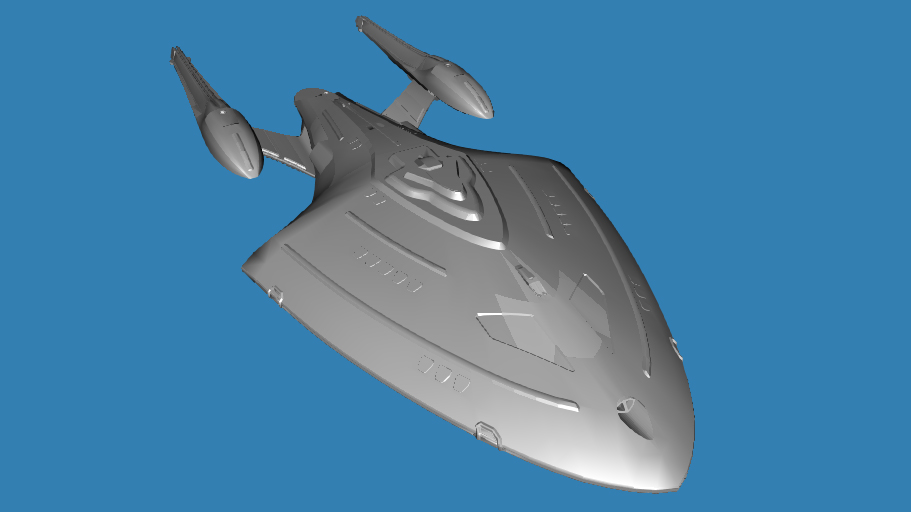 Rebalancing or retexturing the game is one of the easiest and most entertaining parts of the game. Each behaviour is controlled by easy to understand, and easy to edit ODF files. Open one up in notepad and see what I mean. Ship files are usually marked f_[ship class].odf. Linked files are normally stated within other ODF files. So the ship odf will refer to widely used weapons and physics files. Textures are editable in Photoshop, and every visual uses one. Ship textures, explosions, weapon sprites and every other aspect exists and could be edited. Why not take an M-Class planet (planets are a weak aspect of the game) and produce some new 4096x4096 textures for it and see how it turns out?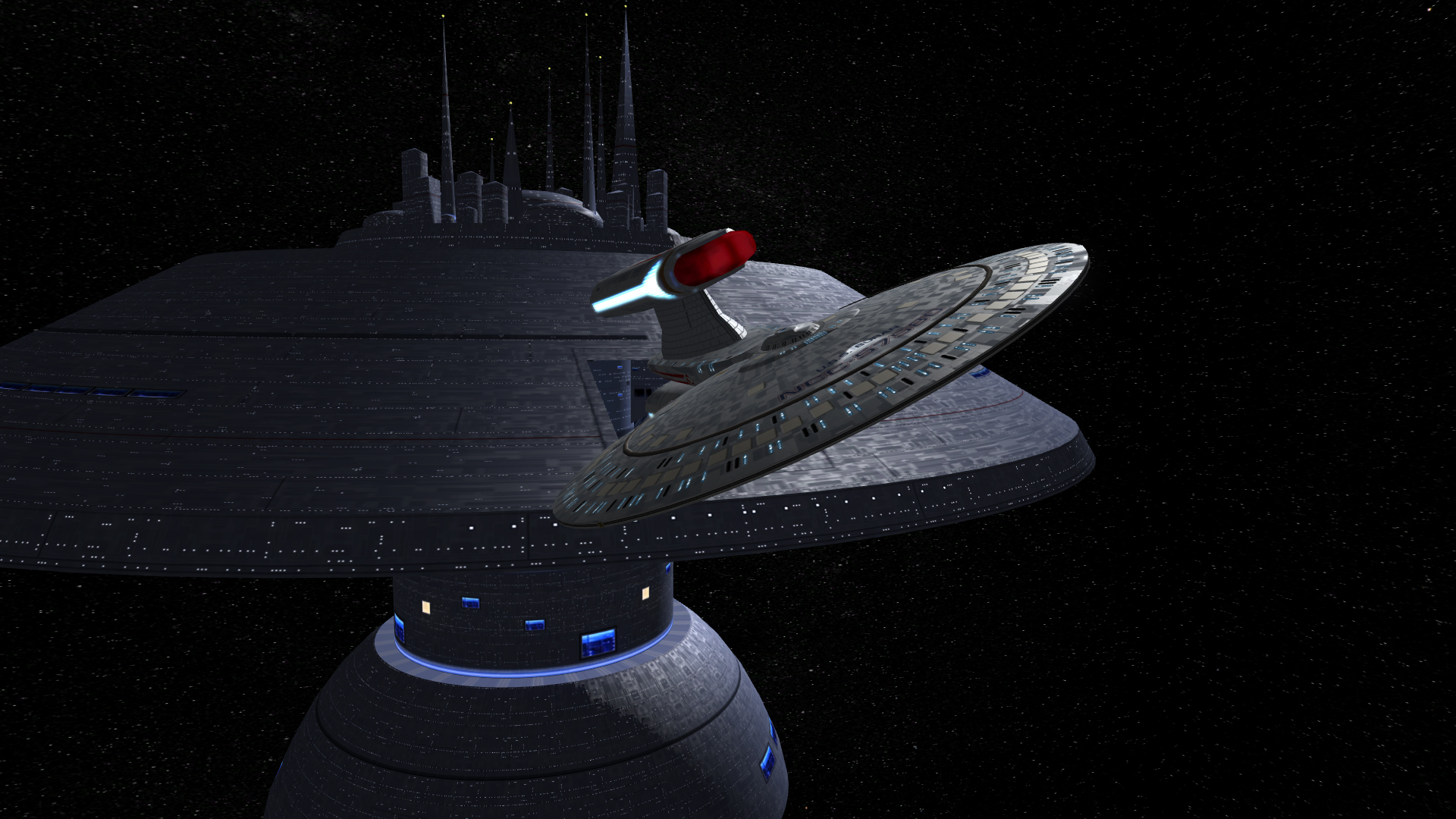 ---
See you out there:
I am endeavouring to propel the Legacy community back into life. Please feel free to email or comment to me on ModDB. I get email notifications so I will be able to see your correspondence.
To catch up with my modding and interactions with the game, check out my Youtube channel:
Remember to respect the wider Star Trek community. There's a lot out there that you need permission to use and release. The game can be beautiful, so capture screenshots and share them with the wider community and together we can generate more buzz around the game on ModDB!
Kind regards,
Archavvi (formerly acidfluxxbass)