We created mod.io, because we have always believed in the power of mods and potential of enabling the creativity of your players. A lot has changed since we launched ModDB.com in 2002 however, whereas once upon a time total conversions were the norm, today mods are mostly small, cosmetic and installed in-game using Steam Workshop.
The problem with Steam Workshop however is that it is tied to Steam. Today more options exist for developers to release their game than ever before (GOG, Epic Games Store, Discord, Twitch, Kartridge, Consoles, sell direct or F2P) just to name a few. As the industry shifts towards games-as-a-service the importance of content and building goodwill with your players continues to increase, which is why we decided to embark on a new challenge and create an open modding API that developers can integrate called mod.io.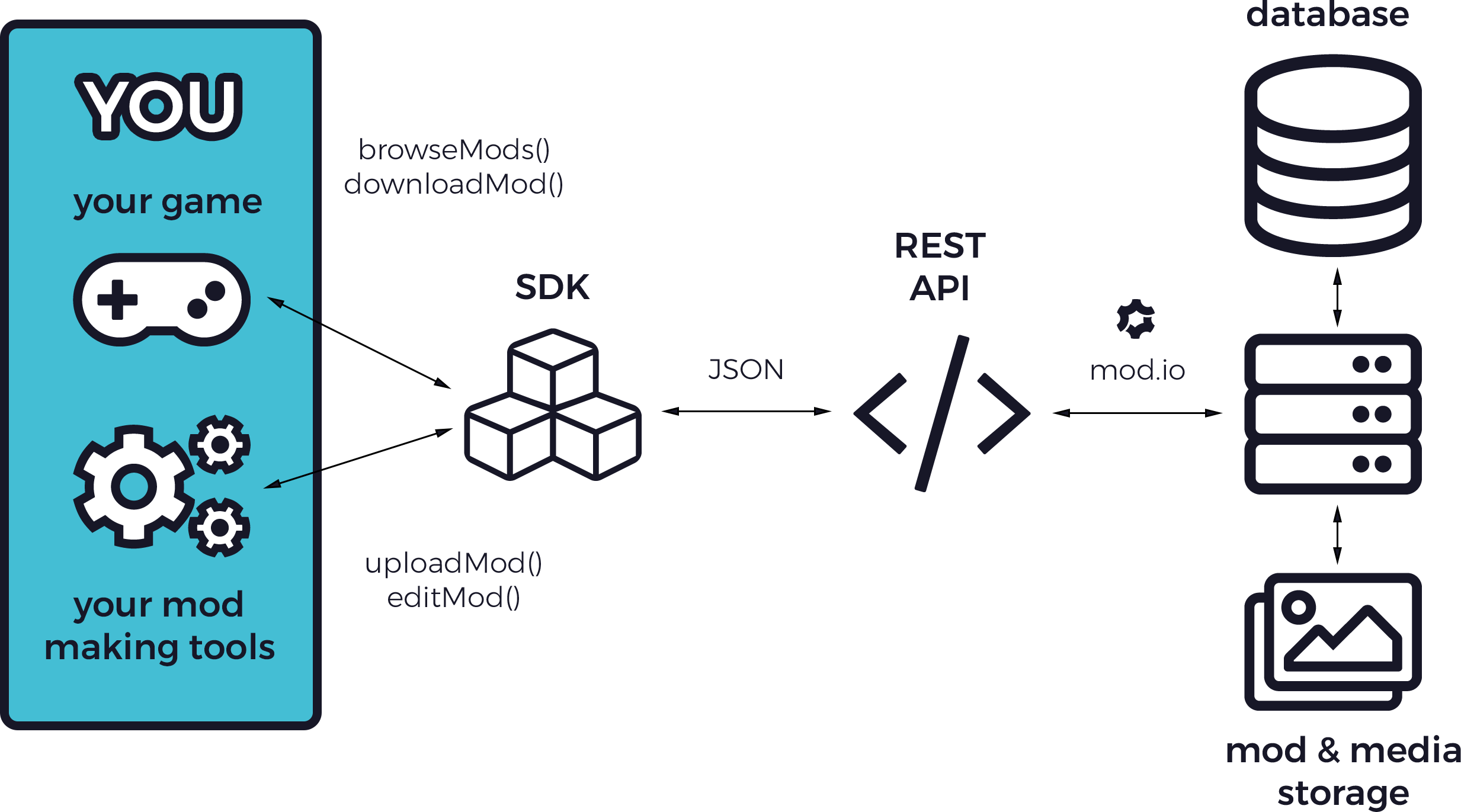 We are now a few years into that journey and things are starting to pick up the pace. Our API and SDK are stable and ready for game developers to start using (add your game here). Our Unity plugin will be shipping soon (takes minutes to setup) and our Unreal Engine 4 plugin is in-development. We've got a lot more coming and it has become clear to us that mod.io is quite a different beast to ModDB. In order to allow ModDB to do what it does best, and mod.io to do what it does best we have officially incorporated mod.io as it's own business. This will give mod.io the flexibility to explore ideas we don't intend on ModDB to explore and vice versa.
We are really excited about the future, and 100% committed to growing the ModDB community which is built to house mods of all shapes and sizes (especially total conversions). We are also committed to onboarding more games with mod.io, which will be focused on these games success, and enabling them to establish a powerful modding community.