Hey guys,
This update is more of a opinion poll. Currently I am working on the behavior of elemental techniques when they interact in combat. The basic idea is that all elements are stronger and weaker against each other. I decided to stick with the basic 5 elements, while having possible subtypes which are created by mixing two (or possible more) of the 5.
I currently 3 have possible elemental charts: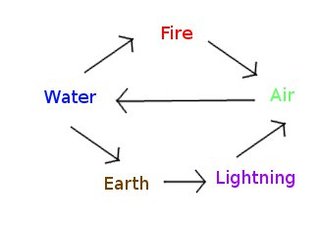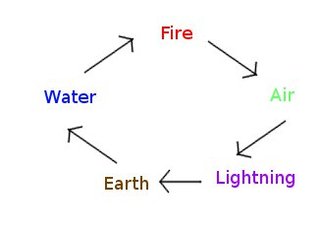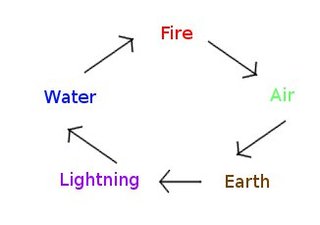 I hope I can get some input from you. You are free to suggest any combination you like including completely different elements and combinations. Once I have enough feedback from you, I promise to post some media about the techniques.
Thanks!