So we've put a new pitch video up on our IndieGoGo campaign and we thought we'd nag you all with it.
We needed something on the site to explain what the game is better than just the trailer and some text, so we put together this video, summing the project up as best we could:
Remember, you can access the IndieGoGo campaign by clicking the image below. Share that link around! Get it seen! If we manage to reach our threshold the game will be more polished and amazing than ever before!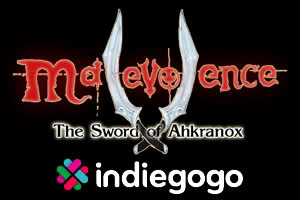 Thanks in advance guys. Remember, we'll be doing a massive run of 3D model creation very soon, and we've just gotten a new sound effect order from Roland Shaw, so that will be going in. You're going to see some pretty damn awesome gameplay footage pretty soon!
So remember to stay tuned on the social networks!