Some pretty sexy and exciting news (besides fresh coat of paint we applied over this news post)! We have an authorized working build of Survivors of Ragnarok on Desura! Yup it's every bit of awesome as it sounds! Although it might just be us that are absolutely ecstatic.
"But what does this mean for me," you ask? Well it's just one step closer to becoming a proper legitimate Indie company capable of asking vast amounts of money from you in order to further our goals of world domination.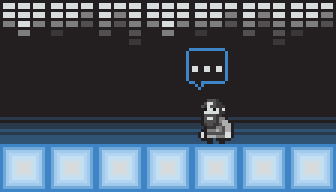 If only the Desura version looked that cool....
Yup for the low low starting price of $1,999.99 you can pre-order yourself a copy of Survivors of Ragnarok that comes with the DLC for the other 35% of the single-player campaign!
But don't worry we'll make sure your properly treated to post-release support in form of map packs and more single-player campaigns for just $149.99 a piece! Oh yes how the greed of a single small indie company can manifest into an unquenchable money hungry giant.
If you guys have not gotten a chance to try out Survivors of Ragnarok - Alpha 9.2 what would be a more perfect time then now? I will just conveniently leave a link to our Desura page below.
We are hard at work with Alpha 10 and we can't wait to have it in your hands next week!
As always don't forget to follow us on Twitter, Facebook, IndieDB, Blogger, Steam, and now Desura! You can now subscribe to our Pixel Pushers Podcast on iTunes!










In case someone's sarcasm meter is not working and wondering why we are selling the game for $1999.99... we are not.