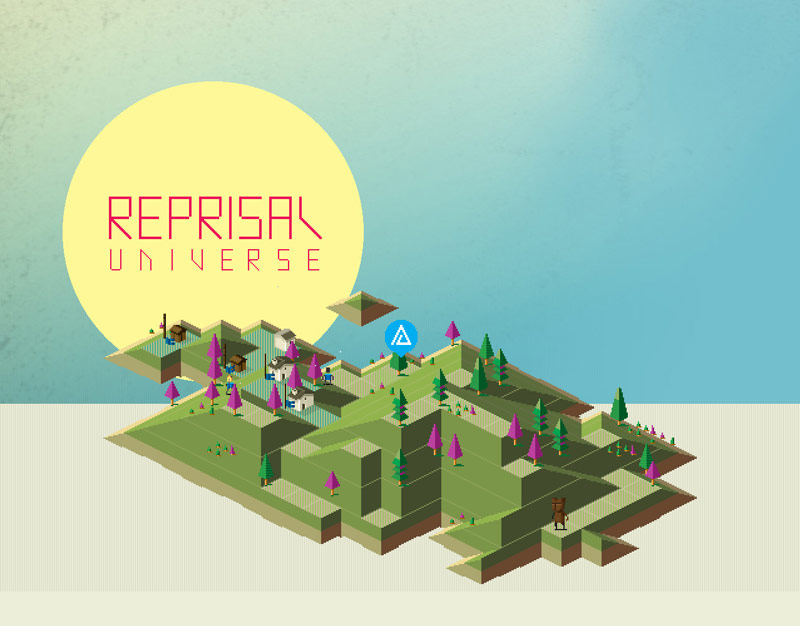 We are happy to announce the launch of Reprisal, an isometric, nostalgic, browser based RTS and our first release.

Reprisaluniverse.com<
You must guide your tribe to island glory by either collecting lost totems or reprising the land removing any tribes that may stand in your way. Totems will allow you to control nature itself, from raising or lowering land to summoning fire from the sky, volcanoes, tidal waves and many more.
Developed by Jon Caplin over the course of a year, Reprisal has been made in homage to Populous, one of the first 'god' type games made. Jon's background in games consisted of playing them rather than making them, with Reprisal being his first, applying his background in fine art and graphic design to the task.Reprisal combines nostalgic pixel graphics, tilt shift effects and a complement of 8 chiptunes by Eric Skiff.
"From the moment of using a Spectrum 16k home computer the fascination of pushing little coloured blocks around a TV screen took hold. Spending what seemed like hours typing in code listings from magazines, just to draw a graphic of a union jack ... and then finding you'd entered a number wrong so it was all messed up will hit a heart string with a generation of home coders I'm sure. The coding seed was sown even though I didn't realise it back then.

Progressing to a Commodore Amiga 500 and playing Populous, I realised the power of capturing someone's attention making them lose hours of their lives playing games. I fell in love with those little pixel guys!

I made Reprisal in homage to Populous and most of the development is done from memories of the game. Approaching the game as a personal graphic design project it began as a way to fill time recovering from a broken jaw. Hopefully it will re-introduce gamers to the original, simplistic genius of the early 'god' games." - Jon Caplin