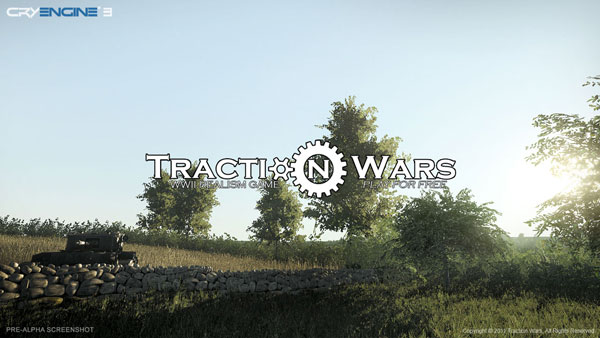 Traction Wars is moving to PlayForFree CRYENGINE3! The mod is to become a stand-alone game on the cutting-edge CRYENGINE3.
After carefully weighing up the pros and cons between continuing to use Crysis Wars and moving up to CRYENGINE3 we decided the benefits greatly outweighed the disadvantages. The more advanced engine provides better optimisation, smoother physics and better graphics which enable us to make richer and more absorbing environments and even more exciting gameplay.
To keep up-to-date with current developments you can find us on Facebook, Twitter and our own website www.twmod.org
If you think you might be interested in working on the team you can find out more about our open positions and the team philosophy at www.twmod.org/recruitment
FAQs
DOES THIS MEAN I'll HAVE TO PAY FOR THE GAME?
Nope. Traction Wars will be released Play For Free! Even better, you won't need to buy any other games in order to play it. Traction Wars will be completely standalone and absolutely free!
WHY MOVE?
You may wonder why we've chosen to move if our intentions are not commercialisation. A large contributing factor is CRYENGINE3 opens the door to a wider player base. The superior power, optimisation and freedom of development that CE3 offers in comparison to CE2 allows us to create a far more visually compelling, immersive WWII gaming experience.
WHAT SOFTWARE WILL I NEED?
None! Traction Wars, when released, will run standalone so you don't need to go buy/download any other game to play it.
WHAT SYSTEM SPECS ARE REQUIRED?
The game is at an early stage of development so we cannot provide an accurate guide but an estimate would be:
Windows XP (SP3), Vista (SP1) or Windows7
2GHz Core2 Duo or 2GHz Athlon 64 x2
2GB RAM (3GB for Vista)
512MB Graphics Card (Nvidia 8800GT, ATI 3850HD or better)
Direct9c or better
WHEN'S THE RELEASE DATE?
When asked, we've always responded "when its ready" to the question. Internally we did have a date planned for the Crysis Wars release. However, the move to CRYENGINE3 will push back our target date by a few months. We assure you we are continuing to work hard towards a reasonable release date.
WILL YOU RELEASE THE CRYSIS WARS VERSION?
In short; No. We are making a full move to CRYENGINE3 with no intentions of developing Traction Wars on any other game engines.
CONSOLE SUPPORT?
Unfortunately the non-commercial CRYENGINE3 SDK does not allow console support.
WHEN WILL WE SEE GAMEPLAY?
We've only had the new tools for a few weeks but have already made rapid progress in transferring our existing work to CRYENGINE3 in addition to lots of fresh progress. As development progresses the opportunities for videos will increase but there will be some surprises on release.
ARE YOU GETTING PAID?
No-one on the team is receiving money or any financial benefits developing Traction Wars.