Hello everyone and welcome to our Seventh Update !
It's been a long week and we've been busy refining the game with many added and tweaked features as well as lots of progress from our team members as always ! Everyone has been working really hard on the project so I'd like to just say to the team personally that this project is certainly a dream come true to work on and I couldn't ask for a finer staff.
Enough of the mushyness, Let's start things off with the CLASSES OF THE WEEK !

Class Of The Week #1 - MINSTREL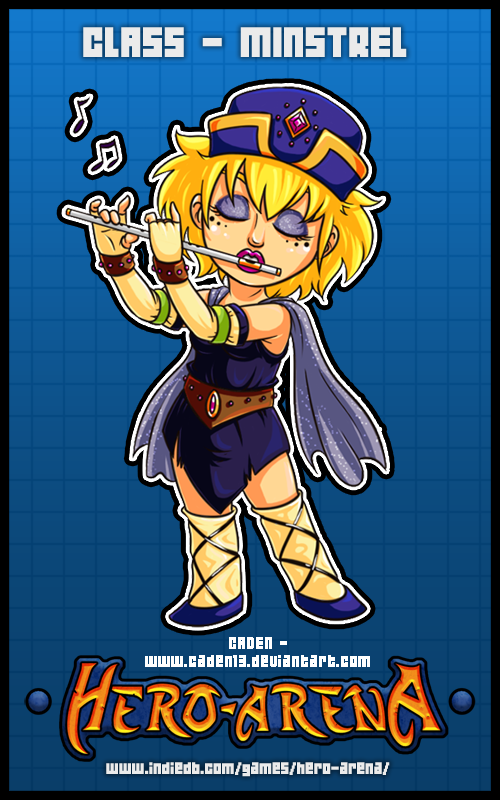 DESCRIPTION :Songs of chaos and order are a speciality for the musical magician known as the Minstrel. Gifted in torture through the forms of creativity, they cause much pain to anyone within earshot of their melodies. When the minstrel draws in a deep breath to play, it's time to run.
WEAPONS OF CHOICE : Flute and Soulbook

Class Of The Week #2 - REAPER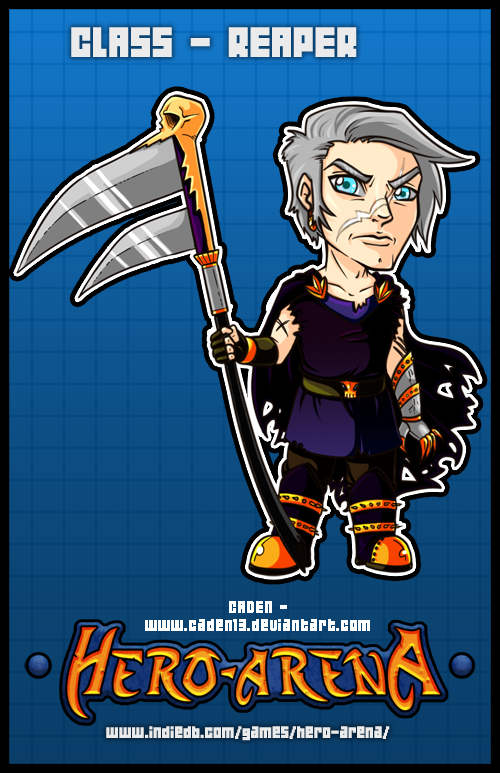 DESCRIPTION :The temperature drops in the presence of a Reaper, the very vessel of death. They are efficient and cold killing machines with little worry for their own safety. Dashing in with one relentless attack after the other the Reaper relies on one thing, the opponent dropping first.
WEAPONS OF CHOICE : Two Hand Scythe or Dual Daggers

POLL : So between these two would you rather play as ? ( Please reply to this post or pm )

Minstrel : Long Range Spellcasting Damage Over Time
Reaper : Melee DPS
The results of this poll will help us decide which one of these classes you would prefer to be in the first release of the game so be sure to get everyone you know to help vote for your favorite class !
Also along with the good guys we have started working on our bad guys, and of course we gotta keep the bigger nastier ones a surprise until later so we bring you the most unique enemy to ANY video game ever.. THE SKELETON !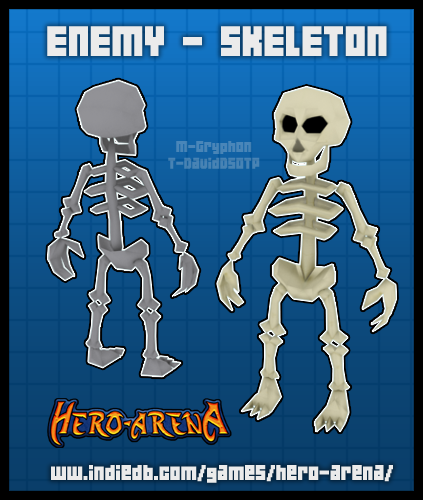 Gryphon has definitely pushed his skills into more categories of our game now with enemies and armors but that doesn't mean he's out of the weapons race!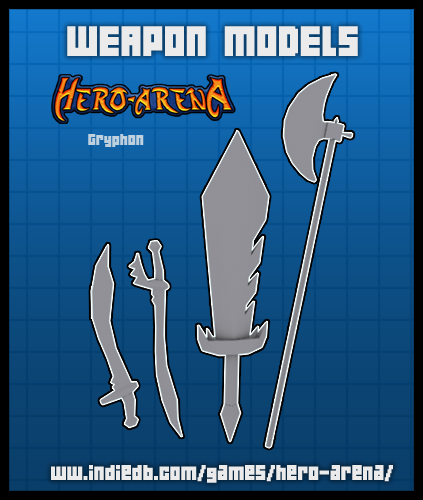 Of course we also got a few in-game tests to show you as well.
First off, our gold system is not fully functional and now rewards players for things they do both in-game wise and account wise. For instance in the following image, daily login rewards!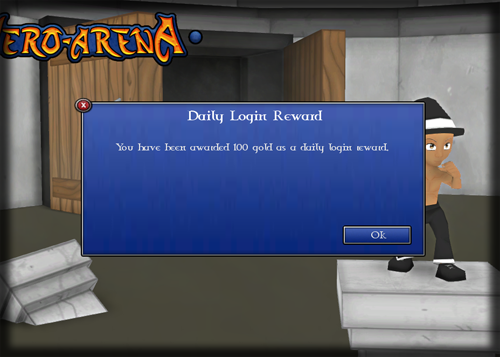 We have also been testing out polygon limits on various computer and we feel like we can definitely make the waves of enemies work on just about any computer from 10 years ago to now, meaning you will most likely be able to play Hero-Arena..just about anywhere !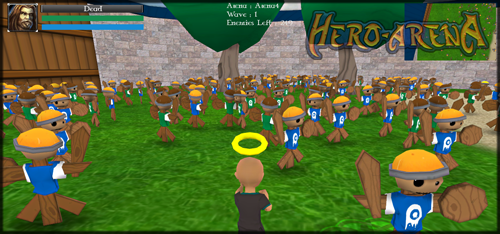 This screenshot shows 250 ..there's right TWO HUNDRED AND FIFTY enemies on screen at once.
INSANITY !
And finally it would'nt be a hero-arena update without some video !
Thanks again for keeping track and as usual expect our updates every weekend!

- Hero-Arena Team