We're on day 3 and today the floor was open for all the big names! But to our surprise GDC Play was still bringing in more people than we could have hoped for though legs are sore and breaks were few and far between. We got to show off our game to Activision, Blizzard, Epic, Tripwire, DesuraNET, Bandai, and so many more and received nothing but positive feedback which we're grateful for.
We showed you a video yesterday showcasing our models and today we have more alpha gameplay with another track composed by our very own Ulrich Gollick (No dubstep this time). We hope you enjoy it as much as those who were viewing it at our kiosk yesterday and today-
Special thanks to the guys at Cho-media.org again for their editing skills.
The day was long and all are exhausted so the team has come together for dinner to celebrate a hard days work, discuss all that went on and all that they met, but most importantly to rest dem legs.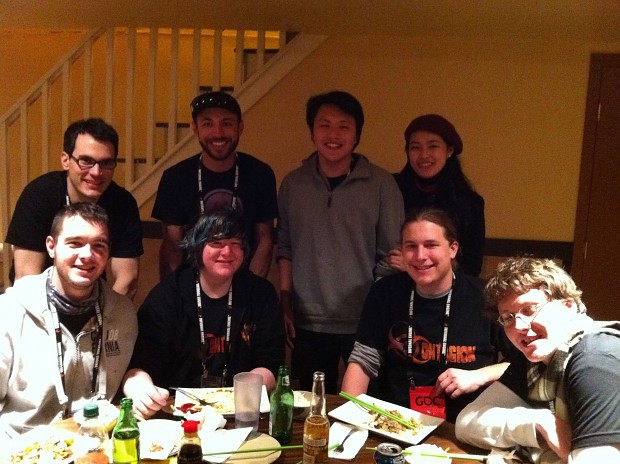 On to day 4 and the end of GDC Play so be sure to keep up on the final days of this years GDC with live coverage by following us on Facebook & Twitter