Hello there, time really flies, and the older we get, the quicker it goes. Therefore it's nice to know that some things will always stay the same. There's a total of seven Seas, a monarch in the UK and - the good old tube stations will stay what they are, where they are. In memoriam Leslie Greene, creator of the standardized underground station, a cross section image from 1914,...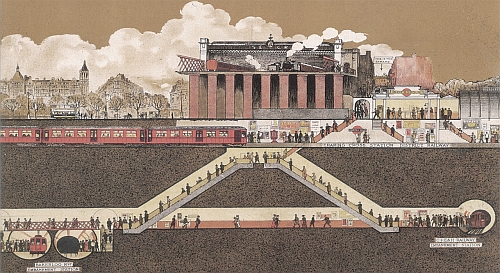 ... and one from 2011, taken straight from hammer: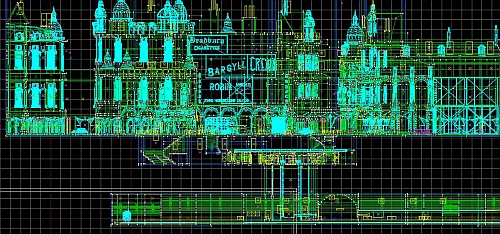 The picture above shows Charing Cross, below, however, Piccadilly Station. Still, the system behind those stations some of which are more than 140 years old is surprisingly similar.
Those of you who are coming from a level design / environmental artist background will be familiar with the wireframe architecture, and all of you can certainly imagine that it takes quite a bit of time and work to create something as chaotic as this image.
Thus, we are happy to announce that another scenario for the upcoming Zeitgeist-Demo has been completed: Leicester Square Station and the famous, maybe somewhat infamous district of cinemas, theatres and gambling halls above are in the game now and connected to our Underground-Level-Change-System (see last news for information).
So, let's see what else we've got for you before x-mas shuts down our artists for at least a week or two. There are some things that many of you have been missing badly so far. Some of them, not all of them, will be on display as soon as we can erase the last flaws and they fit thematically into the upcoming 'news' posts.
- Animations.
- Weapons.
- Characters.
- Shading.
- Gameplay elements.
And, probably, Zeppelins.
Cheers and thank you very much for your visit,
- The ZG-Team