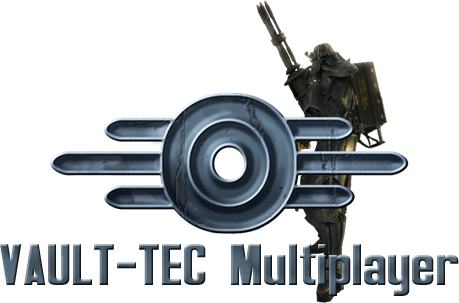 Hello fellow vault dwellers, Volumed again with a news update.
---------------------------------------------------
this version will be released for testing in a couple of weeks. servers will be up then
Recyler:
It's been over a year since the last video so I thought I should put up another. This time a "splitscreen"; it's internet gameplay. New is:
- overall better / advanced player synchronization
- weapon synchronization
- a chat GUI
- 3 players (scales up to infinity [no known limit yet])
(note: everything shown works equally well in Fallout: New Vegas)
Also notice the scripting interface build for vaultmp:
Vaultmp.com
Working item drop detection
When you drop a item a other player can now take it from the ground.
Added more weapon animations
More and more weapons are being added.
New site layout: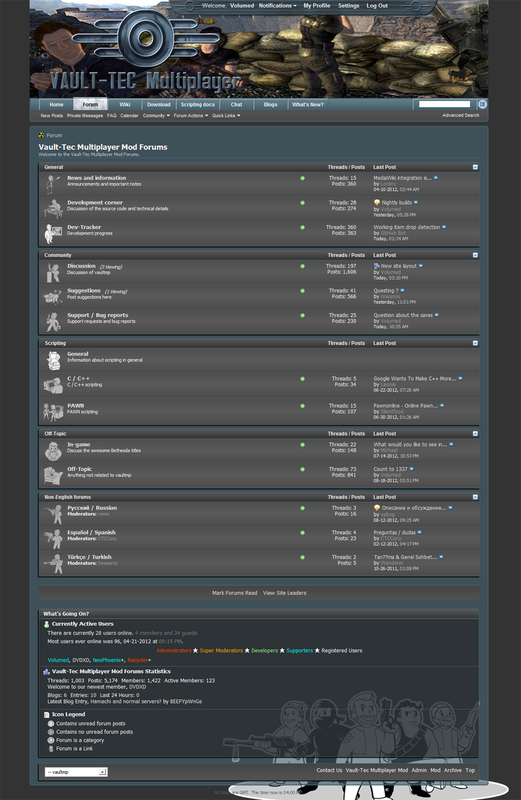 The site layout is made by myself Volumed.
Help
Vault-Tec Multiplayer Mod is a rather huge project and I would be grateful if it had some more developers. Work on vaultmp can be exciting and very diverse. It deals with the game engine (low-level), networking code, scripting and various design patterns. Most parts aren't easy to understand so you are required to have some well established C++ knowledge. However, I'm happy to answer any question regarding the source code!
If you are interested, write me a mail (recycler@vaultmp.com). The source code is available here:Github.com


Social Media:
Vaultmp.com
Facebook: Facebook.com
Open-Source: Github.com
Visit: Brickster.net