When I started work on Triumph of the Hierarchy, before its appearance on ModDB, I was well aware of the potential copyright violations. I wanted to share my work on ModDB, but did not want to violate any copyrights. For this reason, I contacted both SEGA and Petroglyph asking if use of the assets was permissible. Below are screenshots of the e-mails exchanged.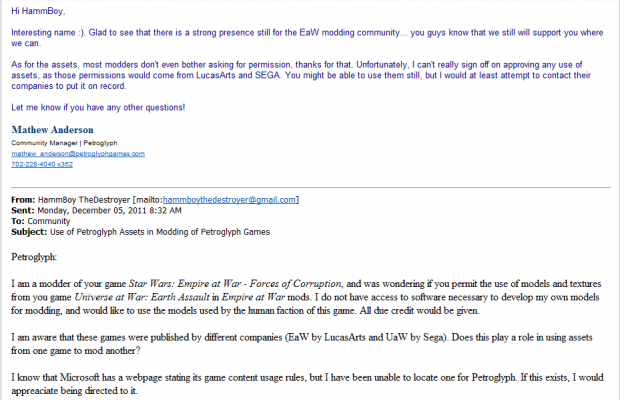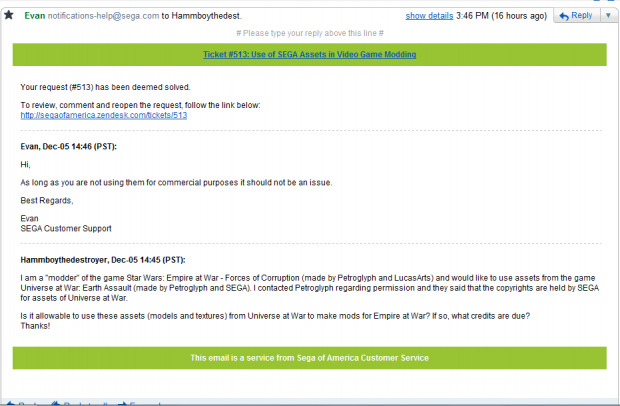 As anyone can see, Petroglyph said it was up to SEGA, and SEGA said use of the assets was allowed so long as it was not "for commercial purposes," which it is not.
I have a great respect for copyright laws, and for this reason the README file in Triumph of the Hierarchy credits SEGA and Petroglyph for their work. Additionally, while most mods remove the intro credits, I added another, for SEGA.
I hope that this clears up any questions over the legality of the mod.
HammBoyTheDestroyer