This is an older version of the mod, would you like to build at it? (y/n)
Yes selected. Build started :
-Building W3DZH.BIG...
-Building TextureZH.BIG...
-Building INIZH.BIG...
-Building Data...
-Building Art...
Build sucessful. 0 Errors 5 completed. Starting debug.
-Initializing W3DZH.BIG...Done
-Initializing TextureZH.BIG...Done
-Initializing INIZH.BIG...Done
-Initializing Data...Done
-Initializing Art...Done
Connected to master server
Accepted
ruby92 has logged in
Accepted
Opening update 15/12/08
Accepted
Yo guys! This is KariaS - SairaK , the co-leader of Project Evans! Today i bring you an awsome update about our sw33t tanks, modelled by Me, skinned by Chadaface and coded by Admiral! Here is our 1st Unit, the China BattleLord!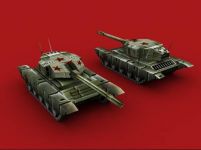 This sw33t little tank can destroy most of those dammit crusader rushes! This tank packs a larger punch than the China Battlemaster which makes up for its lack for speed. It can be upgraded with the same upgrade of a battlemaster(it acts almost the same anyways).
Next up, is out USA granger light tank! the Guardian tank!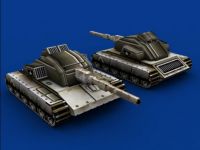 Now granger can use this little ass to kill your anti air hahahaahah!!! then he'll spam king raptors :p
This guy is weaker than the USA crusader, but he reloads faster and moves at a quicker pace than it. The upgrade for it is also similar to the crusader.
Now for a little teaser, the Mammoth tank!!!!!!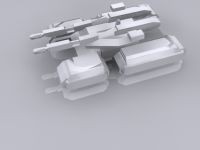 This mammoth is actually skinned so dun worry about it. Coding is still under process tho. BTW, this is a public model so dun go saying i stole it from watever mod okay? This mammy uses railguns and stinger missles without any upgardes, making it pwn. But beware, the price of this beast is not cheap so spend wisely on other stuff.
well thats all for todays updates. :p cya Project Evans fans!
KariaS - SairaK
ruby92 Logged Out
Master Server Shutting Down
Ending Transmission...
Transmission Ended.