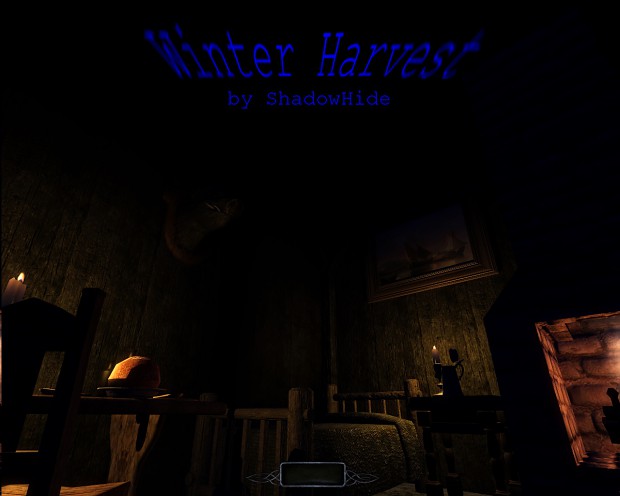 Winter Harvest
One our friends from the Russian "Thief fan mega-site" Darkfate.ru has entered The Dark Mod community's "Seasons Contest" with his first ever mission "Winter Harvest".
Of particular note is:
* The use of moody Thief style colors
* A large forest using the new SEED procedural content system
* Friendly NPC conversations
* Rustic peasant cabins
* Psychedelic and supernatural themes
It was quite daring for ShadowHide to create a mission that is so different and plays with player expectations as both a first mission and contest entry. It is also quite unique to be greeted with dialog from an NPC who's role is normally to bludgeon you to death. While this is far from a typical Dark Mod mission we hope that you will give this a try as it's a rare and unique experience from a mission author with a distinct new perspective.
---
The latest bugfix release of this mission still has not addressed a couple of issues. The mission can be played to completion but could be frustrating depending on what order or actions are attempted. Another release is pending shortly.
---
Please stop over at the Forum Thread to discuss the mission (and place your votes).
---
---
UPDATE:
Bikerdude has worked with ShadowHide to improve this visuals for this mission and ShadowHide has improved some of the scripting. Since this release is after the contest deadline, it is not eligible for votes within the contest. Also, while improved, this is still an unusual Dark Mod mission as the AI at the start are friendly which defies the normal player expectations.
The download can be found at the Addons area here: