Here is our first official update that will be fully scavengers update. After the fall of the soviet empire after the allied victory the soviets become "scavengers" they weren't able to receive or buy new parts/weapons/technology so they started to build their own army from junk that they found every where after the big war against the Yuri forces. There style is junky, based on rusted old steel used old parts.
Our first show is the scavengers apocalypse tank.
The scavengers apocalypse tank is based on the same apocalypse tank from the previous war, but after the war it was very hard to repair and take care of. The scavengers started to use old parts that they found for it and that is how the apocalypse changed its look. The apocalypse tank is armed with Twin 120 mm cannons and Twin AA missile launchers the tank speed is the disadvantage of this tank.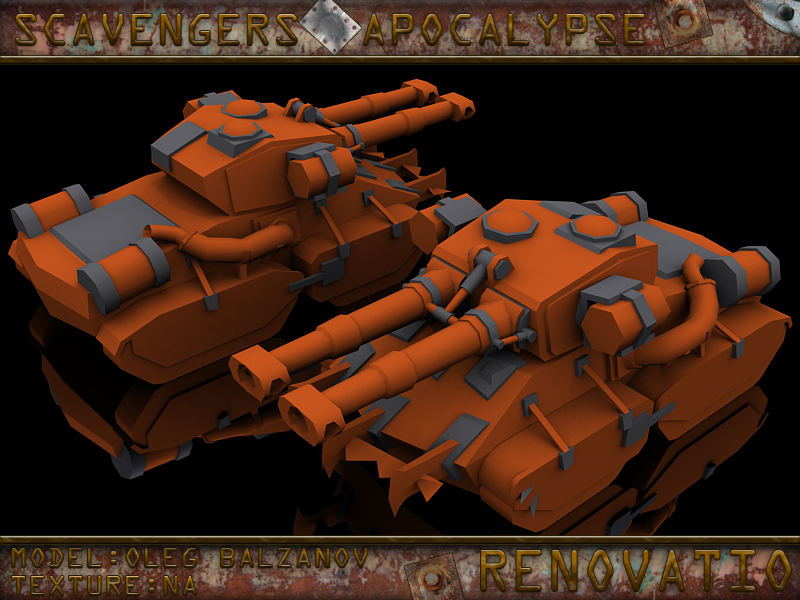 The next scavengers toy is the rhino tank.
The scavengers rhino tank was changed after the previous war and has totally new design that is based on the "tank killer" design. It has a single 120mm cannon that can easily destroy a light vehicles. The rhino tank has weak armor but the speed and quickness compensate this.