Well, I was lying when I said I would have some more dialog, because... well the weather was so pretty, that nothing was disturbing me while writing, and thereby I'm pleased to say that the entire main storyline is finished!
Ofcourse there's always room for later fixes being made like grammar corrections, and background dialog for passengers and crew still needs to be done, but look at the pages: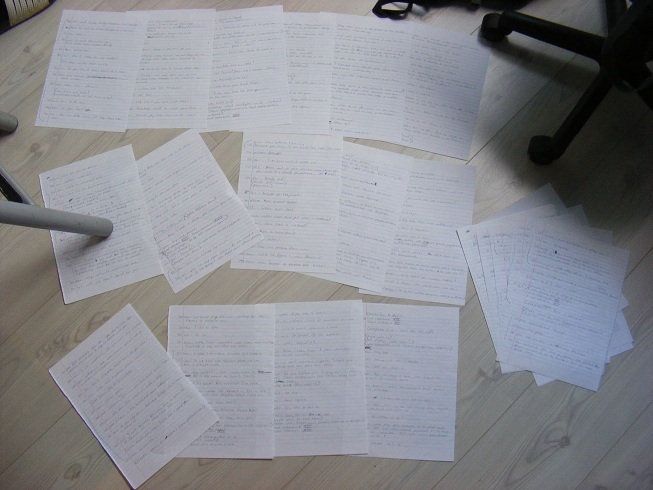 both sides are written of each page except one, and in total 47 sides of paper have been written existing out of precisely 500 lines of dialog. (you may try to enlarge the image, you won't find any spoilers ;) )
So even with the sun shining brightly and temperatures of high values, I couldn't resist doing work for the Titanic Mod... Maybe I'm crazy or just a bit too exited to finish this :).
I will add these lines to a digital file and send each voice actor a copy of the script with the number of their lines they must do.
Having the storyline finished gives the mod a huge step foreward to completion.