After a longer delay in that we didn't post news here about LSoNP do we have some news relating new Member Additions, new Pics, Features, new Support-Band, a Interview ...
New Pictures
A collection of pics of a cave part inside the humanbase.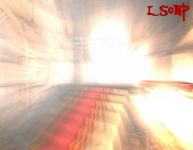 Working radial blur for the UEngine1.
Interview
An interview about LSoNP has been released at www.unrealsp.org, check out the news.
New Member Additions
- FXD|JWH (Music Artist)
- eGo (Uscript/C++ Coding)
- Pandemonium (Texture Artist, also in the E.P.O.S.-Team)
- FXD|aHOI (Texture Artist)
- FXD|Somian (Texture/Sound Artist)
- FXD|TH3D00M (Level-Designer)
- DaveLewis (Modeller/Skinner)
Additional Stuff
- the Band "Leaves Eyes" will provide 1 Song for LSoNP
- expect a big Main-Trailer around summer/autumn 06
- LSoNP will definitly have a Multiplayer Part!
- first concepts of new races are going to come out soon