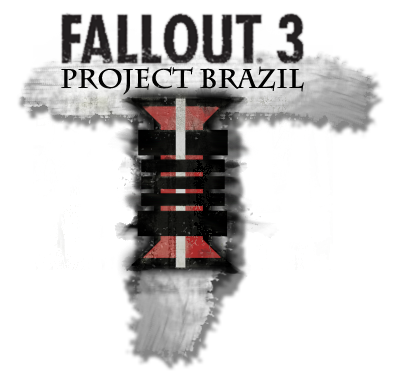 News # 1 - Main Story
Over at the F3Underground.com forums, ElHelfeSupemo and Cicer0 have organized a group of experienced and ambitious modders to create their own epic triptych adventure, "PsyOdyssey." They have established their website and forums, but they are not quite ready. When they finish their site, I will upload it here to give them a thumbs up.
It seems that Chucksteel of DCInteriors has joined their team as a space builder, and will be helping us out after I send him his updates and list of WIP.
The Project Brazil Team will be sharing resources, plot threads, world background, and themes with The PsyOdyessy crew. We will also be sharing work, and members of our team will often join theirs on specific development concerns. There are 25 team members over there, and about 5 over here.
I can't wait to see what comes out of this alliance.
----
News # 2 - Development Diary / Video Screenshot Journal
In other news, we have uploaded the first 3 Video Screenshots of the Downtown Los Angeles / Santa Monica area. These are screenshots taken using the GECK, the Editor we use to mod the Fallout 3 engine.
This area is mostly done, and has to be expanded. We are contemplating moving all the interiors to an exterior world cell.
Feel free to comment on things you may wish to see, or alter. Good ideas are hard to come by, and I will give credit to anyone whose ideas are implemented.
Car Garage, 17th and Main
Downtown Santa Monica I-108 Overpass
These videos are from the downtown Santa Monica area, near the Palm Sun Shopping Mall and the Brazil Main Gates. If you would like to explore this area, download our latest release here: Moddb.com
Cheers!
Brandan Lee "Thaiauxn" Naeme
Radian-Helix Media LLC