It's been just over a year since the first announcement of Evolution of Combat V and although we haven't shared much, we just want to let you know that the project is far from dead and still in active development!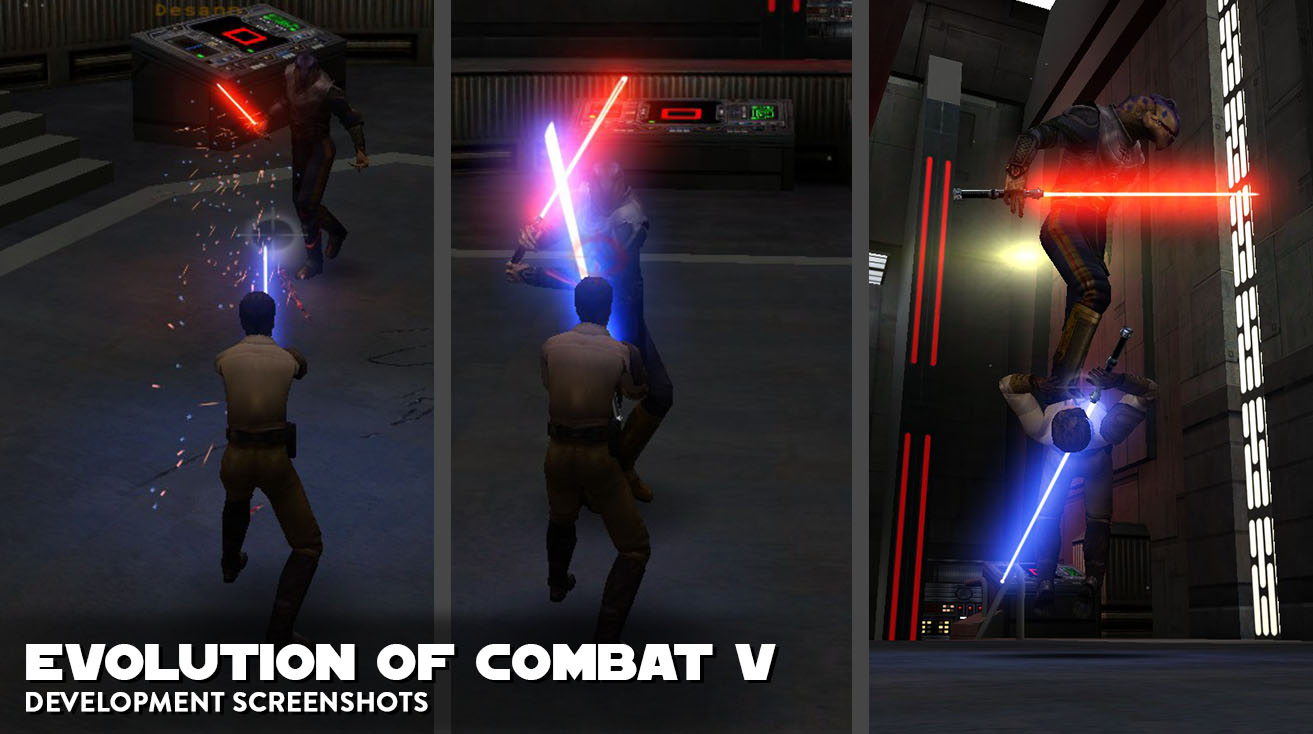 Where are we currently?
The engine has been totally reworked, now using OpenJK for a more solid codebase. As a result, EoCV is crash-free and it is safe to say it is more stable than any release of EoC previously. OpenJK has allowed us to bring our code up to date and progress further than we could with the original source code release, as used in EoCIV.
Due to this, Evolution of Combat V now runs on "SerenityJediEngine 2.0" - a development build of which can be downloaded here, if you'd like to see what we're working on! The core concepts of EoC remain, with a more solid build quality present - and less bloat. This does also mean that when EoCV releases, we will release the full source code with it (as per OpenJK requirements).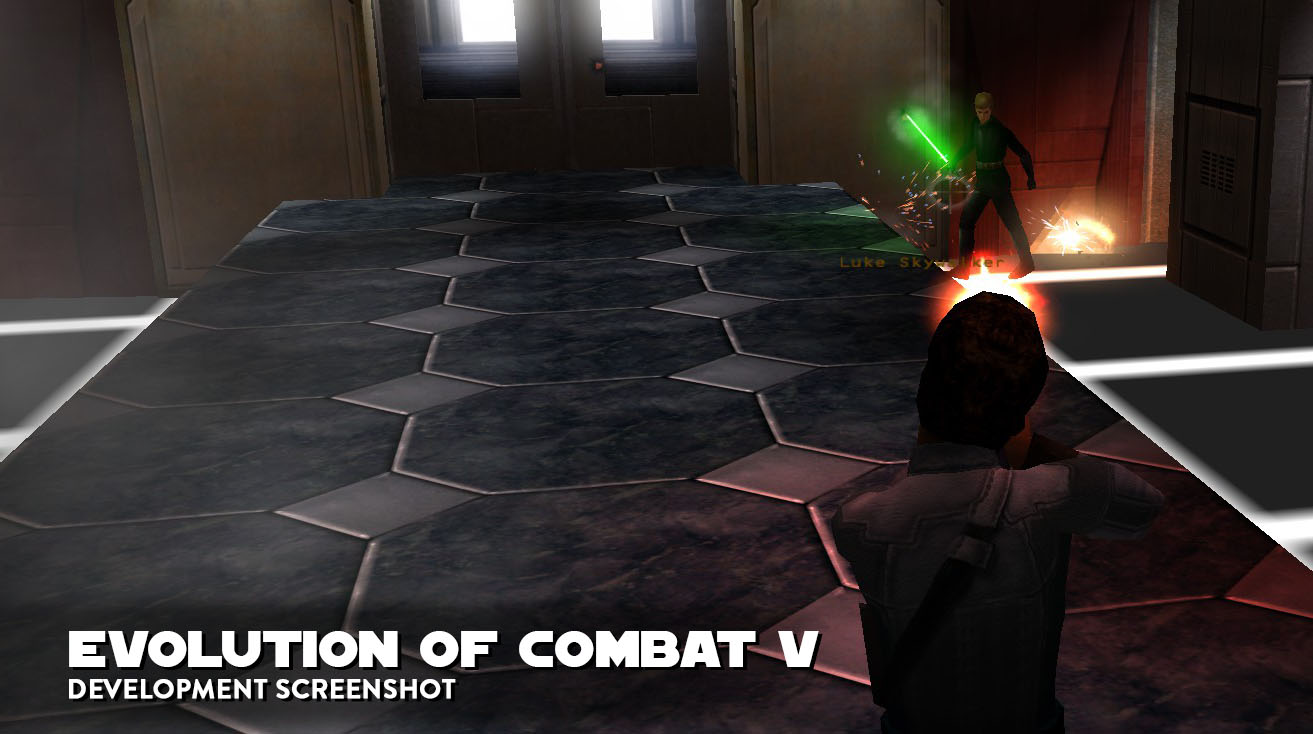 What's happened during the past year?
Serenity left the EoC team after the release of Evolution of Combat IV. Following that, a new member (JaceSolaris) joined the team and brought the engine up to where it is today. We created the group "Kyber" to move away from the original SerenitySaberSystems group used for EoC projects. From now onwards, MattFiler will be leading development to finalise EoCV and eventually take it to release.
How long until release?
This is a tough question to answer. The mod is progressing well, but this is a project developed in free time and isn't our main focus. We won't guarantee a release date just yet, but expect some time in 2018!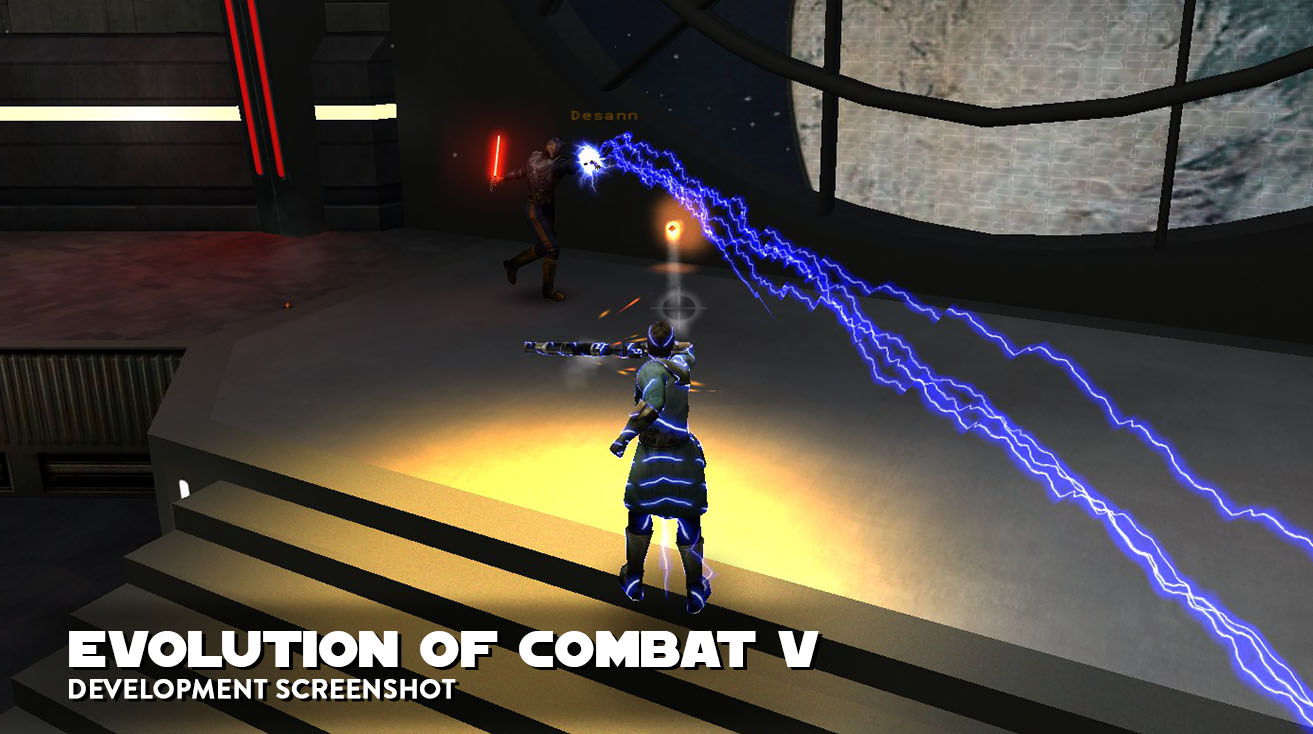 Thanks for reading - have a great Christmas, enjoy Episode 8, and may the force be with you!