We promised the ModDB authorization system that we'd regularly update this mod. Well, we are currently at a loss for something to say, since every time I was ready to show something off, we got blocked off by a SONICWALL program, since I was ready to do this during some of our free time to do whatever in our classes. Because of this, that time was dedicated to talking about the film American Psycho. But no matter, once we gather up everything and can post it without "SONICWALL" stopping us, we will. Till then, here's a little bit about us:
Venomousbeetle - "Conner": Generally a major Duke Nukem fan. The idea for the mod came out from his head when he watched a video on how to use Mapster32 and saw the color palette and transparency sections. Laughs at the wrong things. Mercz37 is his best bro, and they are alot alike. Paranoid about viruses.
Mercz37 - "Samuel": Learning 3D modelling, hopes to get a hat made for TF2. He enjoys punk rock, he has random sense of humor sort of like Beetle. Likes Beavis and Butthead, and sometimes I question if he even likes Duke Nukem. However, he attended the midnight party for Duke Nukem Forever with Beetle.
Kaweebo - "Andrew": Doesn't know much about modding, but we keep him along with us anyway. Great friend, avid mod player, gives us moral support. Randomly goes offline. Likes Harley Quinn, big fan of HL2.
TheSmokingBarrel - "[CLASSIFIED]": Oh, he just [REDACTED]
Pictures!
Here's a few pics of us: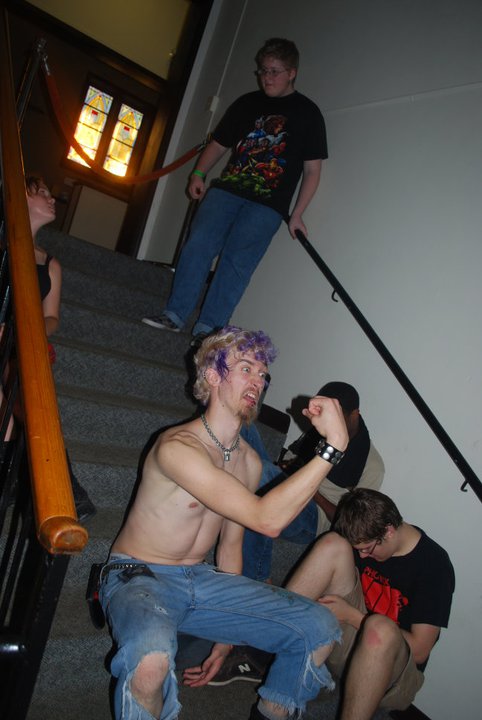 - Mercz37 at something probably related to punk rock, he's the guy on the top of the stairs.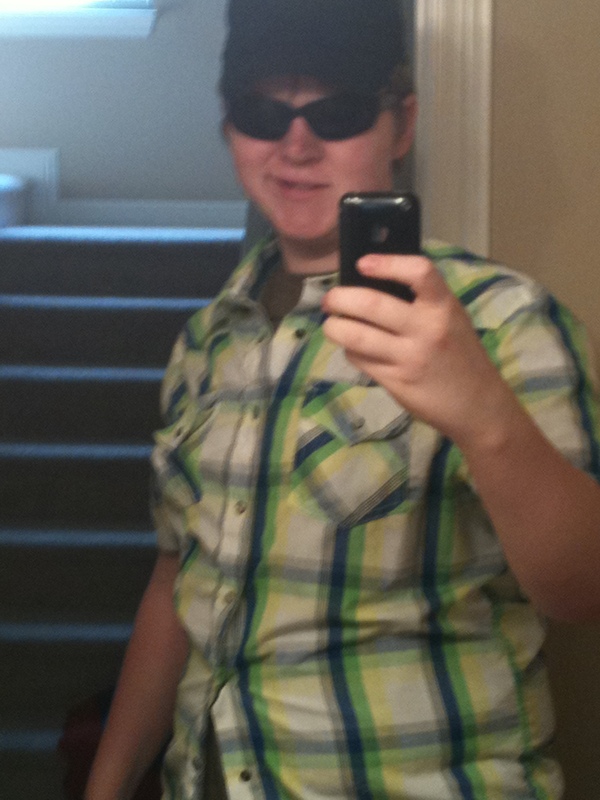 - Venomousbeetle right before picking up little brother from school bus. M43 Field cap from some Tony Hawk thing, looks like Grenadier's Softcap from TF2. Normal Sunglasses.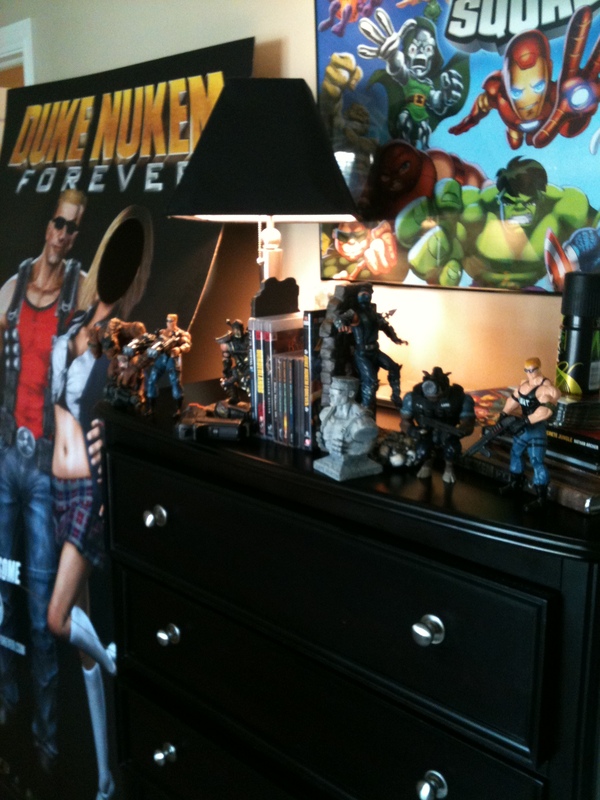 - Dresser of venomousbeetle. Duke stuff all around
_IMAGE REDACTED DUE TO GOOGLE RAGE_