It's been a long time since we've had an official news update! Times have been tough and the usual balance between working on Tiberian Odyssey and keeping on top of the real world has been tipped towards the latters favor for quite some time. But alas! During these dark days we've still been chipping away on this project and finally some freedom has come and perhaps maybe, a few images and walls of text.
Commonly compared to Nod's Obelisk of Light, but potentially more terrifying. The Defiler Turret uses four high precision plasma cannons to burn through armour and melt flesh in seconds. Unlike Nod's fixed laser emplacements, which burn and smolder when destroyed, the malignancy of these weapons lingers on the battlefield as super heated and extremely poisonous gasses long after the turret has been destroyed. Approach with caution. Do not attempt to disarm. Capture if possible, destroy if impossible.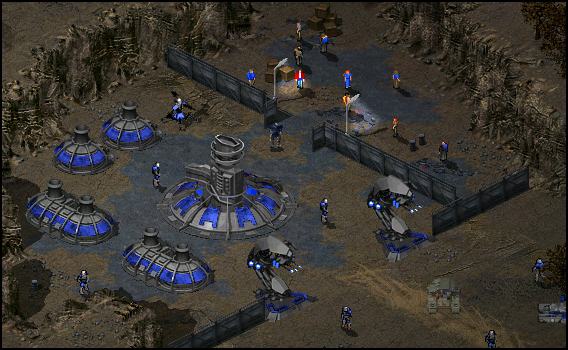 Mosquito turrets are the most common piece of Black Hand gear to be seized upon by surviving Brotherhood sects. They are armed with laser cannons of Second Tiberium War vintage and slightly recent SAM launchers. Designed primarily for portability, mosquito turrets do not pack the same punch as their more stationary counterparts. When deployed, Mosquitos allows a reasonable radius of area control and are good support for ground forces. In their undeployed state they are immobile and defenseless, but paired with a carryall they can be quickly airlifted to more useful positions.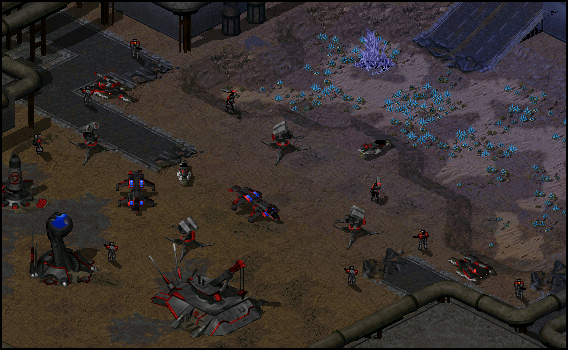 The Shock Artillery is a devastatingly effective tool for the Brotherhoods large scale offensives and base siege operations. Utilizing technology that's been hidden in archives since the First Tiberium War this long range powerhouse will make its presence known by reducing its foes to smoldering piles of ash or bones... Unfortunately the trade off for such power is the Shock Artillery's need to deploy before being combat ready leaving it vulnerable to attack.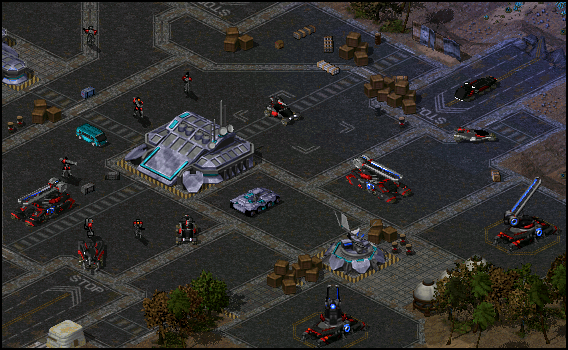 An expansion to our Civilian GDI branch, heliports and supply depots play an essential role in keeping vital supply lifelines active. Heliports provide much needed hangar space, allowing both GDI and Nod to shorten response times for aircraft and make air superiority easier. Also featured is the Construction Node which can be captured to provide commanders with additional build space, perfect for creating secondary production facilities and outposts. Construction Nodes are often placed in key strategic areas on the battlefield making the control of them not to be overlooked.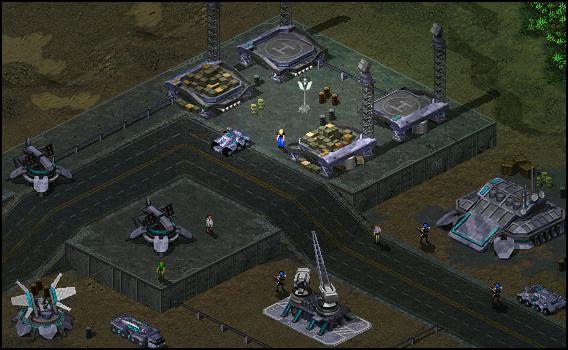 That's all we have to show for now, some keen viewers may notice a few revamped infantry and units in the screenshots that we've not touched upon for the time being. I'll end the news update with a slightly more up close and personal shot of the Defiler!