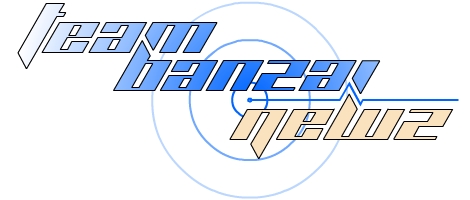 Team Banzai is starting to get back on its feet,
As stated previously, all the essential visual positions on the Banzai team have been filled.
However Banzai has yet to have its own Audio section, we need Sound Artists and Musicians who think they could be of help and are willing to participate, hopefully on a long term basis.
Sound is no less important than visuals in the long term when talking about digital media, you can design the best looking tank in the world, give it the world's best texture maps, but if its main cannon sounds like a peashooter when it's supposed to sound like a killer weapon, the tank will metaphorically fall to pieces.
Nothing can beat originality in a game or mod, and sound is the glue to the models and maps. The stuff that holds it all there and makes it seem like it's all going on.
We need people who can create any one or more of the folowing
--SFX--
Weapon SFX
Ambient SFX
Voice Acting -Unsure possibility-
--Music--
Menu Music
Stage Music
Cut-Scene Sequence Scores
People aspiring to be sound artists, or anybody that has a good knowledge and use of music creation software we need you now!
High school, College/University music and drama students, any level of expertise is better than the zero we are currently holding.
Get yourself known!
We all got to start somewhere, start it here at Banzai! :)
Even if your thinking, "hmm im not that good to be honest!" get on the net and speak to me! and we will see what the survey says (pardon the pun)
nobody likes constantly hearing stock sounds and nobody likes playing a muted games
Join up and help us make Banzai the best it can be
Contact me at
Stedman75@hotmail.co.uk
hope to hear from you.
------------
75, Banzai PR -