Holy crap there is Dust everywhere! I woke up today to see a bright red sky, and the inside of my house was covered in dust (the room-mate left the back-door open). It sucks, I'm sneezing and all that all the time. Apparently this dust storm travelled all over the east of Australia being all dusty and stuff, just goes to show how dry this country is... Enjoy the photo.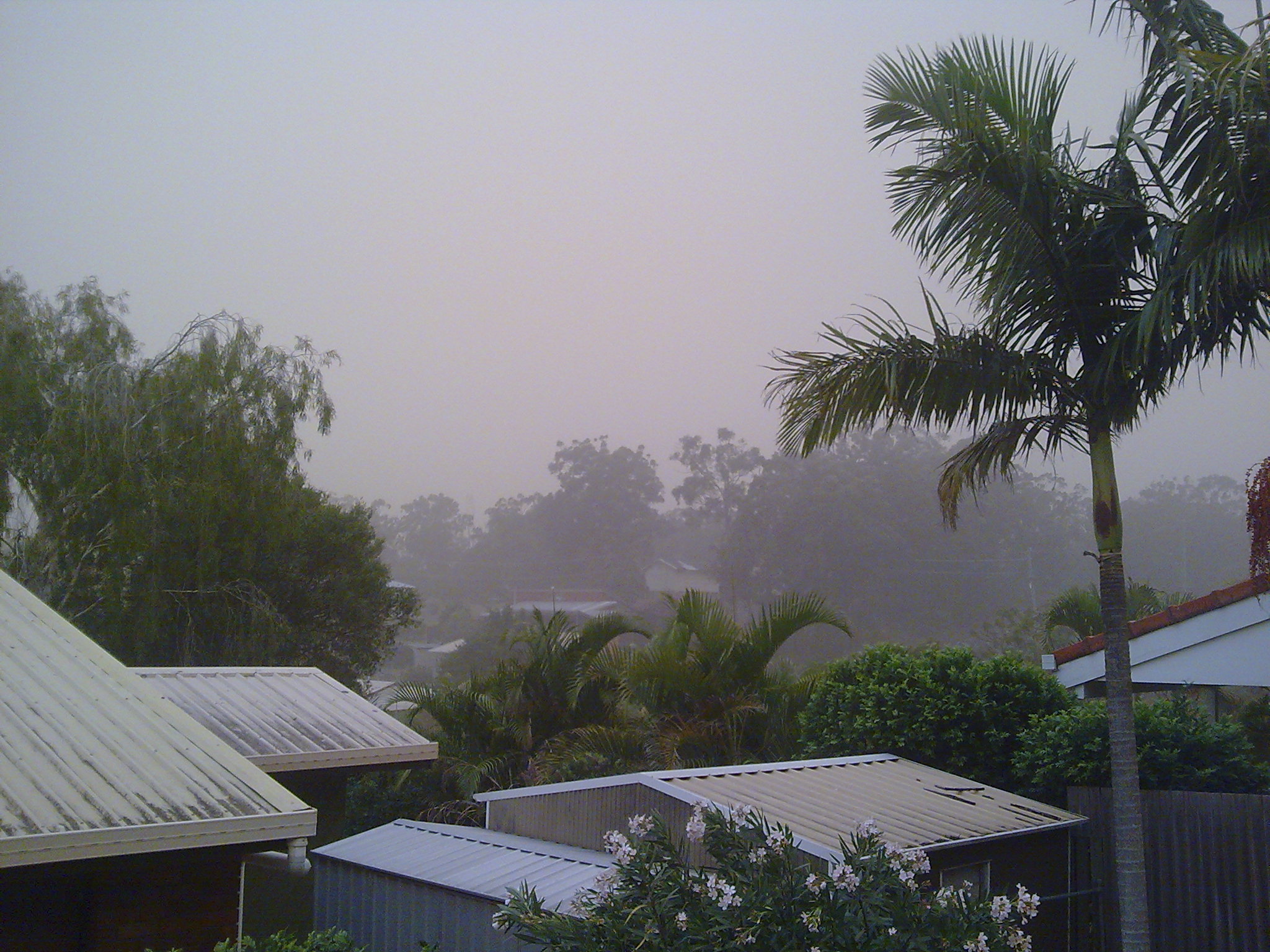 Damn my nose... On another note I have finally got off my ass and started to put together the portfolio website, its mostly there so I can keep track of all my stuff I do that is note-worthy, most of the stuff you will be able to find here on this site but its nice to have a place to put all this. Anyways you can find it over at www.DaveTraeger.com awesome address eh? Still needs work but it is a start!
Anyway look forward to some more ModDB stuff soon, lots of things being worked on!