Hello space adventurers, here we are again with the february 2014 Questverse report, lets begin shall we?
Game trailer improvements
Well, the grieving about my last decision of using 2.5D for characters instead of 3D(for dev speed) has mostly passed I think; I originally planned waiting a couple of weeks to update the game trailer, but it became a problem the fact good people wanted to help spreading the word about the game, but they ended up being forced to use the old game trailer from 2012(!) to showcase it because there was no up to date trailer, thus I made this new but still not final version of it.
Be sure to watch the end of it too, as it includes the talk system experiments I have been doing, do not think that is it for the animation and art, as this is only half of what I have in mind.
Preview of exploration gui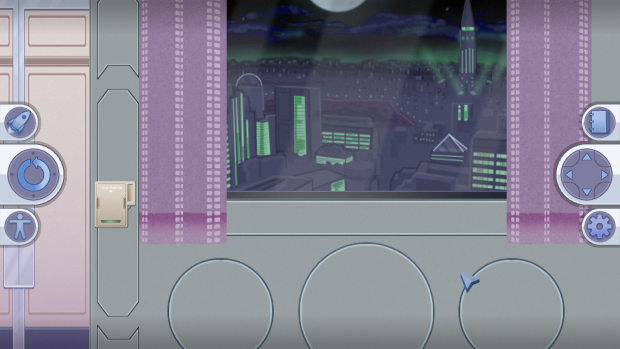 I made two propositions about this, but ended choosing the above one for the exploration system. It was created thinking in a future port of Questverse to tablets(for PC you will use hotkeys mostly); it will be trivial to implement the gui and the really base stuff about movement, but there are other points which may take a while.
Further thoughts
I forgot to mention, in case you hadn't done so, visit the game site for additional details about the game and even myself if you desire, remember also to support the dark version of Questverse even if you're more interested in the future light version, because there will be no Light version if the Dark version doesn't receive enough support.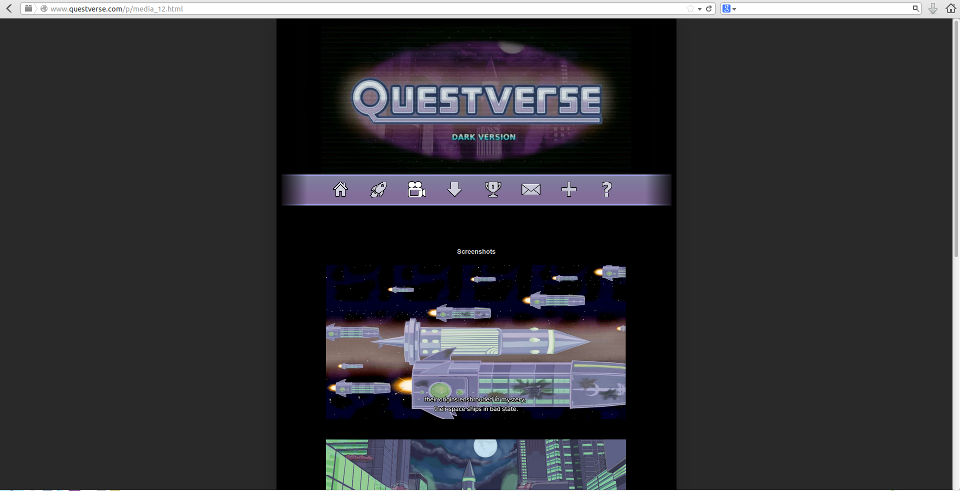 I must also correct myself, I said I was going to use a hex grid system, but soon I remembered the game editor was made based on a square grid, so that is the layout the game will use for exploration(at least for the near future).
Thanks a lot those who are already supporting the project by talking about in their sites or telling others the game project exists; due to that, maybe Questverse will be able to leave its status of "prototype" and become a complete game.
We are nearing 100 subscriptions at indieDB which is awesome, at facebook we have 74 likes and on steam 31 positive votes which gives 82% of public willingness to see the game authorized if I sent Questverse to greenlight instead of steam concepts. There are also many who "lurk in the shadows", please "ninja" space adventurers, subscribe/like officially the game facebook, indiedb or steam to show you support this project, don't be afraid.
Counter
Currently I will still need many weeks before doing "the event", the counter will now be show sometimes at a game news article instead of the game site main page.

Contribute
Thanks for your visit space adventurer! Questverse can only happen with your help. If you liked this project you can contribute by doing one or more of the following points:
Liking and sharing the game facebook, IndieDB or Steam Concepts
Talking about the project to those who might be interested
Overall constructive criticism about the project
Letting me know of places which could like the game