Ultima Ratio Regum, my 'strategy roguelike', continues to come along nicely. My thanks to all of you who have subscribed to my Twitter or Liked the Facebook page - I hope to keep those updated regularly! This recent screenshot, below, shows the player character in combat with a Cyclops while dual-wielding a pair of shortswords (you may need to open it in a new tab to see it fully):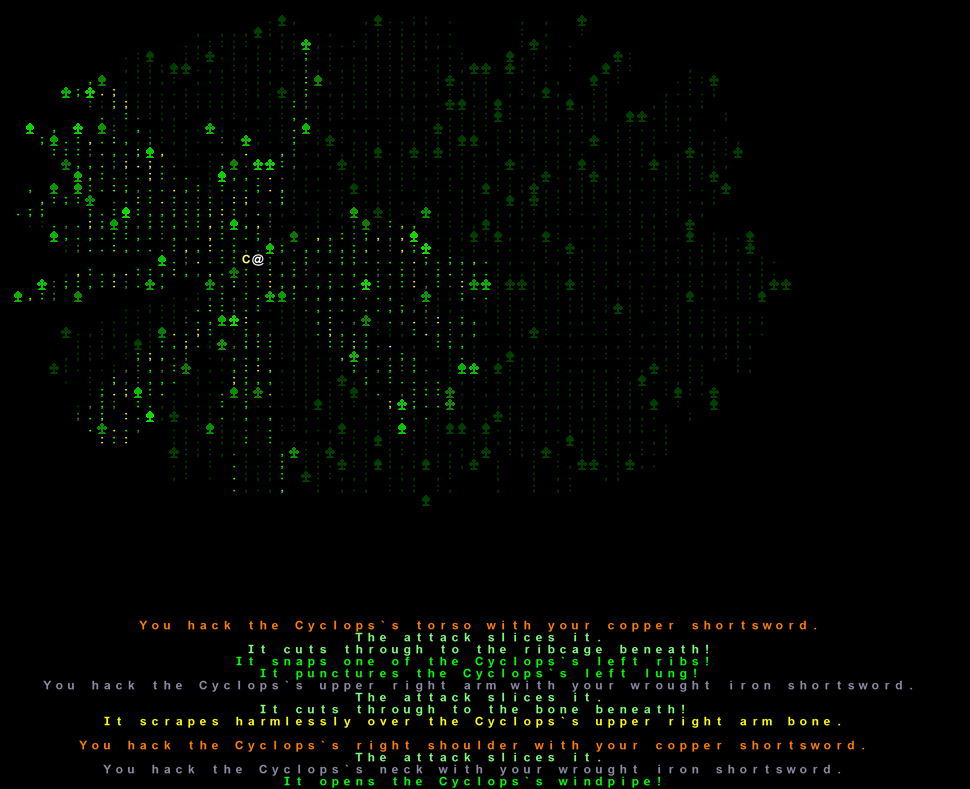 In the mean time, I'm currently hosting what I'm terming the 'Great Alpha Consultation'. Since there are several key focuses for the initial alpha - those of combat, the variety of creatures, the AI, and the UI, I thought it would be appropriate to get some input from the community on what direction the game is heading! Possibilities for next features include riding, siege weapons, and much more.
The Great Alpha Consultation can be found here on my devblog. I'm hoping to get as much conversation going as possible about the direction the game is heading, and what unique features in no other roguelikes people are most interested to see. So come along and have your say! After the Consultation and the first release, I've got a few competitions planned, too, which'll be announced in due time. And, gradually, we move towards the first alpha...