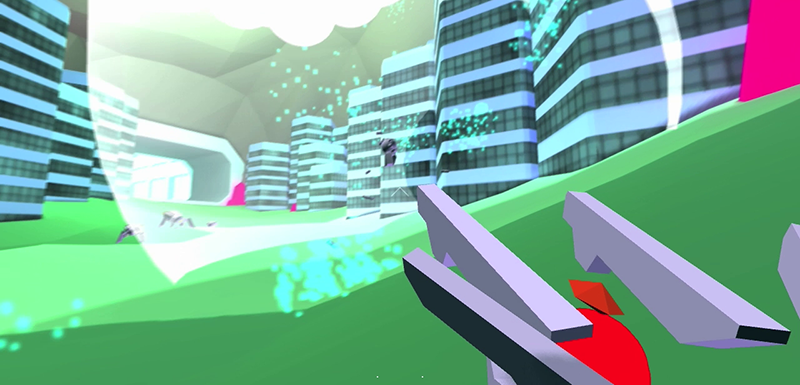 The first weapon is implemented and I held a playtest with some local gamedev friends! Here's the video:
If you've been paying close attention you might wonder why it took so long to get the video up when I already had the gun working several weeks ago. Ironically, the delay was caused by good fortune. Clanwarz hooked me up with a nice game server and I decided to pivot development a bit. Originally I was just going to get a friend to play over LAN again to record footage for the weapon -- my home internet is trash and I can't open ports at my office. Because I now had a game server I spent some time working on a dedicated server build and cleaning some UX stuff up so that I could do a more substantial playtest. Knowing I was going to wait to do the video, I also went ahead and started working on the second weapon.
Playtesting is essential and I'm super excited to be able to do it so early in development. -- there's already things I want to tweak. I get a lot of requests from people wanting to help playtest but, for now, I'm mostly limiting the playtests to local game development friends -- while the game is so early in development, they're going to give the most useful feedback. Once the core features are implemented and I think it's fun enough, the plan is to open it up to an early access style release. The hope is that early access would bring in enough revenue to allow me to work on this full time and accelerate development.
There's various ways you can follow me — here on IndieDB, Twitter, Facebook, Youtube, Tumblr, or even a mailing list. Also be sure to join in on the discussions on /r/telos and #Telos on quakenet! Let me know what you think!