Hello, everyone!
Everything is looking great. For v0.5.8a we've got new sounds from Tapio Liukkonen, directional sprites for Detocroix, and gameplay tweaks and changes to alleviate the difficulty concerns of players. There's also some really awesome steampunk music you'll all get to hear on August 30th!
Also a very special thanks to two people - Robert Shenton for making this Steam Marines logo out of the kindness of his heart: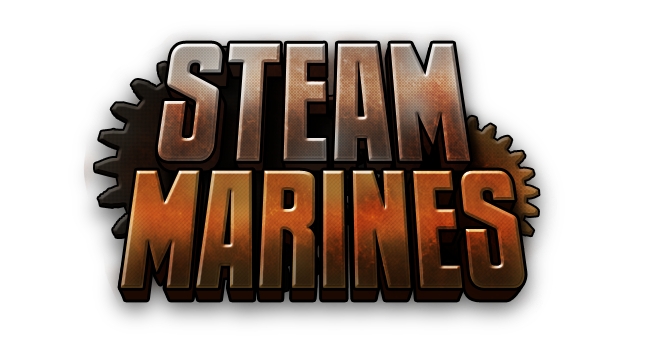 And to Delyth Angharad for taking the time to make a YouTube video of the v0.5.7 alpha build!
I'm sure you'll be seeing their names again! And as usual you can download the latest build of Steam Marines on the official website or on the forums. Thanks for reading!