Hello all, I hope this message finds you well!

(If you haven't checked out v0.2a yet, you can right here)
Progress toward releasing a new build (0.3a) is moving along a little slower than expected...but nevertheless it is moving. I have implemented a stripped down Siege mechanic that will do until I have time spruce it up into something more impressive, and am in the process of polishing the AI so that the term may no longer be considered 'loosely applied'...I hope to have v0.3a ready within the next month or a month and a half, it will be quite a change from v0.2a but it should mark the last of the 'jarring changes' between builds. And now, if any of you are interested in the beginnings of this project, I'll share my tale with you. *Ahem*.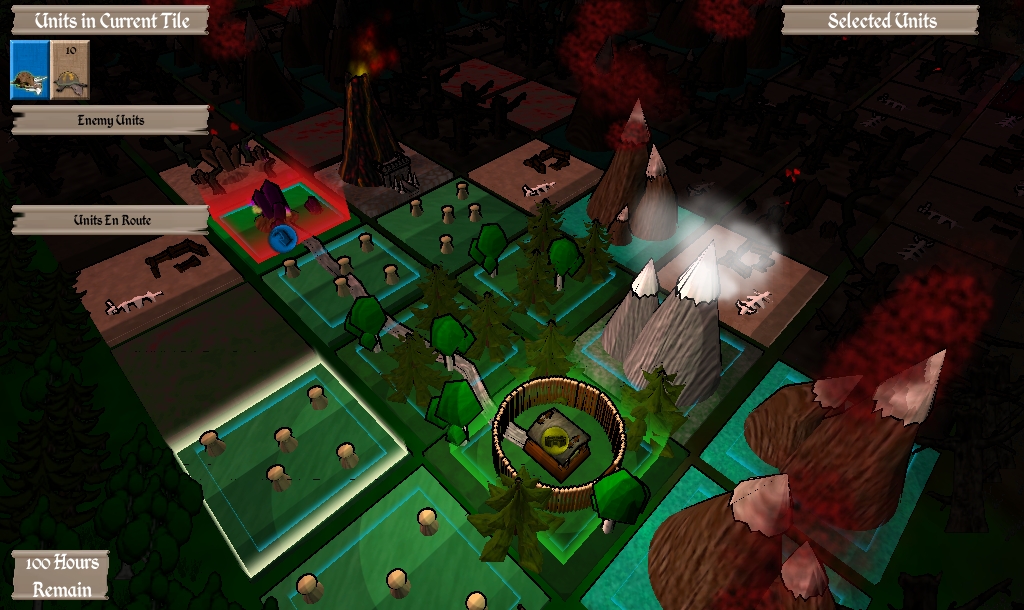 It still seems a little strange to me, even after nearly a year of work; a game that I have created stands before me...(figuratively speaking...). And considering the almost whimsical beginning of the idea, and the apparent absurdity of the setting, I find myself sometimes surprised that the game has become what it is now. I remember how all the events fell into place that formed this idea and cause me to begin this project;
Before I discovered the Unity Game Engine I had been using Dark Basic Pro, (which I was not happy with, I might add) to make countless 'half-started' projects. But discovering Unity changed everything, suddenly a solo project of any real substance became something more than just 'possible', it became, in my own mind anyway, 'practical'. I had thought to make a simple game, perhaps just another of my many 'half-started' projects to learn my way around Unity and teach myself the new scripting language (I choose Javascript...because voids and publics scared me...). I wanted to make a strategy game, because those are the games I enjoy playing the most, but pathfinding was a major thorn in my side as I had yet to wrap my head around it, but how can one make a strategy game without pathfinding? I was wrestling with this problem for quite a while, and trying to think of a satisfactory setting for this quick project, and then one day it hit me...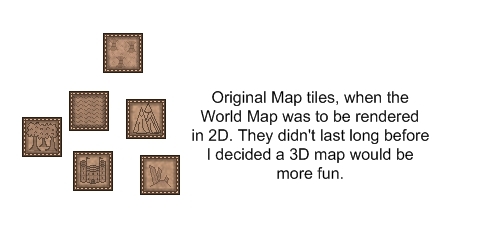 I saw in my minds eye; a parchment map, grid based. It had sketched tiles of trees, mountains, rivers, an evil castle in one corner, and a small settlement in the other, and when the player clicked one of the brightened tiles near the small wooden settlement, unit icons appeared near the base of the screen, displaying armies of turtles...with spears...
I allowed this moment of inspiration to play out for a few more moments in my mind; the player moused over the enemy tiles, and more unit cards appeared; spiders, snakes, and owls were occupying the evil tiles, and as the vision continued, the logic of the game formed in my head, random enemy garrisons would be generated per tile, and the player could move their troops to any tile they owned or was adjacent to their territory, likewise the enemy could attack at random along the player's borders, and the battles would use a 'fixed-position' system that would allow me to 'teach' the AI How to fight without it being too daunting a task. No pathfinding, no near-impossible battle AI To write, and a game that could be built at first shallow, but deepened to almost no limit as my skills and inspiration grew. I began work within the week, still planning to make a simple project to learn my way around Unity and maybe, just maybe, release to the public...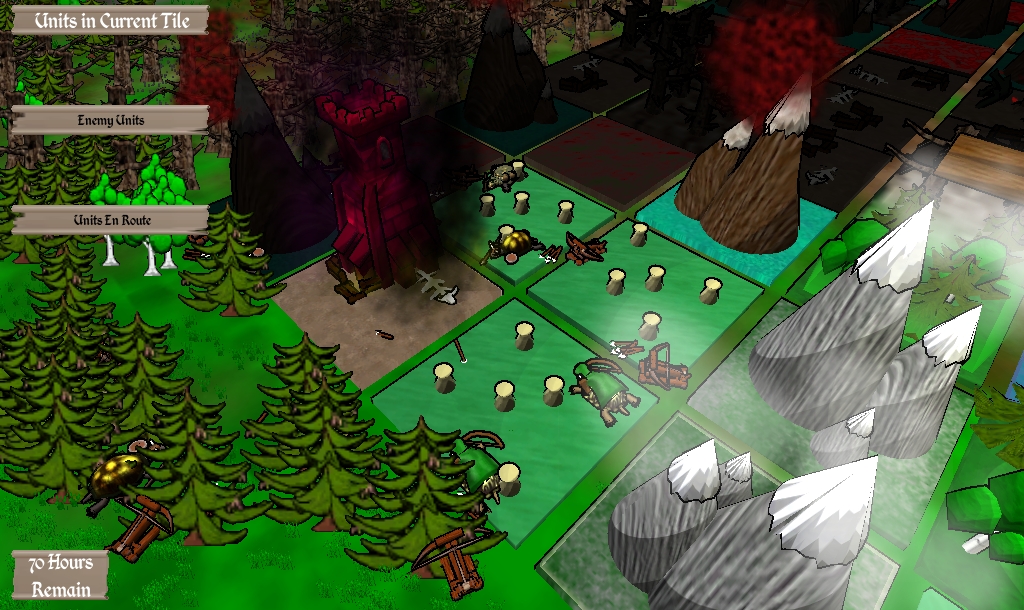 And the rest, as they say, is history. A mere 3 ½ months later I announced the game here at IndieDB, and it's been a wonderous experience every step of the way. I sincerely encourage anyone who may be considering starting something, anything, to give it a go. There is very little to lose by trying, and the rewards of such an endeavor are something quite remarkable, satisfying in some way, as though creativity was something we as humans must express somehow, for some reason. But that's another story entirely.
I must congratulate anyone who has actually read this far, and thank you, since I've rambled on so much. As a gamer, stories like this always interest me, and so I have shared mine. I hope you all have enjoyed it.
And with that I say take care, and I look forward to your feedback,
~KingHeftig.