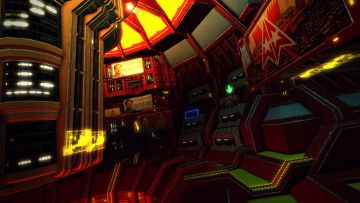 Greetings!
So… what is it this time? Results of Miner Wars affiliate competition, summary of the top Miner Wars contributors and new version of the game coming to the test build with fresh new first mission, introducing even more gameplay than before!
Affiliate Competition Results
The time has come for the results of our first affiliate competition! The competition ended on the 31st January 2012 and here are the winners:
- 1st: Scuderia
- 2nd and 3rd: Zerebo & spacesector
Congratulations! Scuderia received a double (100%) reward from us, Zerebo and spacesector received 50% bonus to their affiliate commissions. It is important to mention that Scuderia decided to turn his commission into contribution fees to support the development of Miner Wars and thus deserves our eternal gratitude! Thanks!
We would also like to thank other players who brought us affiliate sales, namely: Zenuel, Varge, Seranis, RJC0235, oafkad, dresenpai, DooMerPS, DIYGeoff, darkone, CityBuilder, brokengod666, borogrove, AlucardM82.
Top Contributors
Our thanks also go to all the contributors, who donated for the Miner Wars development. Just in short, below are the lists of the top contributors:
Total - Minerwars.com
By months - Minerwars.com
Contributors, who donated 100 USD or above: MrSanta, WolfDK1984, Ratsmt, Shadowkeeper, Focal, Scuderia, Orkpower, TakeiNaodar, Pyrokinesis1019.
Top Contributors for January: Focal, fox2501, Coldstrike, Nightwind, Scuderia, Harmless.
Thanks to you all for your support!
New Test Build Update (released on Friday, here just a summary)
Today's game development news are mostly associated with extension to the first mission. Your first objective now is to destroy energy generators in a space station. The station is hidden inside an asteroid. After the destruction of the generators, you have to run away quickly, since the whole station will explode! Sector for the first mission also now contains new mother ship.
New or updated features:
- HUD notifications for damage, incoming enemy, solar flare, low fuel.
- New faction-specific prefabs for Russia, China and Fourth Reich.
- Prefab and missile explosions now damage all objects nearby (area damage).
- New server code – you need to connect to our server only when loading a mission or checkpoint or saving/loading your sector in the editor - other than that, you can stay offline.
- Many optimizations, minor improvements and fixes.
Screenshots
A pack of screenshots of Russian and Chinese space stations is available at our website in the Pictures section: Minerwars.com
Stay with us!