Hi everyone,
we got two new weapon designs for you. Here they are: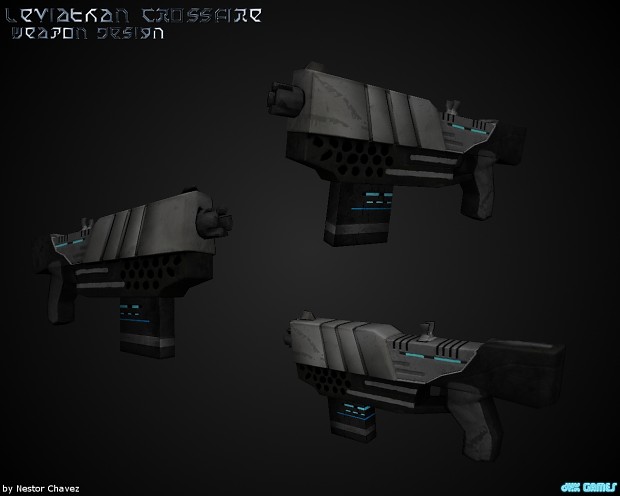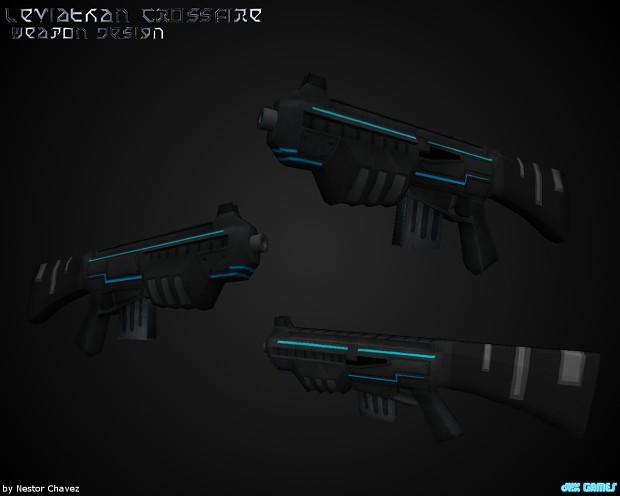 The Blaster is a precise mid-damage and mid-range laser gun. The shotgun on the other side fires heated particles against your enemies, spread on a wide range. This makes it most effective for low range attacks and frantic situations that require a quick solution
You Decide
An interesting matter of fact is... we couldn't decide for a spacy hot name for the shotgun. Our first thought was to name it the 'Pulverizer', but there were voices in our heads (yeah, we all heard them, astonishingly...) that told us to change the name. This is where the community comes in, which means: Here and now, we are ASKING YOU: What name would you like to see for that heavy gun? Comment here, write us.... whatever is most effective for you!
Our Delay
There is quite a delay in our plans. The major reason is that the team lead designer (which means... me...) moved from one town to another. And, as you can imagine, there is a lot more than just the weekend that you move all your stuff from one place to the next, you got to get so many things arranged... it's heavy. Especially when the reason for moving is quite a sad one. Anyway, although it took almost the full month of August to get things to work here, finally, the working space for Leviathan Crossfire is up again, internet connection as well (obviously), and our team is looking forward to get new stuff up for you. Playable stuff... soon...
Since I just lately found an education in the games industry, that also takes quite some time now (which I really enjoy). At the same time, this will also help to transport some of the pro knowledge into this indie title, and make the game even better. So, every delay has its worth after all.
That's (quite some personal) news for today.
Don't forget to tell us your gun name suggestions
All the best,
Dominik
(dhk Games)